9:57pm: Wilson has signed his no-trade provision and passed his physical, making the deal official on his end, per ESPN's Adam Schefter (via Twitter). The other players involved in the trade still have to take their physical.
12:46pm: The Seahawks have agreed to trade Russell Wilson to the Broncos, as NFL.com's Tom Pelissero tweets. The deal will see multiple draft picks go to Seattle, plus quarterback Drew Lock, defensive lineman Shelby Harris, and tight end Noah Fant (Twitter link).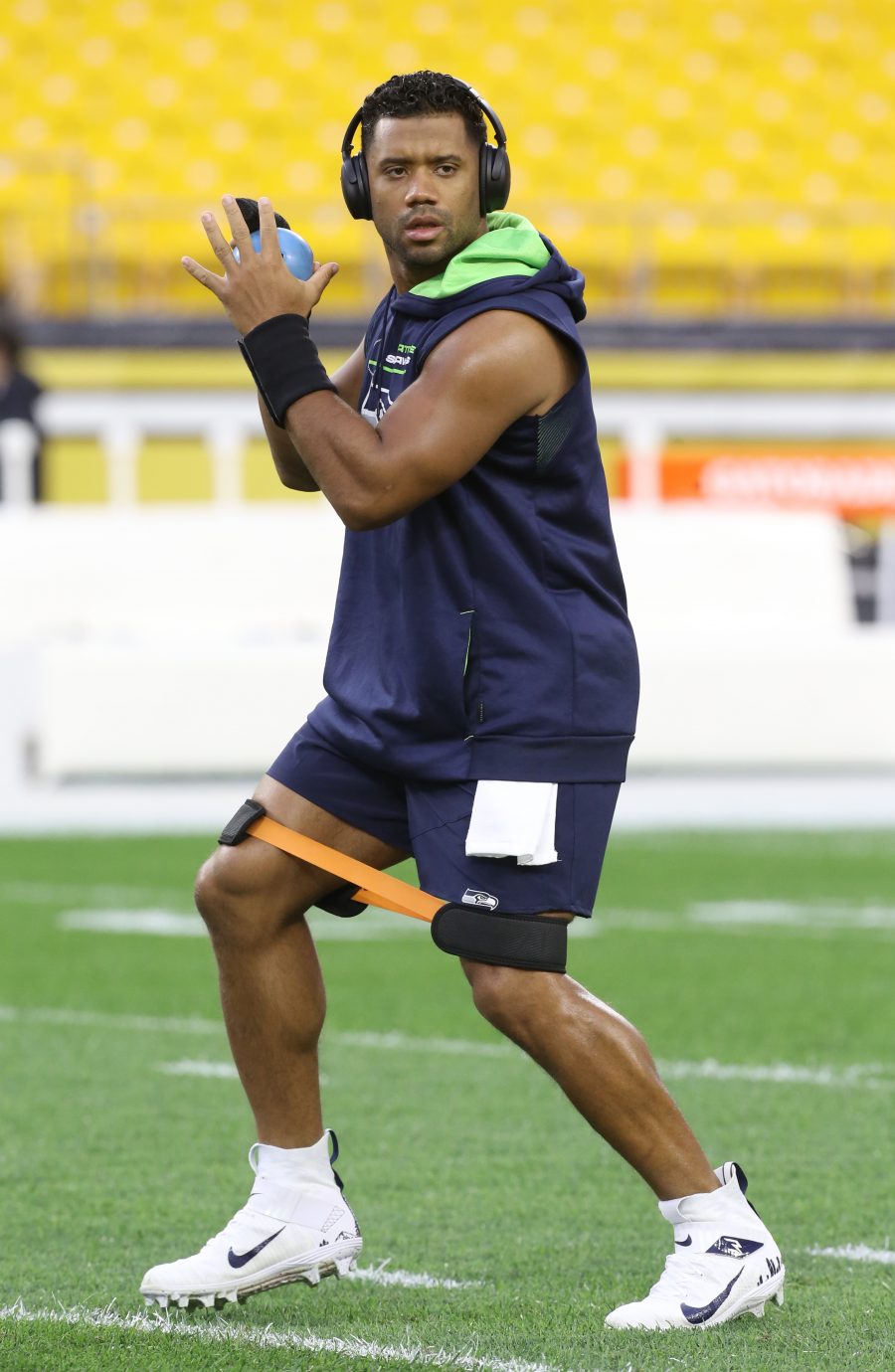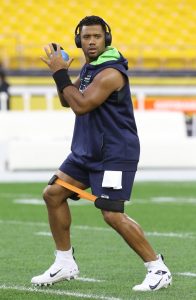 Details are still emerging, but when all is said and done, the deal will see three players (Lock, Harris, and Fant) go to Seattle along with two first-round picks, two second-round picks, and a fifth-round pick. The Broncos, meanwhile, get Wilson plus a Round 4 choice (Twitter link via Jay Glazer of FOX Sports). Even when accounting for Wilson's talent and accomplishments, it all adds up to a solid haul for the Seahawks.
The Seahawks have been at odds with their star quarterback for quite some time. Now, after years of speculation, they've finally turned the page. The Broncos, meanwhile, have a Hall of Fame worthy quarterback for the first time since Peyton Manning's retirement.
Previously, head coach Pete Carroll said that the Seahawks had "no intention" of moving Wilson. Ultimately, however, Wilson wanted a new start. The Seahawks also get an opportunity at something of a clean slate. Wilson's $35MM-per-year contract wasn't necessarily outsized, but it was a blocker on their books. Now, Carroll & Co. can reshape the team as they see fit — perhaps with a QB with less gripes about the rest of the roster.
"At this time of year, there's conversations about everybody, and it's commonplace for us to have conversations with teams about all of the players, particularly marquee players," Carroll said recently. "That's not changed. It's been the same every year. It's the same…We have no intention of making any move there. But the conversations, [GM] John [Schneider] has to field those, he always has. But nothing specific."
Wilson has had his eyes on the Broncos for a while, dating back to his four-team list of acceptable trade destinations. Still, in interviews, the 33-year-old tried to slow the rumor mill down.
"I've been fortunate to be able to play ten amazing years in Seattle," Wilson said roughly three weeks ago. "My hope and goal is to be back there and keep winning there. That's the vision, that's the goal. That's always been it, never been anything different."
Wilson has been connected to a number of teams this year, including the newly-crowned Washington Commanders. They were said to have sent a "strong offer," though it's unclear if they approached the Broncos' mega-package. Wilson, of course, holds a no-trade clause, so it's possible that the Broncos had the second-best offer en route to the winning bid.
The Broncos also had the cap room to accommodate the deal, unlike some of the other teams tied to Wilson. Heading into today, they had $41.999M in cap space. So, even before factoring in Lock and Harris, Denver had the room necessary to take on the deal.
The Broncos may agree to give Wilson a brand-new deal as a part of the trade. So far, we've yet to hear any word on that front. For now, they've got the superstar under contract for two more non-guaranteed years.
Follow @PFRumors