Employing a quarterback who has largely not pushed for an extension, the Ravens continue to move toward an unusual place. Speaking with reporters for the first time in years, Steve Bisciotti is not certain Lamar Jackson will be extended before the season starts.
The longtime Ravens owner put the ball in Jackson's court, indicating the fifth-year passer has not gone to GM Eric DeCosta and said he wants to proceed seriously on an extension. Jackson has said he wants to be a Raven for the rest of his career, but the self-represented QB made those comments during the 2021 offseason. No momentum has emerged toward an extension, despite talks beginning in April of last year.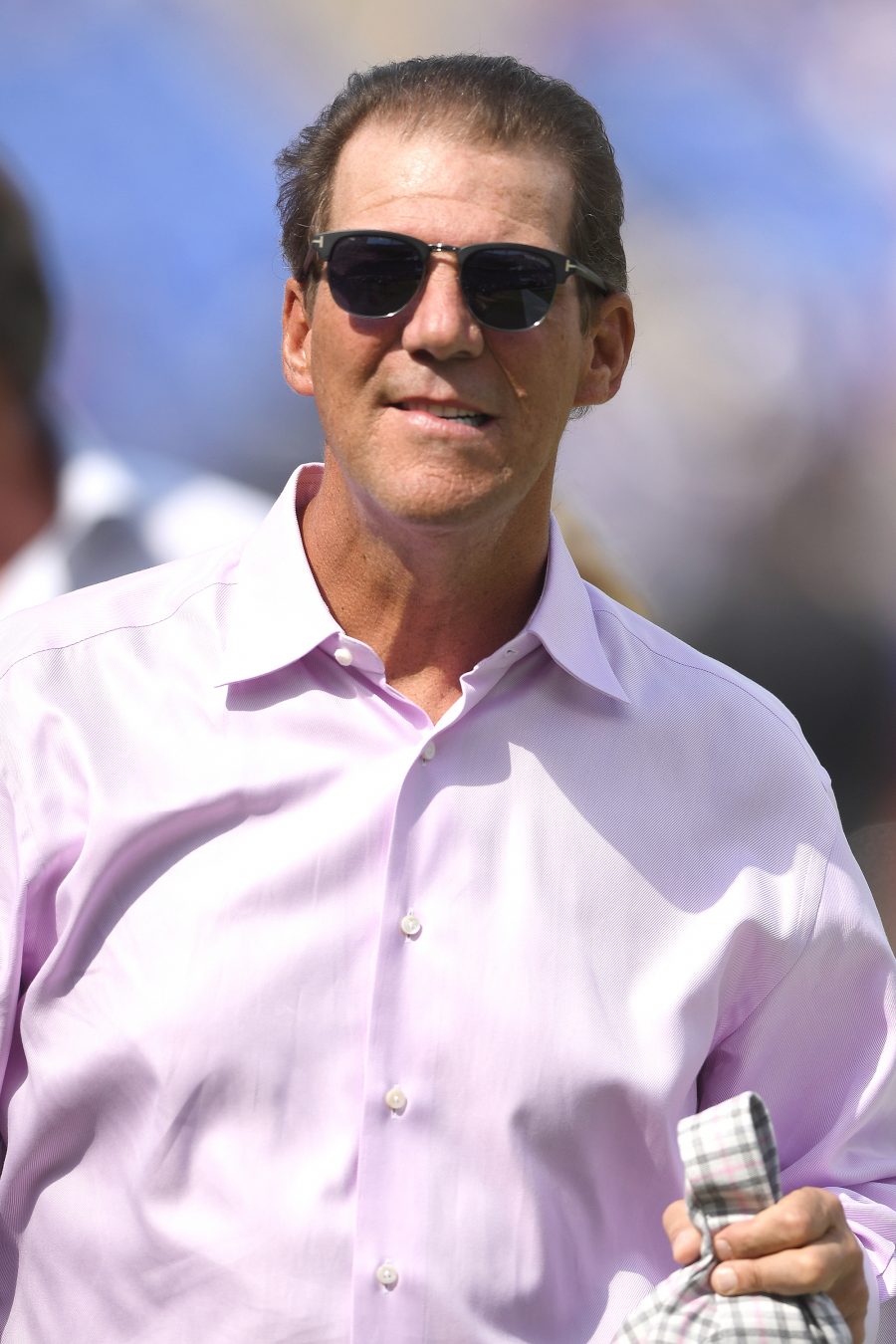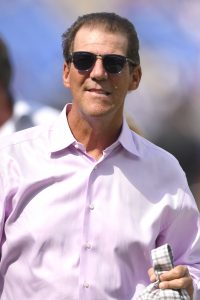 "Unless he has a change of heart and calls Eric and says I'm ready. But it's like, Eric can't keep calling him and say, 'Hey Lamar, you really need to get in here and get this thing done,'" Bisciotti said of the prospect of an extension occurring this offseason, via The Athletic's Jeff Zrebiec (on Twitter).
[RELATED: Ravens Extend John Harbaugh]
The Ravens not extending Jackson before his fourth season pushes him toward Dak Prescott and Kirk Cousins territory. The latter used two franchise tags as a path out of Washington. Jackson has a longer road to completing Cousins' strategy, with the fifth-year option delaying a potential two-tag route. Although the Ravens' contract-year QB would not make it to free agency until 2025 via the Cousins blueprint, Bisciotti offering up a Cousins comparison Tuesday is certainly notable.
"Kirk Cousins did it that way. What if Lamar says that? I'll play on the fifth-year, I'll play on the franchise, I'll play on another franchise and then you can sign me," Bisciotti said, via ESPN.com's Jamison Hensley. "And that gives me three years to win the Super Bowl so you can make me a $60MM quarterback, because that's where it will be four years from now.
"That might be the case, but I don't talk to Lamar. It's not my role. I don't know the answer."
Cleveland's Deshaun Watson contract has drawn scrutiny among owners and various personnel execs at this week's meetings, CBS Sports' Jason La Canfora notes. It may change the game for quarterbacks. Watson's off-field issues did not stop the Browns from greenlighting a fully guaranteed $230MM contract. This will certainly come up in every quarterback's negotiation for the foreseeable future.
Cousins saw his first Vikings contract fully guaranteed four years ago, but Watson's guarantee dwarfs that three-year, $84MM deal. The Ravens might not be ready to follow the Browns' new QB blueprint. Jackson, 24, is two years younger than Watson and has the former Texans QB matched in Pro Bowls, with three. The 2019 MVP award stands as a rather key bullet point on Jackson's resume as well, though the run-centric signal-caller's style injects more risk into this equation for both sides. The issue of longevity stands to be part of these talks.
"It's like, 'Damn, I wish they hadn't guaranteed the whole contract.' I don't know that he should've been the first guy to get a fully guaranteed contract," Bisciotti said, via Zrebiec (Twitter links). "To me, that's something that is groundbreaking, and it'll make negotiations harder with others. But it doesn't necessarily mean that we have to play that game, you know? We shall see."
Teams with franchise QBs on the extension radar — like the Cardinals, Broncos and Bengals — will be monitoring the Ravens' Jackson actions. For what it's worth, Harbaugh remains confident (video link) Jackson will be extended. The recently extended HC has expressed this confidence for over a year. No Jackson extension or restructure by Week 1 will mean he starts the season on a $23MM fifth-year option salary.
Follow @PFRumors