In a stunning turn of events, the Browns seem to have emerged as the winners of the Deshaun Watson sweepstakes. He has changed course and is now willing to waive his no-trade clause to come to Cleveland. A new deal appears to be place confirming that he will now be the starting quarterback of the Browns (Twitter link via NFL Network's Ian Rapoport).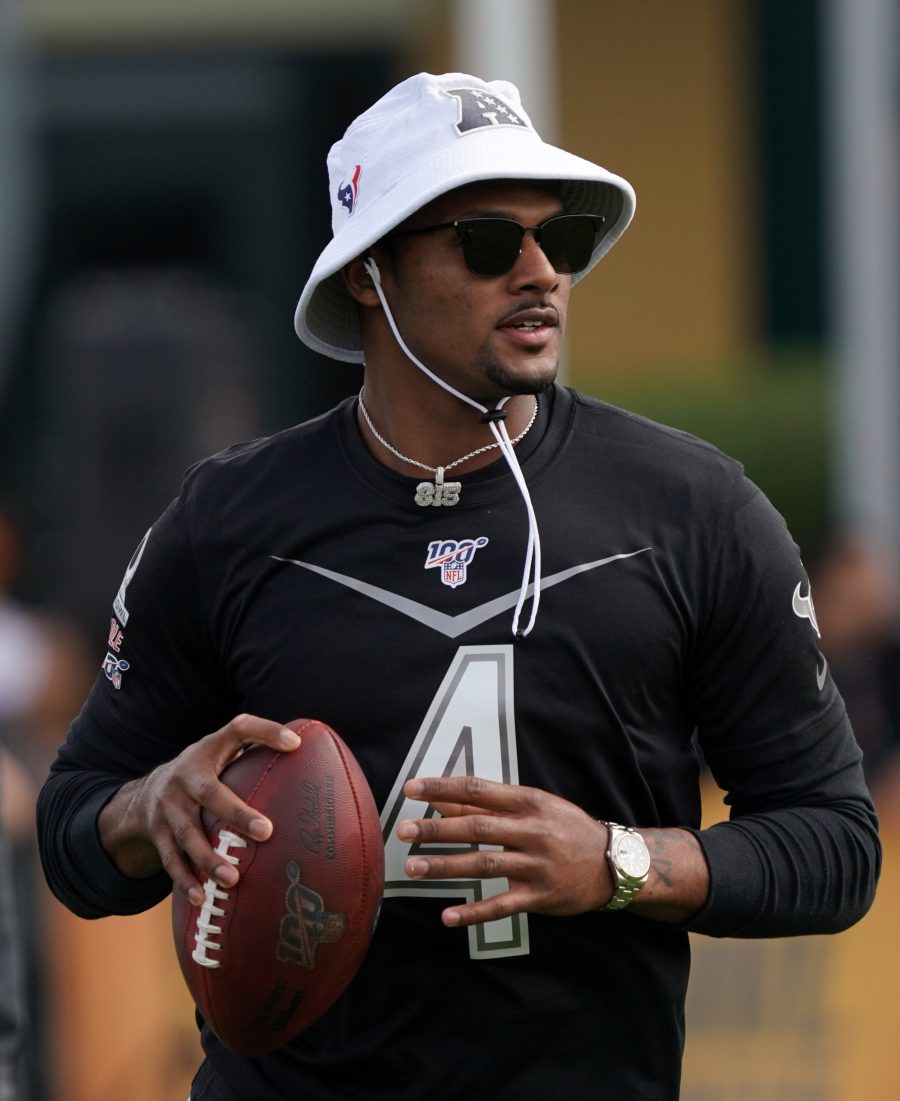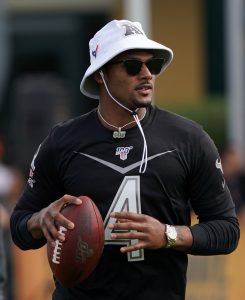 Rapoport details that Watson's new contract is for five years and a fully guaranteed $230MM. That would shatter the previous record for guaranteed compensation by a margin of $80MM. In a follow-up, he notes that his 2022 base salary is only $1MM, something agreed upon due to the likelihood of a suspension. Watson was set to earn $35MM in 2022 on his previous deal, which ran until 2026.
Rapoport confirms that the trade is a done deal (Twitter link). The Browns are sending Houston three first round picks, as well as a third-rounder. The teams are also swapping fourth and fifth round selections. His colleague James Palmer adds that the Falcons thought they were "very close" to landing Watson, a Georgia native (Twitter link). However, late in contract talks his asking price became too high. The same is reportedly true for the Panthers, per Mike Garafolo (on Twitter).
Texans general manager Nick Caserio released a statement which reads in part, "I felt [the trade] was the right move for our organization as we head into the new league year… Our priority right now is adding talented players to the foundation we have already put in place… and this trade supports that plan" (Twitter link via ESPN's Adam Schefter). Owner Cal McNair adds that he is "extremely proud" of Caserio's handling of the situation.
Watson was reportedly torn on his decision, which was said to be down to Atlanta and New Orleans as recently as last night. That had come out after the Browns were thought to be eliminated from contention even earlier, albeit not because Watson had felt anything but flattered by his meetings with Cleveland's front office. Now, as a result of the team's commitment to meet the Texans at their stated trade price, and invest more in Watson with regards to a contract than any other suitor, he will be headed to Ohio.
Not surprisingly, Rapoport adds that Baker Mayfield is not part of the trade (Twitter link). It had been reported earlier that his preference was not Houston. Despite the team's stated intention of denying his trade request made as a result of the their attempt to replace him, the Browns are now "expected" to move Mayfield, per Rapoport.
The Watson acquisition represents the second significant move made by the Browns to upgrade their offense. They traded for Pro Bowl receiver Amari Cooper to lead their passing game, something which stands to be drastically improved with these two new pieces.
While many have noted that the Browns and Texans are scheduled to play each other in 2022, it remains to be seen if Watson will face league discipline as a result of the ongoing sexual misconduct allegations made against him. As for the rest of the quarterback market, Mayfield joins Jimmy Garoppolo as the other signal-caller thought to be destined for a new home. Jameis Winston, meanwhile, remains one of the top free agents; this news could further point to him remaining in New Orleans. The same may very well be true of Matt Ryan in Atlanta.
Follow @PFRumors