As the Jets continue to work on a new deal with Aaron Rodgers, the team is also considering other moves at the position. GM Joe Douglas told reporters that the organization could consider bringing back veteran Joe Flacco next season.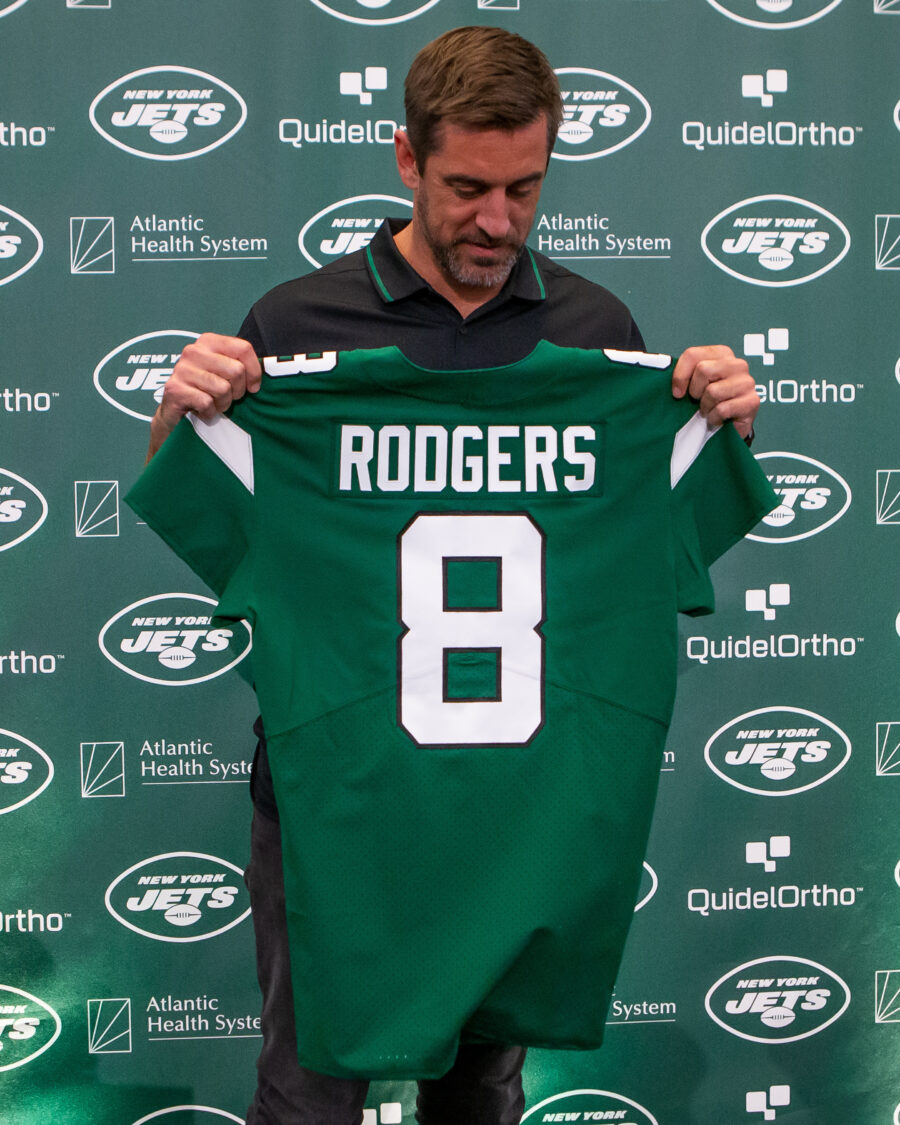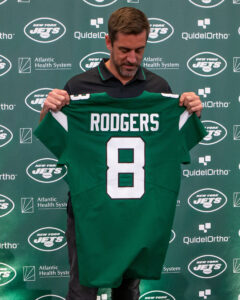 [RELATED: Jets, Aaron Rodgers Working Towards Restructured Contract]
"We're always going to keep the door open when any good player is available," Douglas said (via ESPN's Rich Cimini on Twitter).
Flacco completed his third season with the Jets in 2022 (minus a brief stint with the Eagles). He actually got his most run this past year, completing 57.6 percent of his passes for 1,051 yards, five touchdowns, and three interceptions in five games (four starts). The veteran ended up starting nine games across three seasons with the organization, guiding the team to an 1-8 record while in the starting lineup.
The former Super Bowl MVP was initially signed to be the backup to Sam Darnold, and he was reacquired to play behind Zach Wilson. If Flacco were to re-sign with New York, he'd now be competing with Wilson for that QB2 spot behind Rodgers. The Jets are also rostering Tim Boyle and Chris Streveler at the position.
Meanwhile, the Jets continue to work with Rodgers on resolving his cap situation for both the 2023 and 2024 seasons. As Mike Florio of ProFootballTalk.com points out, the Jets were surprised to learn that the QB had previously pushed the entirety of his fully-guaranteed $58.3MM option bonus to the 2024 season. As a result, Rodgers is eyeing a minimum salary commitment for 2023 and a untenable $107.55MM worth of compensation for 2024.
"We knew at the end of the trade that Aaron and Green Bay needed to work some things out," Douglas told Florio. "We didn't know the exact ramifications. It was just important to us that the cap number wasn't going to go higher than it was at the time that we agreed to it. We didn't know that it was actually going to go down to the minimum, so when they re-did the deal, you know, we saw the new number, knew that we saw that it was low for this year. We're still working on restructuring aspects of the deal as we speak, but we feel like we're in a really good place."
There have been some questions about how long Rodgers intends to keep playing, with some wondering if his stint in New York may only last one season. As Florio notes, if Rodgers hopes to sniff a large chunk of that $107.5MM, he'll likely have to commit to a new two-year pact with the Jets, locking him in through the 2024 campaign.