Despite his curious benching on Monday night, Mac Jones will be under center for the Patriots when they take the field on Sunday. According to ESPN's Field Yates (via Twitter), the second-year pro will start this weekend against the Jets.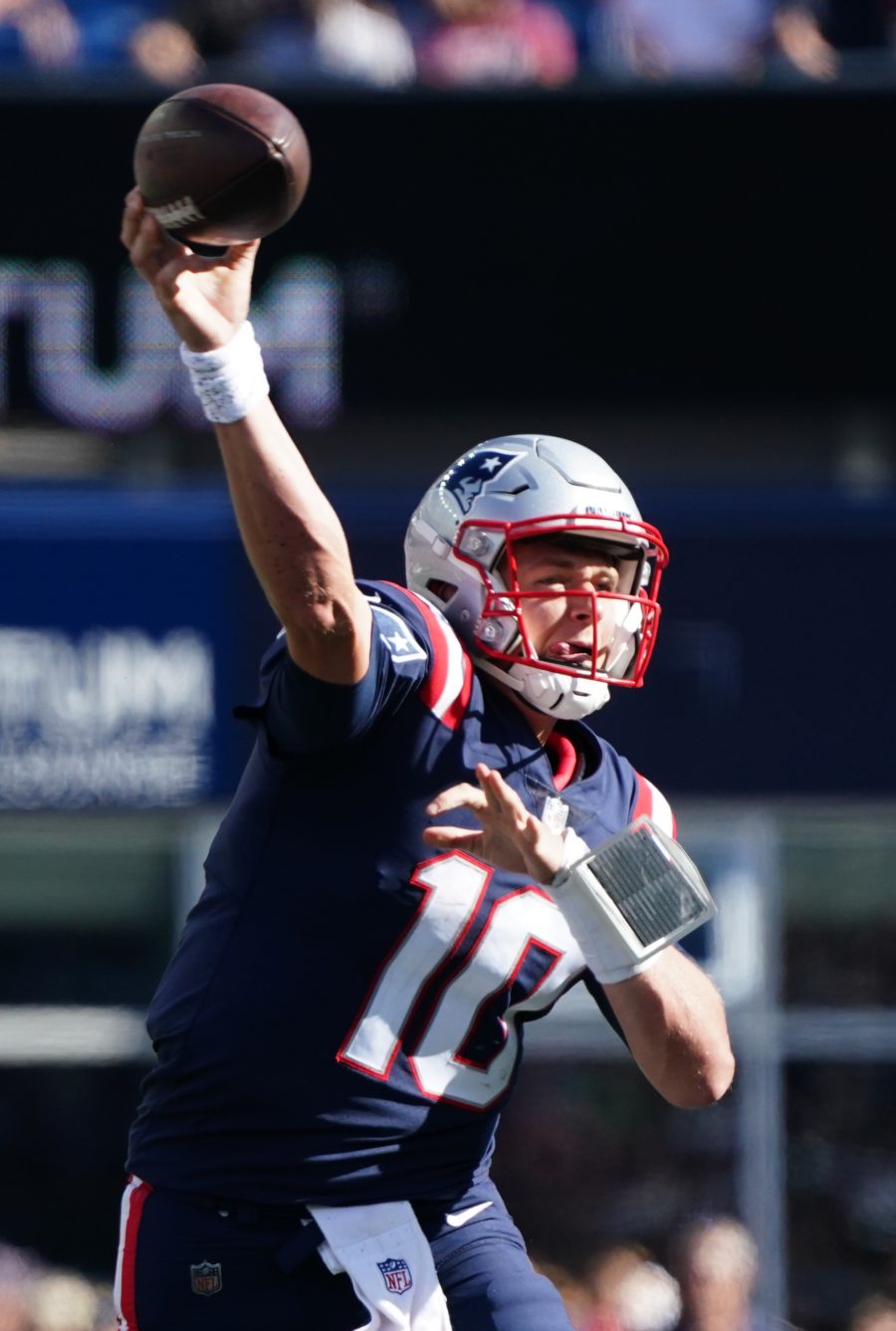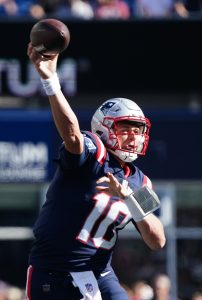 Jones took about 90 percent of the first-team reps at practice today, a solid indication that he'll get the starting nod over starter Bailey Zappe. Earlier today, coach Bill Belichick continued to fan the flames when he refused to elaborate on the team's quarterback position, noting that the Patriots would see "how it goes" at practice today (via Chad Graff and Jeff Howe of The Athletic). Apparently Jones showed enough to earn the starting nod on Sunday.
The 2021 first-round pick returned from a high ankle sprain to start Monday's game, but he was benched after only one quarter in favor of his rookie teammate. Belichick has refused to attribute the benching to Jones' performance, with the coach instead claiming it was always New England's intent to play both QBs in their game against the Bears. Doug Kyed of Pro Football Focus provides some more insight, writing that Jones' injury factored into the decision and the QB was aware of his limited role heading into Monday night. The team intended to get Jones back in the game but the score got out of hand, allowing Zappe to finish the contest. Kyed also expresses skepticism that the Patriots would roll with a platoon at the position.
Of course, even if Belichick and the Patriots are being sincere, this won't stop pundits from speculating about the situation. Some have suggested that the Patriots could be preparing for a future without Jones, citing the QB's alleged attitude and ego. However, Howe rejects that notion, and in a separate article, he writes that the organization "bungled" this ordeal with their franchise quarterback.
It's been an ugly start to the 2022 campaign for Jones. Following a rookie campaign that saw him guide New England to the playoffs and earn a Pro Bowl nod, Jones has led the Patriots to a 1-3 record in four starts this year, completing 65 percent of his passes for 799 yards, two touchdowns, and six interceptions. For comparison's sake, Zappe has completed 70.7 percent of his passes for 781 yards, five touchdowns, and three interceptions, with the Patriots going 2-0 in his two starts.