The Bears made a roster swap of eight-year veterans today, according to ESPN's Adam Schefter, releasing linebacker Jeremiah Attaochu and signing defensive tackle Mike Pennel. Both defenders have spent their careers as role players, earning starts here and there without ever consistently serving as a starter on defense.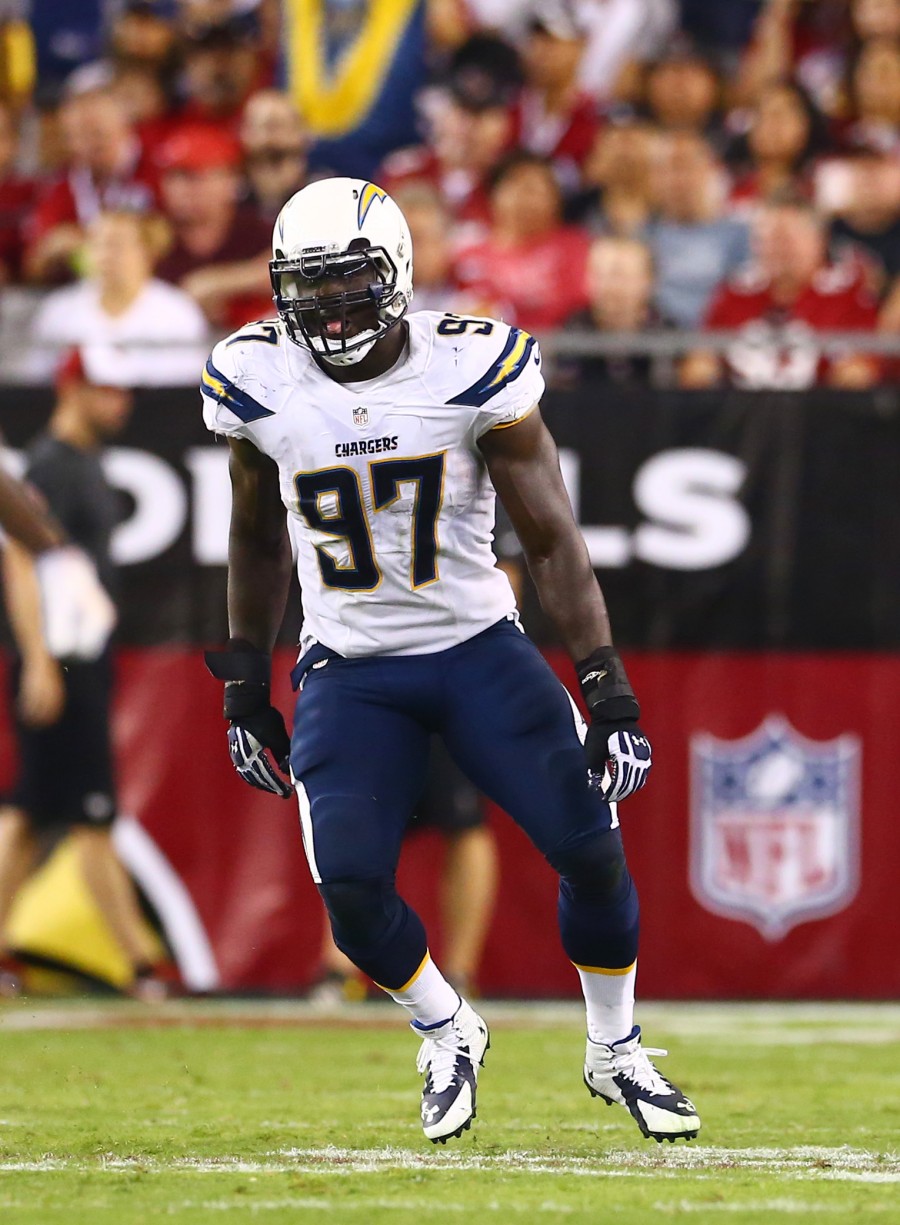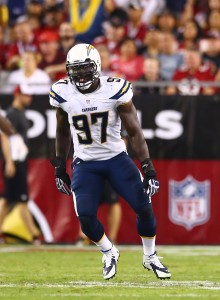 Attaochu was a second-round pick for the Chargers back in 2014. He made an immediate impact in his NFL debut, recording a strip sack and a blocked punt. He had the best year of his career in his sophomore season. Attaochu started 12 games that year, recording a career-highs in sacks (6.0), tackles for loss (15.0), quarterback hits (17), and tackles (44 solo and 11 assisted). He added a forced fumble and one pass defensed for good measure. In his last season with the Chargers, Attaochu only started one game and was limited to eight appearances due to ankle and foot injuries.
Attaochu signed as a free agent with San Francisco but was released before the season started. He was quickly picked up by the Jets but was only used in a limited capacity recording 2.0 sacks in eleven games. The next offseason, Attaochu signed with the Chiefs as a free agent but, once again, was released on September 1st, before the season.
Attaochu stayed unsigned a bit longer this time, finally joining the Broncos in October of the 2019 NFL season. He did enough during his first year with the Broncos to get re-signed on another one-year deal. During his two-year tenure in Denver, Attaochu started ten games, recording 8.5 sacks, 11.0 tackles for loss, and 14 quarterback hits, also forcing and recovering one fumble a piece.
His resurgence in Denver led the Bears to sign Attaochu to a two-year deal last offseason. He played fairly limited snaps as a Bear in five games before suffering a pectoral tear that would sideline him for the rest of the season. By waiting to cut Attaochu after June 1, the Bears reduced their dead money over the next two years from $2.25MM to $1.05MM.
In a corresponding move, the Bears brought in the 31-year-old Pennel. After going undrafted in 2014, Pennel has stayed an impressive eight years in the league, starting as a bit of a reserve defensive lineman before evolving into more of a rotational contributor over the last five years of his career. Pennel has 16 starts over his career, along with 2.0 sacks and 176 total career tackles. He'll likely compete with Khyiris Tonga for playing time behind Angelo Blackson and Justin Jones in Chicago.