The 2022 season will come to an end for the Colts on Sunday, but not before yet another change at the quarterback position. Interim head coach Jeff Saturday announced on Monday that Sam Ehlinger will be under center for Indianapolis' Week 18 contest against the Texans.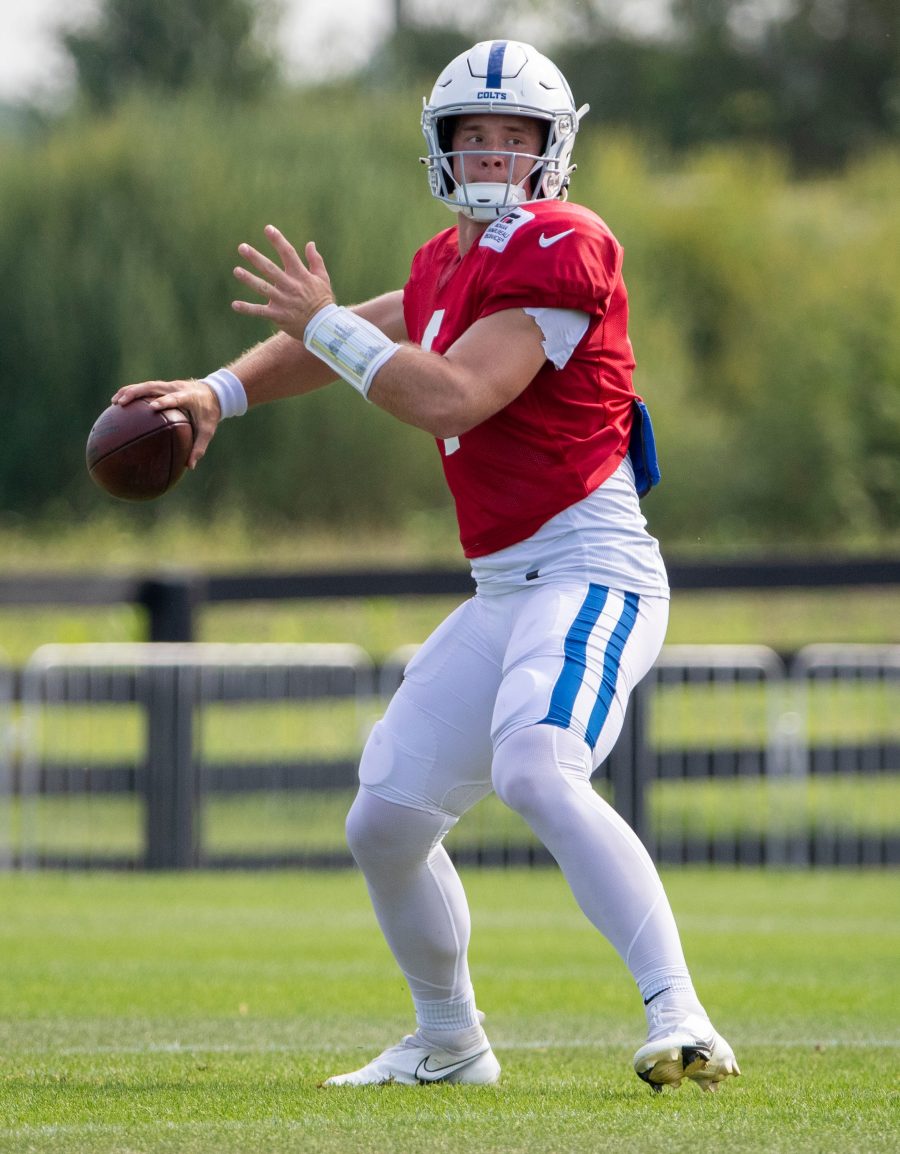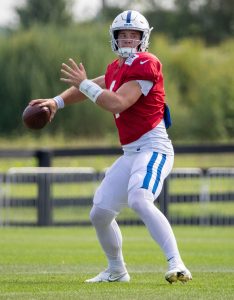 Veteran Nick Foles had been moved to the top of the depth chart two weeks ago as part of the team's plans to shut down Matt Ryan. That gave the former Eagle, Jaguar and Bear another chance to take the reins of an offense – albeit one, in this case, which has woefully underperformed relative to preseason expectations. Foles threw three interceptions in a 20-3 loss to the Chargers in his first start in one year.
Things were not faring much better during yesterday's loss to the Giants before the 33-year-old suffered a rib injury. It forced him to exit the game, and he did not return. Saturday confirmed that he will not be available to suit up this Sunday, meaning that Ryan will once again dress, but as the backup. The Colts' intentions of preventing an injury to the former MVP (and the associated 2023 salary cap issues that would incur) were behind that latest decision.
As a result, Ehlinger will be back atop the depth chart. The 2021 sixth-rounder took over for Ryan in Week 8, and remained as the No. 1 for the following game. He totaled 304 scoreless yards during that span, while throwing an interception and taking 11 sacks. The Texas product performed better in relief of Foles yesterday, including his first career touchdown pass, but a significant follow-up would be required this week to cast any doubt on the sense that the Colts will once again be heavily involved in the offseason quarterback market.
This latest switch adds even further to the fluidity Indianapolis has dealt with throughout the 2022 campaign. As Zak Keefer of The Athletic illustrates (on Twitter), the Colts have had seven different QB depth charts this year, with all three passers occupying each spot at least once. In Ehlinger's case, he has been a starter, backup and third-stringer on multiple occasions over the course of the season. Week 18 will offer him one final chance to audition for playing time in 2023 and help inform the team's offseason QB plans.