Last March, the Commanders signed Andrew Norwell to a two-year, $10MM contract and installed him as their starting left guard. Aside from the last game of the season, Norwell played every offensive snap for Washington in 2022, but his roster spot could be in jeopardy.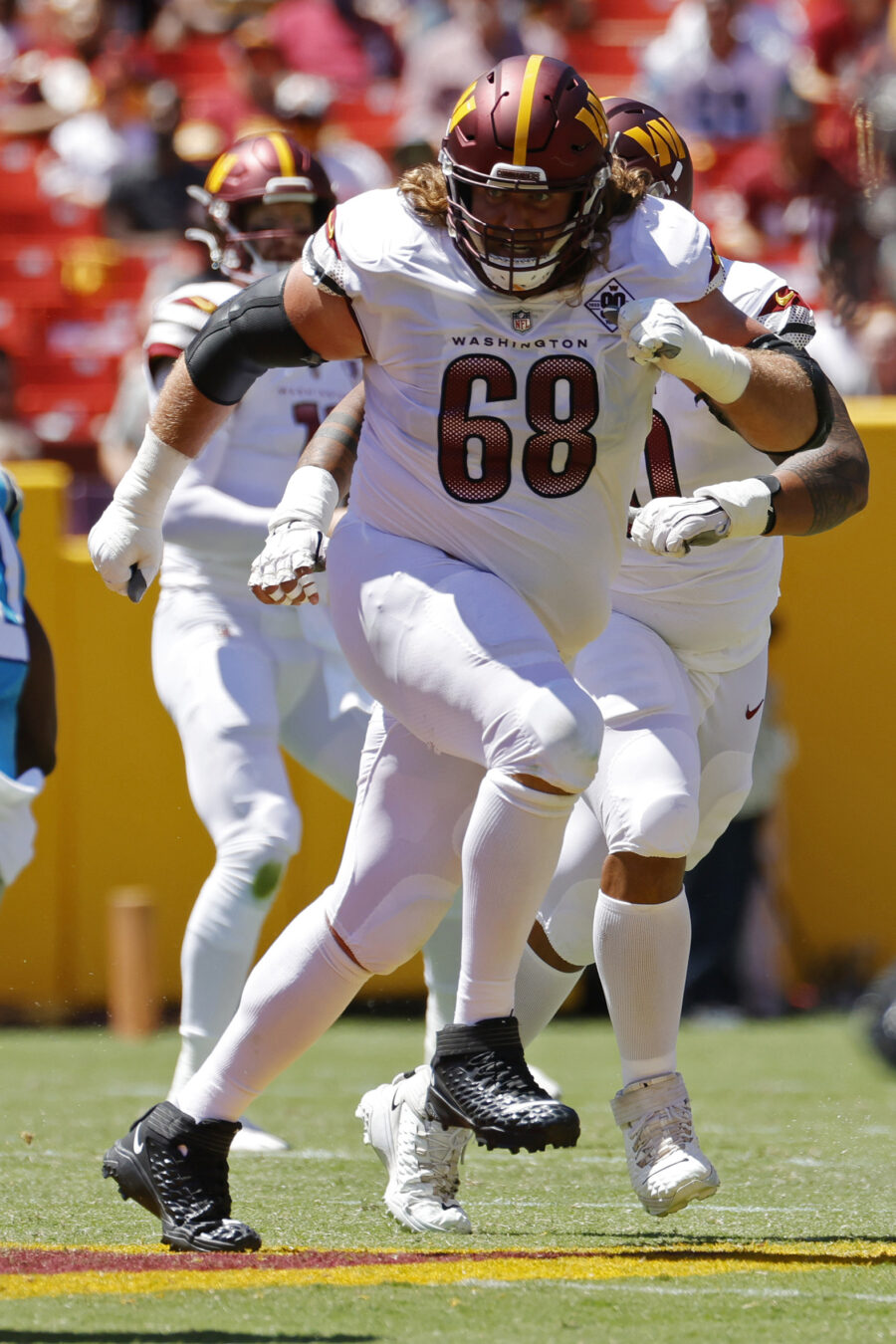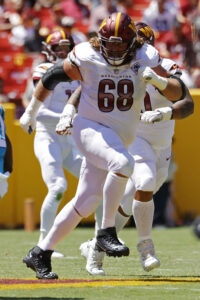 When recently asked about his club's LG competition, head coach Ron Rivera said he expects a real battle between fourth-year pro Saahdiq Charles and second-year blocker Chris Paul (Twitter link via JP Finlay of NBC Sports Washington). As for Norwell, Rivera simply said, "he's going to be there."
That is hardly a strong vote of confidence for a player who was brought in as a worthy replacement for Brandon Scherff, who defected to the Jaguars in free agency last year after a brilliant seven-year tenure with Washington that included five Pro Bowl bids and one First Team All-Pro designation. Unfortunately for Norwell, his performance in his first year with the Commanders was not especially compelling.
After earning First Team All-Pro acclaim himself in 2017, his final season with the Panthers, Norwell secured a then-record contract with Jacksonville, and his play in Duval County, while generally solid, did not necessarily match the club's financial commitment. In 2022, Norwell received a 59.8 overall grade from Pro Football Focus, which was the lowest mark of his nine-year career and which positioned him as the 47th-best guard out of 76 qualifiers. He was charged with five penalties and 29 total pressures allowed, including four sacks.
Still, his 127 career starts are unrivaled by Charles, who has taken all of 61 snaps at left guard in his three-year career, and Paul, a 2022 seventh-rounder whose only action of his rookie campaign came in the Week 18 contest that Norwell sat out. So it stands to reason that Washington would keep Norwell around at least long enough to see if the Charles-Paul battle yields promising results, or if running it back with Norwell is a better solution for a team that could be deploying a largely inexperienced Sam Howell at quarterback.
However, if Charles and/or Paul should prove themselves capable of a starting role in spring workouts and training camp, Norwell's contract could work against him. Due to the void years that were tacked onto the end of his deal, releasing Norwell prior to June 1 would create $2.8MM in dead money versus a savings of only $2.3MM. A post-June 1 release, though, would create savings of $4.4MM on the 2023 ledger against just $700K in dead money.
If Rivera's comments are any indication, Norwell may find himself a cap casualty this summer.