The left tackle position has been a key talking point in Cincinnati this offseason with the signing of Orlando Brown Jr. leaving Jonah Williams' future in question. The team's 2022 starter on the other side of the line provided an encouraging update on his status heading into next season.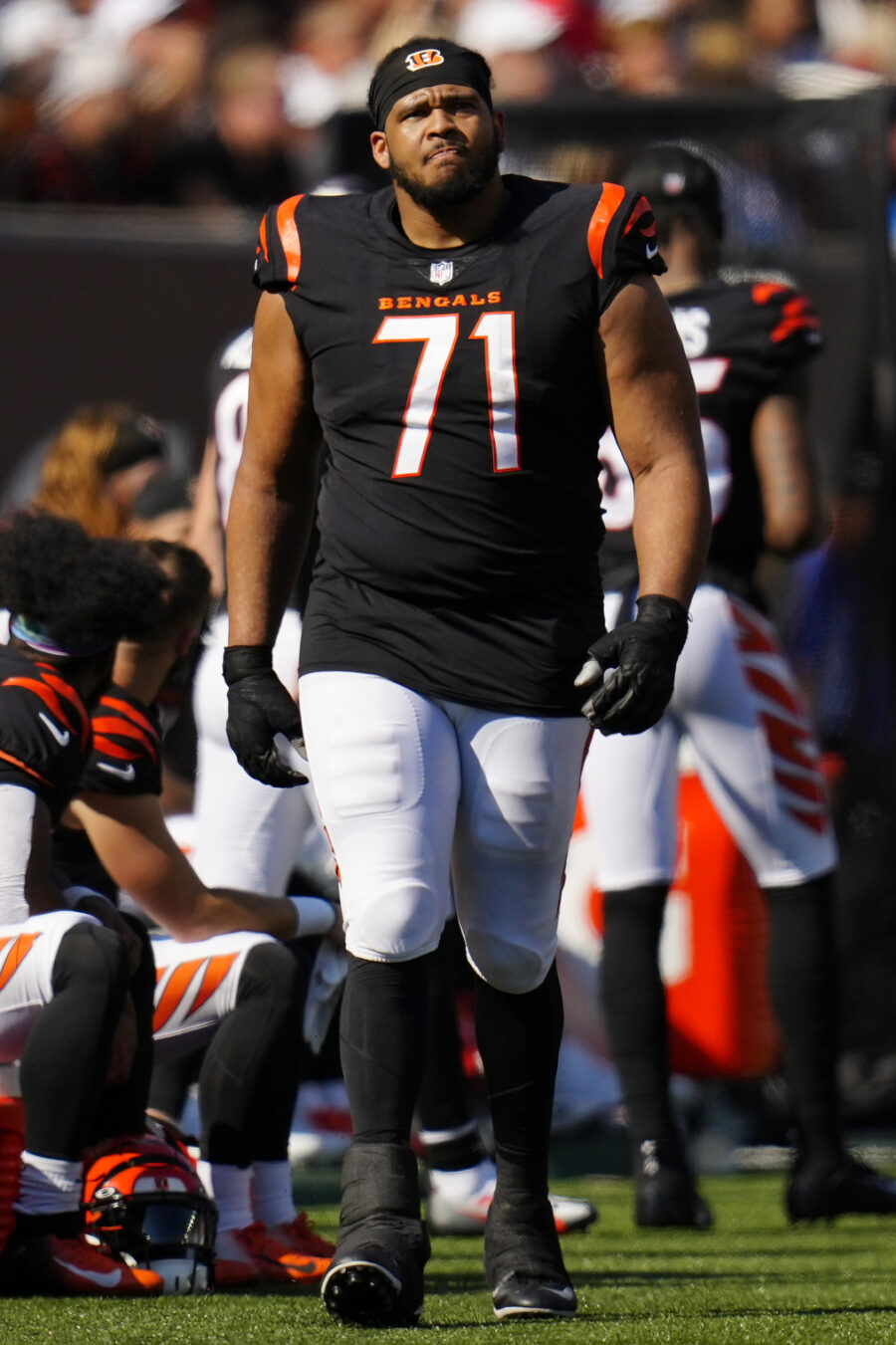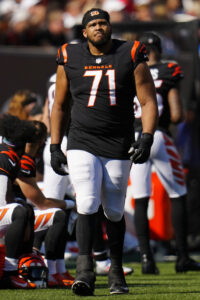 Right tackle La'el Collins is in the process of rehabbing his left knee after suffering ACL and MCL tears in Week 16. That injury put an end to his debut Bengals campaign, and left him facing a lengthy recovery process. His remarks on the matter point to a return to full health, albeit at an unknown point in the 2023 season.
"I can't give you a timetable," Collins said, via ESPN's Ben Baby. "I'm not the guy that makes the ultimate decision. But at the end of the day, I feel like if I had to play today, I could put a brace on it and I could go to work. I know my knee is locked in and stable… I feel great."
The 29-year-old signed in Cincinnati on a three-year, $21MM deal as part of the team's continuing effort to improve their offensive front. Collins joined the Bengals with high expectations given his level of play with the Cowboys, but he was unable to deliver on them. The former UDFA was strong in run blocking but struggled considerably in pass protection, leaving him ranked 68th out of 81 qualifying tackles, per PFF.
The Bengals have continued to be aggressive in their pursuit of upgrading the offensive line, inking Brown to a four-year, $64MM contract to take over as their starting left tackle. In response, Williams requested a trade, but if the team elects to keep him in the fold, the former first-rounder could see himself in a training camp competition for the starting RT spot. Collins could be central to that, if his recovery continues on its current path.
"With everything we have moving forward right now with the rehab and everything, too, I know I'm going to go into this season a whole lot healthier than I was last year," he said. "I think it's going to be night and day."