More names are being added to the list of players the Cowboys will be without for Saturday's regular season finale against the Eagles. NFL Network's Ian Rapoport reports (via Twitter) that cornerback Trevon Diggs, safety Jayron Kearse and running back Tony Pollard will not travel with the team to Philadelphia. As such, they have been ruled out.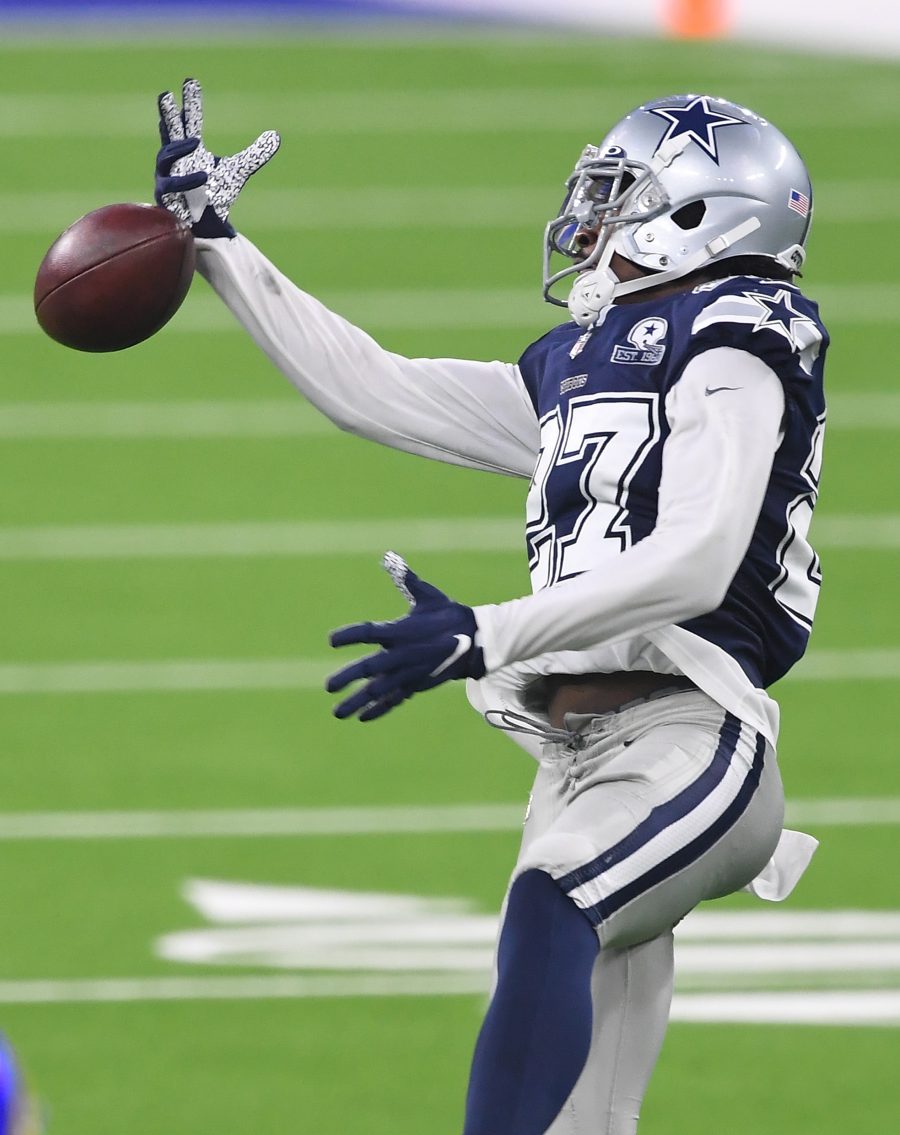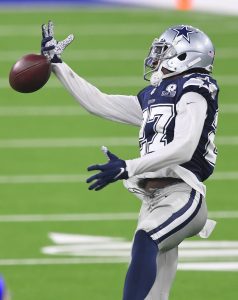 The news comes after Dallas learned of multiple other key pieces they will be without on Saturday. Defensive Rookie of the Year frontrunner Micah Parsons tested positive for COVID-19 on Wednesday, and it was announced that the same was true of left tackle Tyron Smith and cornerback Anthony Brown on Thursday. A non-COVID illness is listed as the reason for Diggs' absence, while hamstring and foot injuries are ailments sidelining Kearse and Pollard, respectively.
The loss to the secondary is huge for the Cowboys. Diggs has had a breakthrough second NFL season, with a league-leading 11 interceptions (two of which have been returned for touchdowns) along with 21 passes defensed. Kearse, meanwhile, has registered 101 tackles, two interceptions and 10 passes defensed in 16 games in 2021. Without these two starters, options to fill in include Kelvin Joseph at corner and Donovan Wilson at safety.
As for Pollard, Dallas will miss his production as well. His third season has been his best, posting 719 yards and two touchdowns on 130 carriers (for a 5.5 yards per carry average) along with 39 catches for 339 yards in the passing game. Without him, the Cowboys may need to lean more heavily on starter Ezekiel Elliott just one week before the playoffs start. In the event they want to keep him as fresh as possible, though, Corey Clement could see a big uptick in usage.
Of course, all of these absences would matter much more to the Cowboys if they extend beyond this week; Dallas has already clinched the NFC East, while the Eagles are also guaranteed a postseason berth regardless of the outcome of Saturday's game.