The Cowboys have Michael Gallup entering the second year of his five-year extension, and the team's No. 2 wide receiver is now more than a year removed from his ACL tear. The team is also expected to use the franchise tag to keep Tony Pollard off the market. But it is eyeing an addition to its skill-position corps as well.
Dallas will pursue a "dynamic weapon" this offseason, Michael Gehlken of the Dallas Morning News notes. This will naturally reconnect the Cowboys to Odell Beckham Jr., but Gehlken cautions nothing is imminent there. The addition could also come in the draft.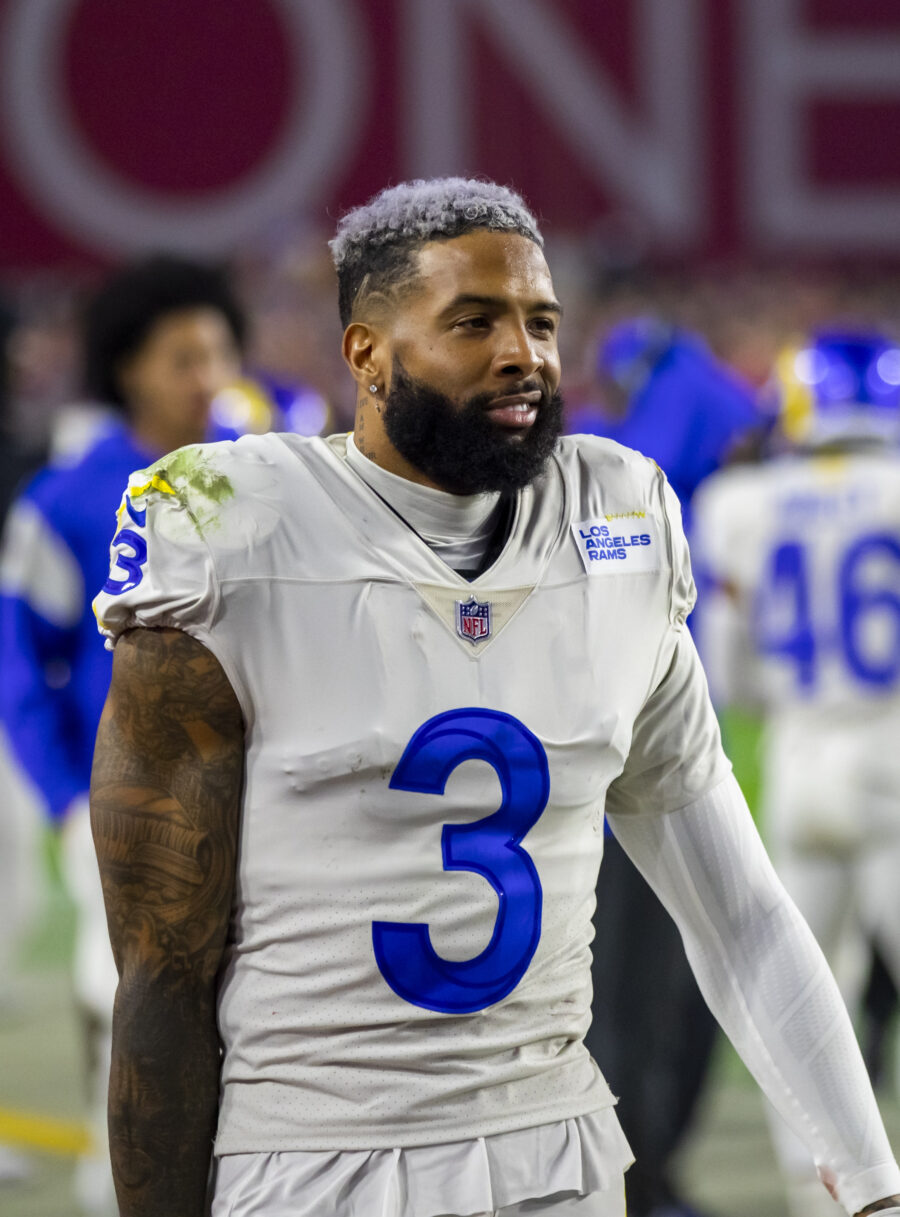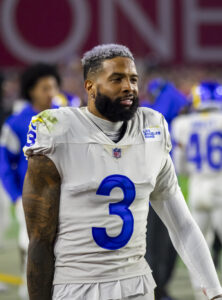 It also might come at tight end, as Dalton Schultz is likely to leave in free agency. Headlined by Notre Dame's Michael Mayer and Utah's Dalton Kincaid, this tight class is viewed as the best in many years. Both those options could well be gone by the time the Cowboys' No. 26 overall pick arrives. This draft's receiver class is not viewed as highly, at least compared to the past few, and Stephen Jones' comments of the team readying to use the franchise tag almost certainly point to Pollard being the recipient. It would cost just $10.1MM for the Cowboys to keep Pollard. It would be the sixth straight year in which Dallas has used the tag.
As far as veteran receivers go, Beckham headlines a free agency crop not viewed glowingly. It would be interesting to see the Cowboys pay Gallup, tag Pollard and spend on another wide receiver. The team also has designs on extending CeeDee Lamb, with Jones indicating (via the Dallas Morning News' Calvin Watkins) both he and Trevon Diggs are in the team's long-term plans.
Lamb's fifth-year option will be picked up, Gehlken adds, as could be expected given his status as a cornerstone player for the team. This would lock in Lamb through 2024, with his price rising next year. Without a fifth-year option available regarding Diggs, a second-round pick, the Cowboys will soon see their top cornerback enter a contract year.
Beyond Beckham, the market stands to include JuJu Smith-Schuster, Jakobi Meyers, DJ Chark and Allen Lazard. Michael Thomas also looks to be available, but the former Saints All-Pro has missed much of the past three seasons. At close to his best, Beckham would qualify as a dynamic weapon. He showed that during the Rams' 2021 Super Bowl run, one that included an explosive Beckham Super Bowl LVI start before his ACL tear. Beckham did not play last season, healing the second of his two ACL tears sustained during the 2020s, and will turn 31 during the 2023 slate. The Cowboys, Rams and Giants are expected to resume their pursuits of the eight-year veteran, and while Dallas was viewed as the favorite during the late-season sweepstakes, this will be one of the harder price projections to make in recent free agency history.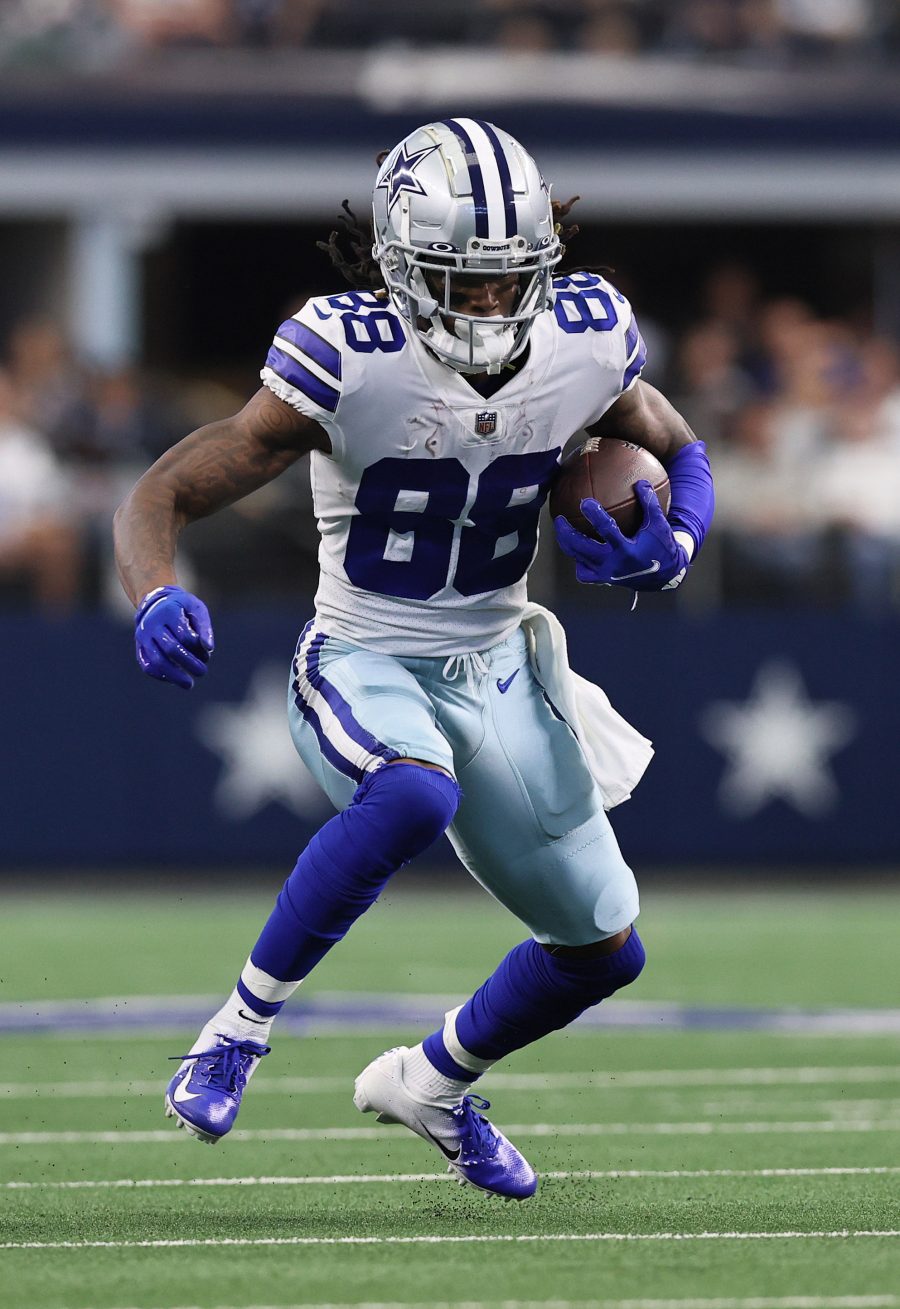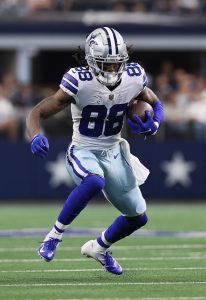 The Cowboys ended up selling low on Amari Cooper, collecting late-round picks from the Browns for their former No. 1 receiver, and Gallup did not show his previous form after returning from the December 2021 ACL tear. Third-round pick Jalen Tolbert did not acclimate as quickly as the team hoped, Gehlken adds. The South Alabama alum did not see much action last season, and the Cowboys cut James Washington not long after he recovered from his summer foot fracture. Lamb, Gallup and Tolbert are the top receivers under contract; six-year Cowboy Noah Brown is also a free agent. Gallup also underwent arthroscopic knee surgery a few weeks ago but is expected to be ready for OTAs.
Cowboys target Brandin Cooks is again available via trade, though the Texans' new price point remains to be seen, but Gehlken adds the team is not close on trading for a pass catcher. DeAndre Hopkins joins Cooks in being on the trade block. Jonathan Gannon stopped short of guaranteeing Hopkins will be a Cardinal in 2023, Darren Urban of AZCardinals.com notes, and the former All-Pro's 2022 PED suspension voided his no-trade clause.
Dallas' recent big skill-position swings have moved the needle significantly. Cooper made two Pro Bowls as a Cowboy and reeled off three 1,000-yard seasons, while Lamb — chosen after Henry Ruggs and Jerry Jeudy but before Justin Jefferson — broke through for a career-high 1,359 yards and nine touchdown catches in 2022. It appears a serious effort to complement Lamb and Pollard will commence soon.