Trevon Diggs suffered a knee injury in practice Thursday, and it will deal a considerable blow to their vaunted defense. The All-Pro defender left Dallas' facility today on crutches and went through an MRI, David Moore of the Dallas Morning News reports. Unfortunately for the Cowboys, NFL.com's Tom Pelissero reports the MRI revealed an ACL tear. The Cowboys have since confirmed Diggs is expected to miss the season's remainder.
Diggs went down during a one-on-one drill, per ESPN's Todd Archer, and an NFL.com report minutes earlier expressed the fear of a serious injury. The Cowboys gave Diggs a five-year, $97MM extension during training camp. While this development highlights the importance of Diggs locking in that deal when he did, it strips Dan Quinn's defense of a quality starter.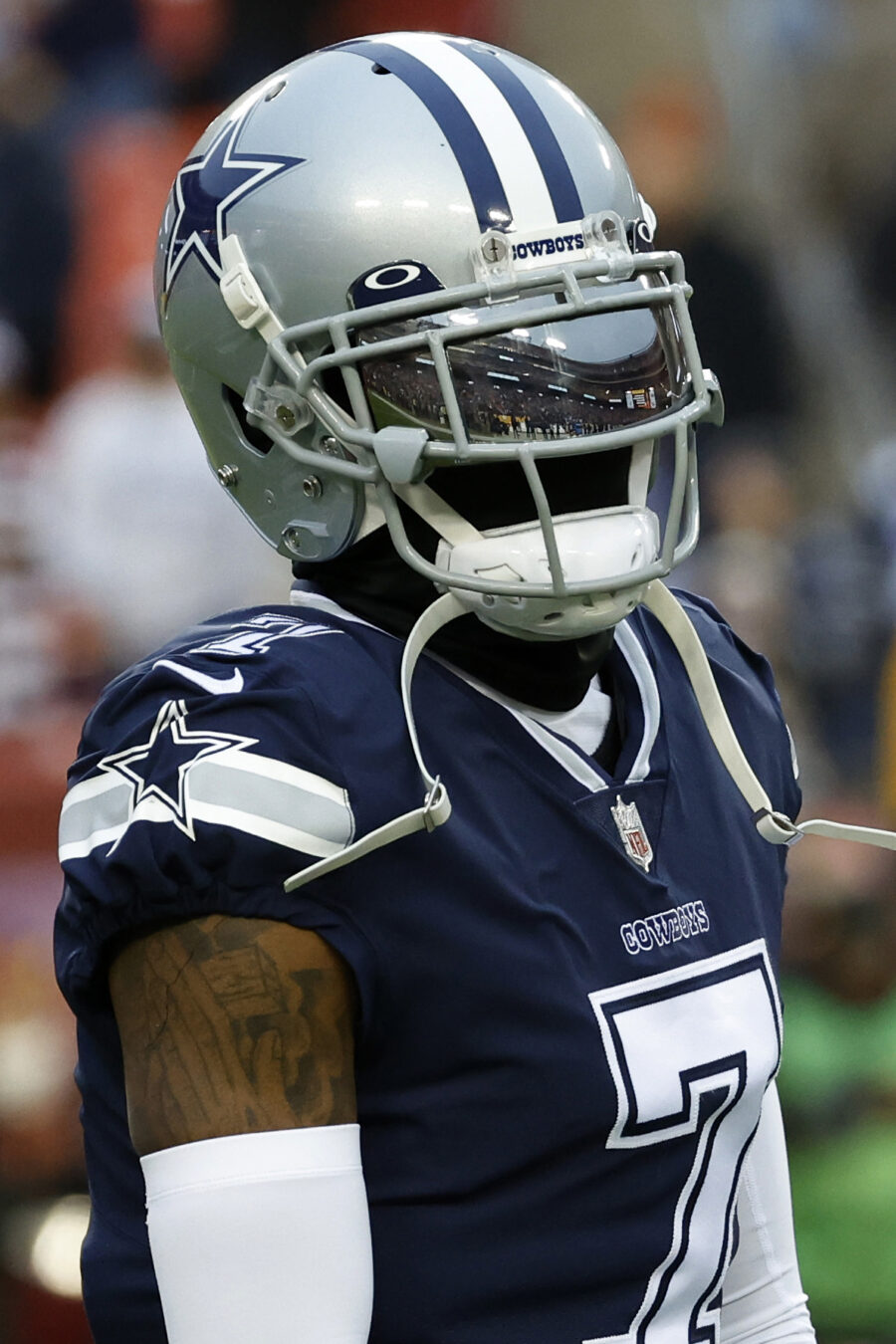 Through two games, Diggs had intercepted a pass and notched a forced fumble. He is two years removed from an 11-interception season — the most in a single slate since Everson Walls' Cowboys rookie year produced 11 in 1981 — and had just begun his age-25 season. Diggs turned 25 on Wednesday.
The Cowboys began to build their cornerback group around Diggs early, drafting him after letting Byron Jones walk in 2020. A second-round pick out of Alabama, Diggs became an immediate starter. He has developed an earned reputation as a gambler; Pro Football Focus has yet to assign him a top-40 grade for a season. Nevertheless, the 6-foot-1 cover man resides as a key starter for a Cowboys team that entered the season carrying Super Bowl aspirations.
Routs of the Giants and Jets gave the Cowboys a staggering plus-60 point differential ahead of Week 3. The team had assembled a stronger cornerback group this year, acquiring Stephon Gilmore via trade. The Cowboys will depend on the 33-year-old corner remaining in form this season, as they no longer will have Diggs teaming with the former Defensive Player of the Year. Gilmore's Colts-constructed contract expires after this season.
This also continues a trend for the Cowboys, who lost Jourdan Lewis and Anthony Brown to season-ending injuries last year. Brown is now with the 49ers; Lewis remains with the Cowboys. Lewis, 28, suffered a Lisfranc fracture in October 2022. The seventh-year veteran made his season debut in Week 2, playing 10 defensive snaps. In addition to Lewis, the Cowboys have Noah Igbinoghene — acquired in a corner-for-corner trade that sent Kelvin Joseph to the Dolphins — and sixth-round rookie Eric Scott Jr. rostered. DaRon Bland remains as Dallas' top slot corner. Nahshon Wright is on Dallas' IR; he can return in Week 5.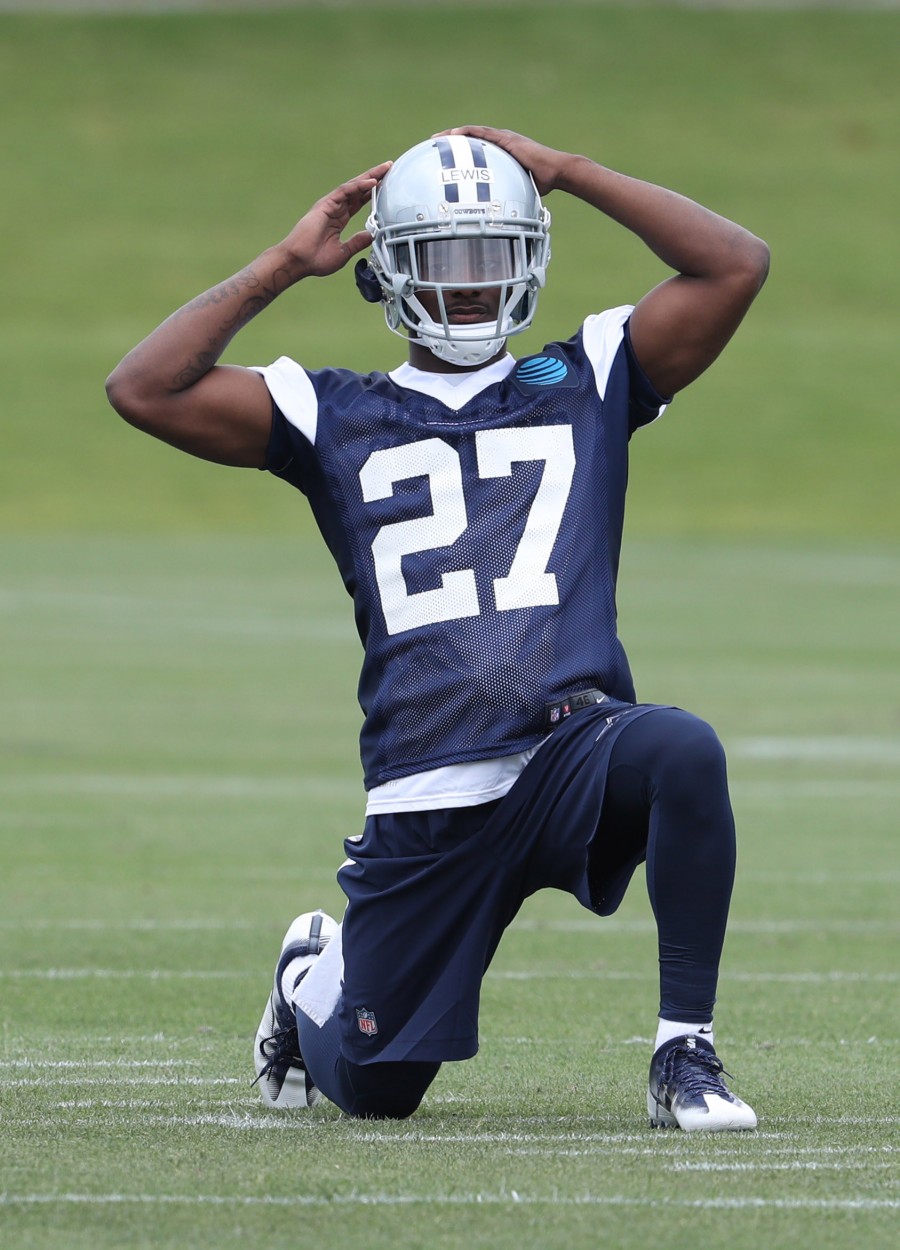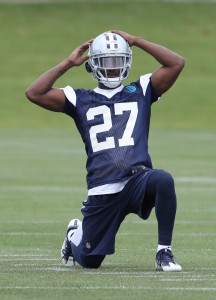 Bland moving outside to team with Gilmore, while Lewis steps back into the slot, represents a potential course of action for the team, Archer adds. This plan looks set to be how Dallas will align their corners after this injury, with Moore and NFL.com's Jane Slater adding Lewis is on track to move back into the starting lineup. Lewis, who will kick Bland outside, played at least 74% of Dallas' defensive snaps from 2019-21. Lewis remains attached to a three-year, $13.5MM deal agreed to in 2021. This will be new territory for Bland, in the NFL at least; he stepped in for Brown in the slot when the latter suffered an Achilles tear in December of last year.
The Cowboys identified Diggs as an extension candidate going into camp; he joined CeeDee Lamb and Terence Steele as such. Steele followed Diggs by signing a lucrative extension. Lamb's fifth-year option always made him a more logical 2024 extension target. The Cowboys guaranteed Diggs $33.3MM at signing; an additional $9MM is guaranteed for injury. Diggs' $19.4MM AAV ranks fifth among corners.
Signing the deal effectively ties Diggs to the Cowboys for two seasons, with 2025 representing an escape hatch. The Cowboys will presumably hope for a longer-term partnership, but Diggs now must go through a several-month rehab process. Considering the opportunity the Cowboys have this season, it would not surprise to see them dig deeper into the trade market to see if an upgrade exists. For now, they are without one of their core performers.
Follow @PFRumors