Cam Akers was clearly limited when he returned from a full Achilles tear to join the Rams for their Super Bowl run. Following a rookie campaign where he collected 748 yards from scrimmage on 156 touches (4.8 yards per touch), Akers was limited to 248 yards from scrimmage on 75 postseason touches (3.3 yards per touch). Fortunately, the running back told Jourdan Rodrigue of The Athletic that he's 100 percent healthy heading into training camp, and he's focused on maintaining his health throughout the upcoming season.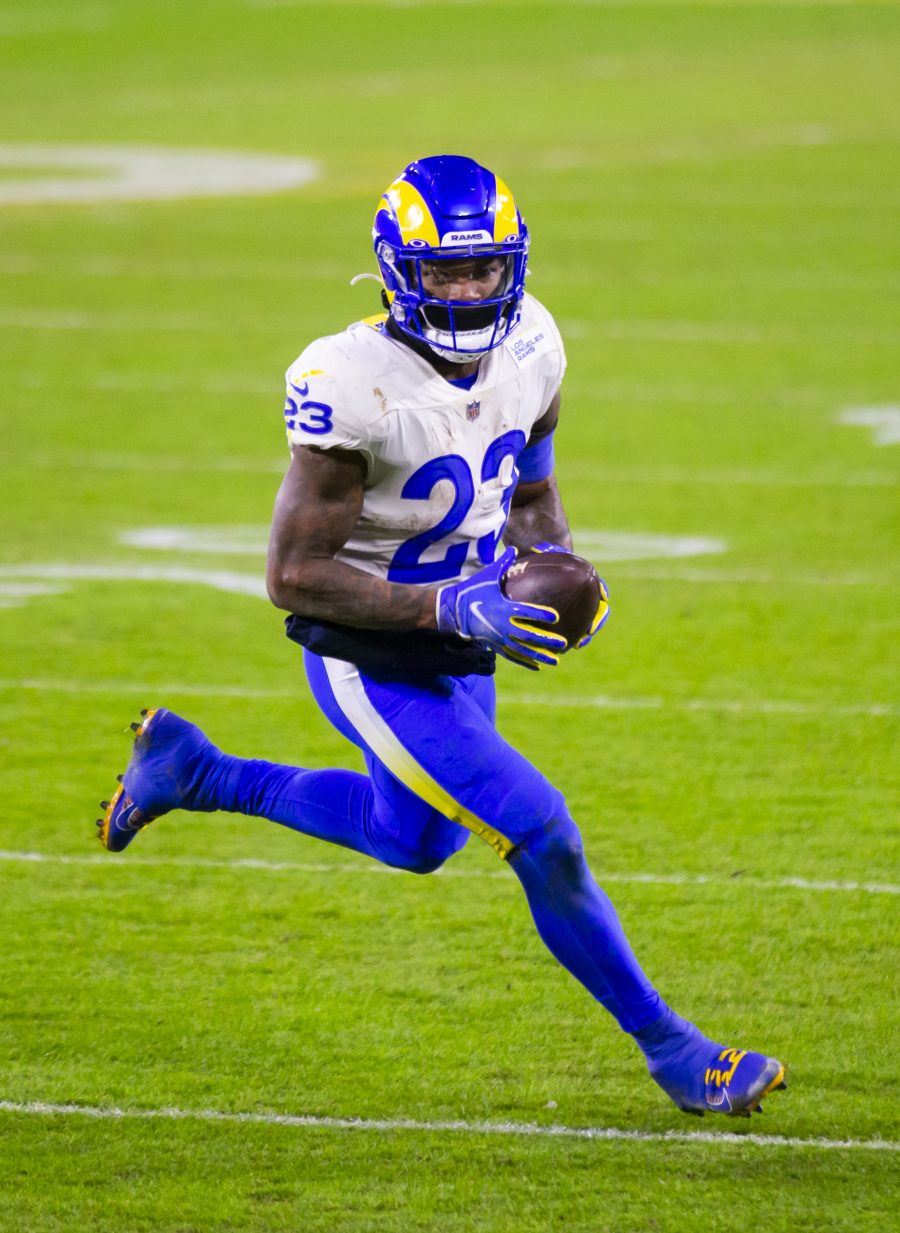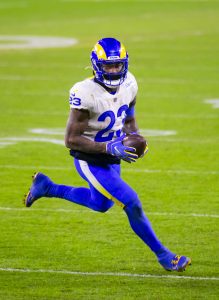 "(I'm) focusing on building my armor up as strong as it can be, but really locking in on the mental side, as well," Akers said during spring practices.
New Rams running backs coach Ra'Shaad Samples might not necessarily have the luxury of easing Akers back into action. As Rodrigue writes, fellow RB Darrell Henderson is recovering from his own surgery and has missed games in each of his three NFL seasons. Plus, rookie fifth-round RB Kyren Williams suffered a foot injury during OTAs that required surgery and could miss a chunk of training camp. Otherwise, the team will be relying on inexperienced options like Jake Funk, Raymond Calais, and Xavier Jones.
Elsewhere on offense, we may see the Rams sign another QB for the preseason. Rodrigue cites sources who believed the Rams would add a UDFA to serve as a fourth quarterback for training camp. The organization still hasn't added anyone to the trio of Matthew Stafford, John Wolford, and Bryce Perkins, and Rodrigue opines that the grouping is probably locked in. As a result, the Rams can't offer much to a free agent QB besides some preseason opportunities, but they'll likely find someone to fill that role before the start of camp.
Finally, the Rams offensive line will see some changes next season, and that includes right guard after Austin Corbett left for Carolina. To replace the former RG, the coaching staff will have three players compete for the open starting gig, per Rodrigue: Logan Bruss, Coleman Shelton, and Tremayne Anchrum.