The Lions had two picks in the first round of the 2023 draft, and they used both of them on non-premium positions. Detroit selected running back Jahmyr Gibbs with the No. 12 overall pick and added inside linebacker Jack Campbell with the No. 18 selection.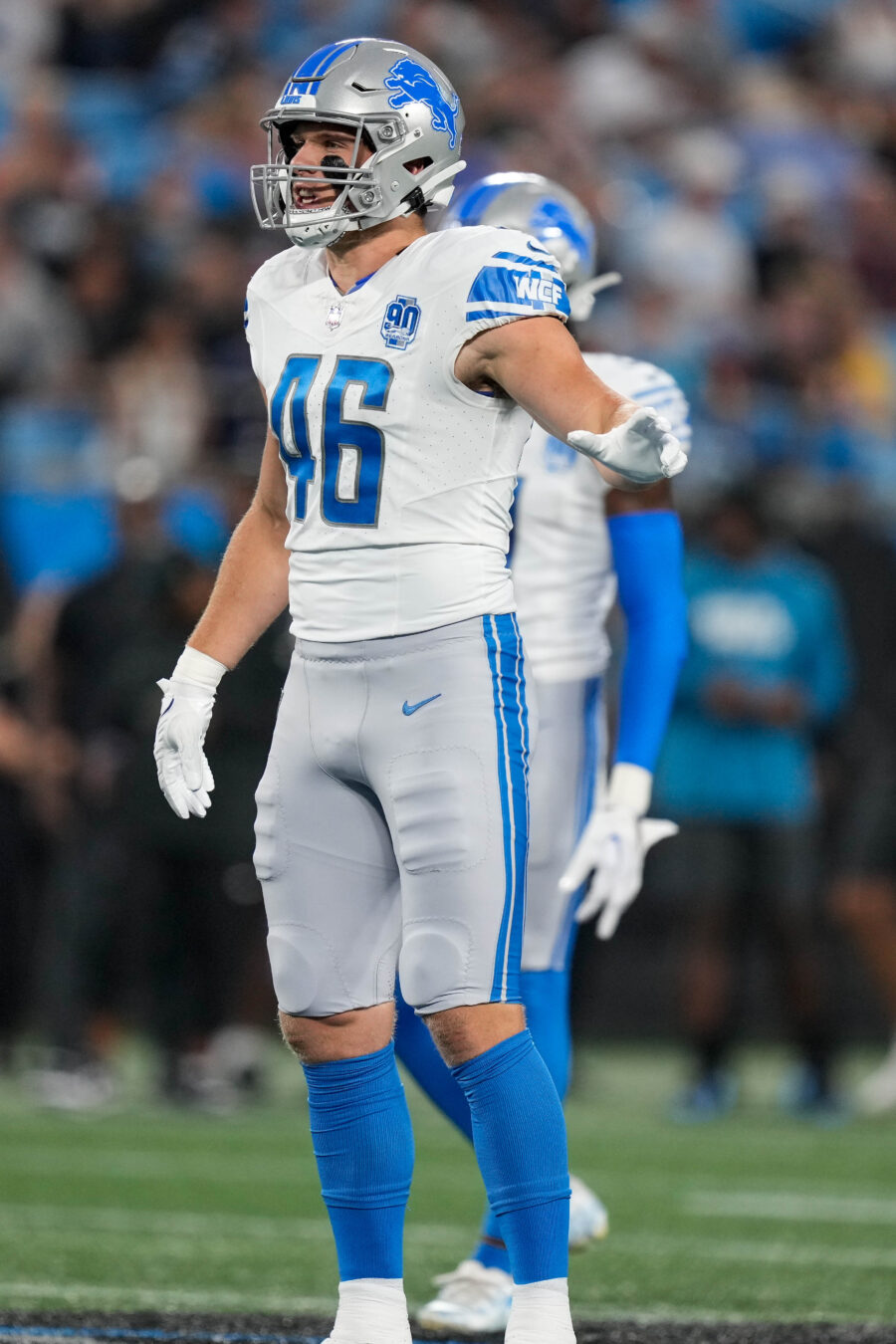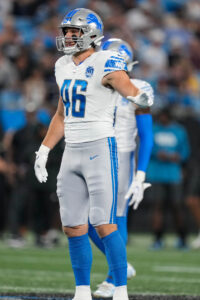 As the first off-ball 'backer taken in the draft, it was fair to expect that Campbell would immediately be inserted into the starting lineup alongside veteran Alex Anzalone, who signed a three-year, $18.75MM deal in March to remain with the Lions. However, it became clear that such an assumption was a bit premature. 2021 fourth-rounder Derrick Barnes impressed during OTAs, while Campbell acknowledged that he was perhaps trying to do too much in his first taste of the pros (via Tim Twentyman of the team's official website).
"I came in and I felt like maybe I was pressing a little bit early on," Campbell said yesterday. "But right now, I'm just trying to settle down. My personality type I like to make sure everything is perfect. I just need to understand that mistakes are going to happen and as long as I'm playing fast everything is going to work out."
While Barnes has earned the starting job next to Anzalone, defensive coordinator Aaron Glenn made it clear that the team's top four LBs — a group that also includes 2022 sixth-rounder Malcolm Rodriguez — will see plenty of action. Campbell showed off his tackling ability in Detroit's preseason slate, and given the club's investment in him, it is certainly possible that his snap share will increase as the regular season unfolds.
Gibbs, meanwhile, split first-team training camp reps with free agent acquisition and former division rival David Montgomery and will start the year as the pass-catching complement to Montgomery (he will likely get his fair share of carries as well). Offensive coordinator Ben Johnson told reporters, including Twentyman, that, "we might use Gibbs in some ways that people don't quite think we might," though it's unclear exactly what that means. Most are already expecting Gibbs to line up as a receiver, but perhaps he could line up as a quarterback in the Wildcat formation (or maybe, with the season set to kick off on Thursday against the Super Bowl champion Chiefs, Johnson is simply engaging in a little misdirection).
Another rookie, Brian Branch, has secured the starting nickel corner job, per Twentyman. The second-round pick out of Alabama began taking first-team reps at the position after C.J. Gardner-Johnson suffered a knee injury early in training camp, and he immediately impressed. GM Brad Holmes, who engineered a trade-up to land Branch, said that the team had a first-round grade on the defensive back.
"He fits who we are, so you don't know exactly how quick it's going to turn on, but we're not surprised that he's making the plays because he's doing, really a lot of the same things that he did at Alabama," Holmes said.
Branch's emergence will presumably allow the team to move Gardner-Johnson to safety, where he thrived with the Eagles in 2022.