The Bengals have established a pattern in recent years that show they prize youth and tend not to sign players to third contracts. After past days of paying staples like Geno Atkins, Carlos Dunlap, and A.J. Green, Cincinnati has flipped gears, allowing such mainstays as C.J. Uzomah, Vonn Bell, and Giovani Bernard to walk in favor of younger players. Center Ted Karras is the only starter currently in his 30s, and backups safety Michael Thomas and quarterback Trevor Siemian are the only others on the roster older than him.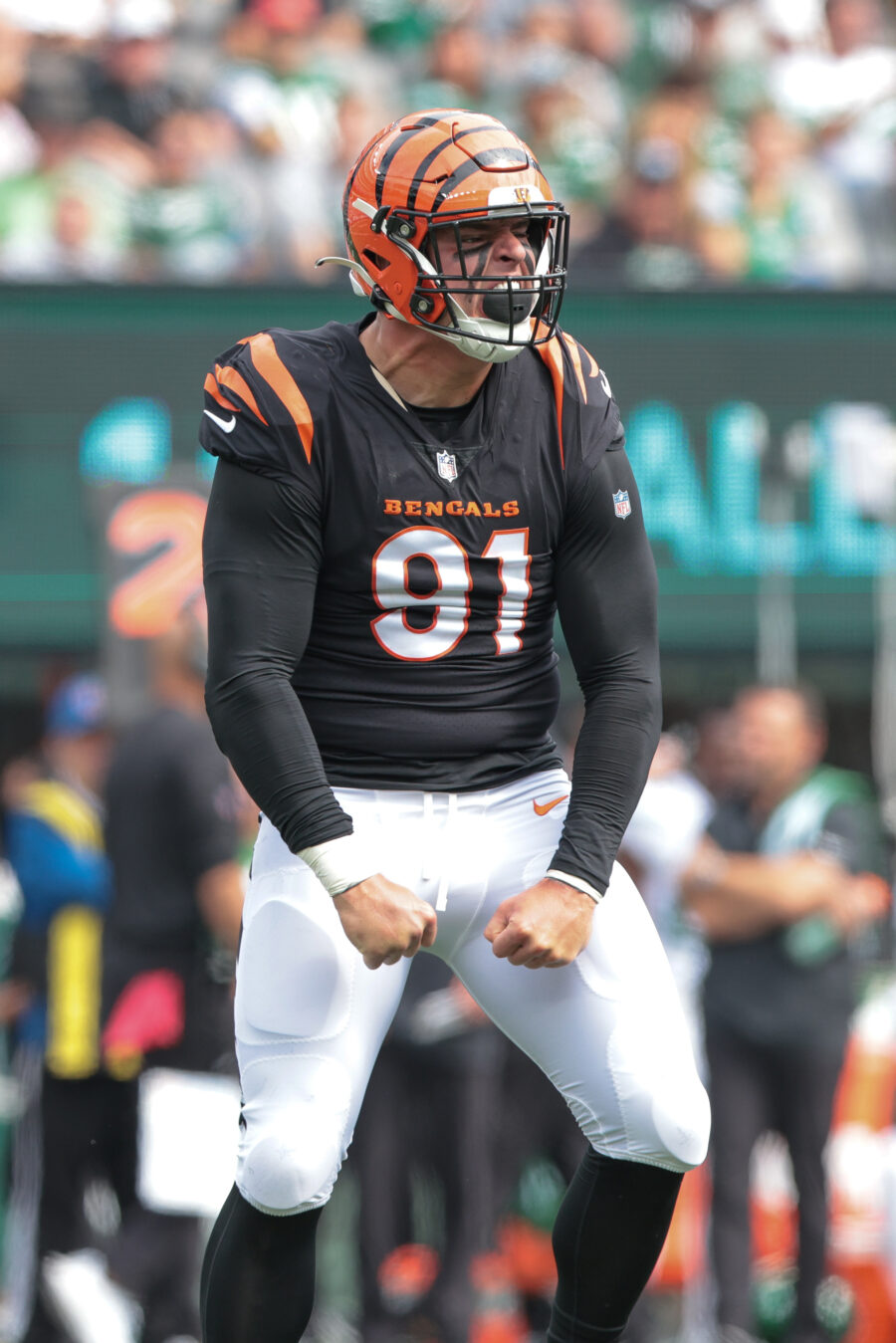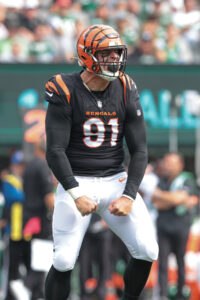 This newfound aversion to paying players into their 30s will be put to the test in the next two years, according to Paul Dehner Jr. of The Athletic. Next year will be a contract year for cornerback Chidobe Awuzie, wide receiver Tyler Boyd, and defensive tackle D.J. Reader, all currently wrapping up their second contracts. The following offseason will see the pending free agency of defensive end Trey Hendrickson, as well. If recent tradition holds true, none of the four would don striped helmets in 2025. These four present a great challenge to the Bengals' young philosophy.
Perhaps projecting this exact philosophy, Cincinnati used three draft picks on these positions, selecting pass rusher Myles Murphy in the first round, cornerback DJ Turner II in the second round, and wide receiver Charlie Jones in the fourth round. Jones doesn't quite have the size to be an eventual replacement for Boyd, but Murphy and Turner seem like clear attempts to bolster the future at those two positions.
You'll notice Reader didn't have a possible replacement drafted. Dehner asserts that of all the aging players, Reader stands the best chance of returning on a third contract. Ever since arriving from Houston, Reader has played at another level for the Bengals. He's a captain and the spirit of the team's defense. Dehner asserts that the benefits of milking every last ounce of football talent out of Reader outweigh the risks of taking on a portion of his eventual decline. The Bengals may need some convincing, though, as interior defensive linemen rarely display top play into their 30s. Reader turns 29 at the turn of this month.
Hendrickson likely holds the spot as the next most-likely candidate for a third contract. An underrated addition when he came over from New Orleans, Hendrickson has been nothing short of a star in Cincinnati. He followed up an impressive contract year as a Saint with two straight Pro Bowl seasons, including one with 14.0 sacks. Hendrickson turns 29 this December, meaning the Saints will have to consider whether to bring him back for any of his 30s next offseason. Truly talented pass rushers are hard to come by, so if Hendrickson performs to his usual potential, it should be an easy decision for the Bengals. Any injuries or setbacks in production, though, could put his future with the team in jeopardy.
Of course, this is all purely academic as of right now. The Bengals recent moves could all be coincidental, or they could be working on a case-by-case basis with none yet meeting the requirements necessary to reach a third contract. Regardless, Reader, Hendrickson, Boyd, and Awuzie are all headed towards that eventual consideration. Will they be the first to buck the team's recent trends or will Cincinnati's roster continue to be one of the youngest in the league?