Last year, the Dolphins traded for Bradley Chubb hours before the trade deadline. Two days later, they finished out extension talks with a deal that prevented a franchise tag scenario for the former Pro Bowler. The Bears are trying to do the same.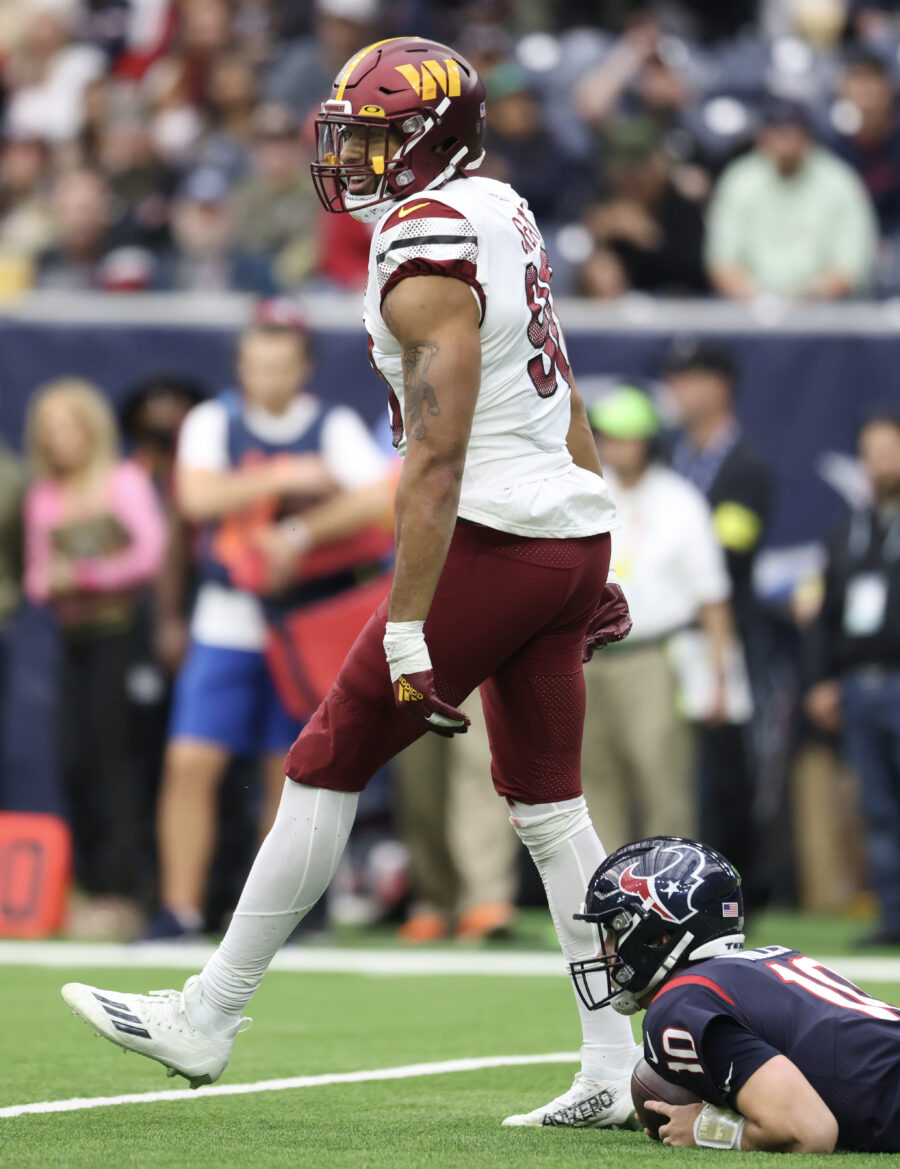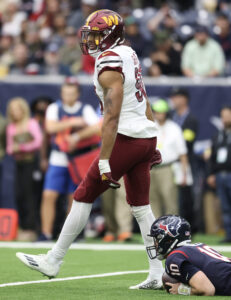 Ryan Poles said this week he is confident the Bears will extend Sweat, whom they acquired from the Commanders for a second-round pick. For his part, Sweat does not appear to be in a hurry. It sounds like the contract-year defensive end would prefer to gauge this Bears fit first.
"I think all that goes into play from financial to the people around me to the players in the building, all that type of stuff like that," Sweat said, via ESPN.com's Courtney Cronin. "I just got here. I'm still trying to figure out where I'm going to lay my head at tonight."
As mentioned Wednesday, Sweat will be armed with some leverage. The Bears' anemic pass rush over the past two years coupled with Sweat being in a contract year and being acquired for a pick likely to land in the 30s all stand to drive up the price tag. Although Sweat has no Pro Bowls on his resume, he is moving toward his first double-digit sack season. With the Bears sending over a high pick despite being 2-6, this trade is aimed around reaching an extension agreement. Sweat's camp knowing this will undoubtedly set a high bar to clear.
The Bears will likely have the franchise tag ready for Sweat in the event the sides cannot come to terms by the March deadline to apply tags, but that could also run the risk of Jaylon Johnson departing in free agency. The Bears engaged in extension talks with the ascending contract-year cornerback last month, but failed trade talks — accelerated by the team granting his camp permission to seek a trade hours before the deadline — did not lead to a deal. The Bears wanted at least a second-rounder for Johnson, and Poles said the trade push came from Johnson's camp after the Chargers game.
"There's a difference between talking and trying to work things out versus trying to get things done," Johnson said, via Cronin, of the October negotiations. "Up until this weekend, nothing was done. I figured I wanted some different opportunities to see what else was out there for me. Really, other than that, that's about it."
Still, the prospect of Sweat being paid first does not sit too well with Johnson. The former second-round pick, whom Pro Football Focus ranks third among corners this season, said (via CBS Sports) "it wouldn't" go over too well with him if the Bears paid Sweat before extending him. With Johnson not sounding too enthused about restarting negotiations during the season, present circumstances introduce the risk of seeing that happen. Though mutual interest exists between the Bears and Johnson on a second contract, the Utah alum added he is "100%" interested in seeing what is out there for him in free agency.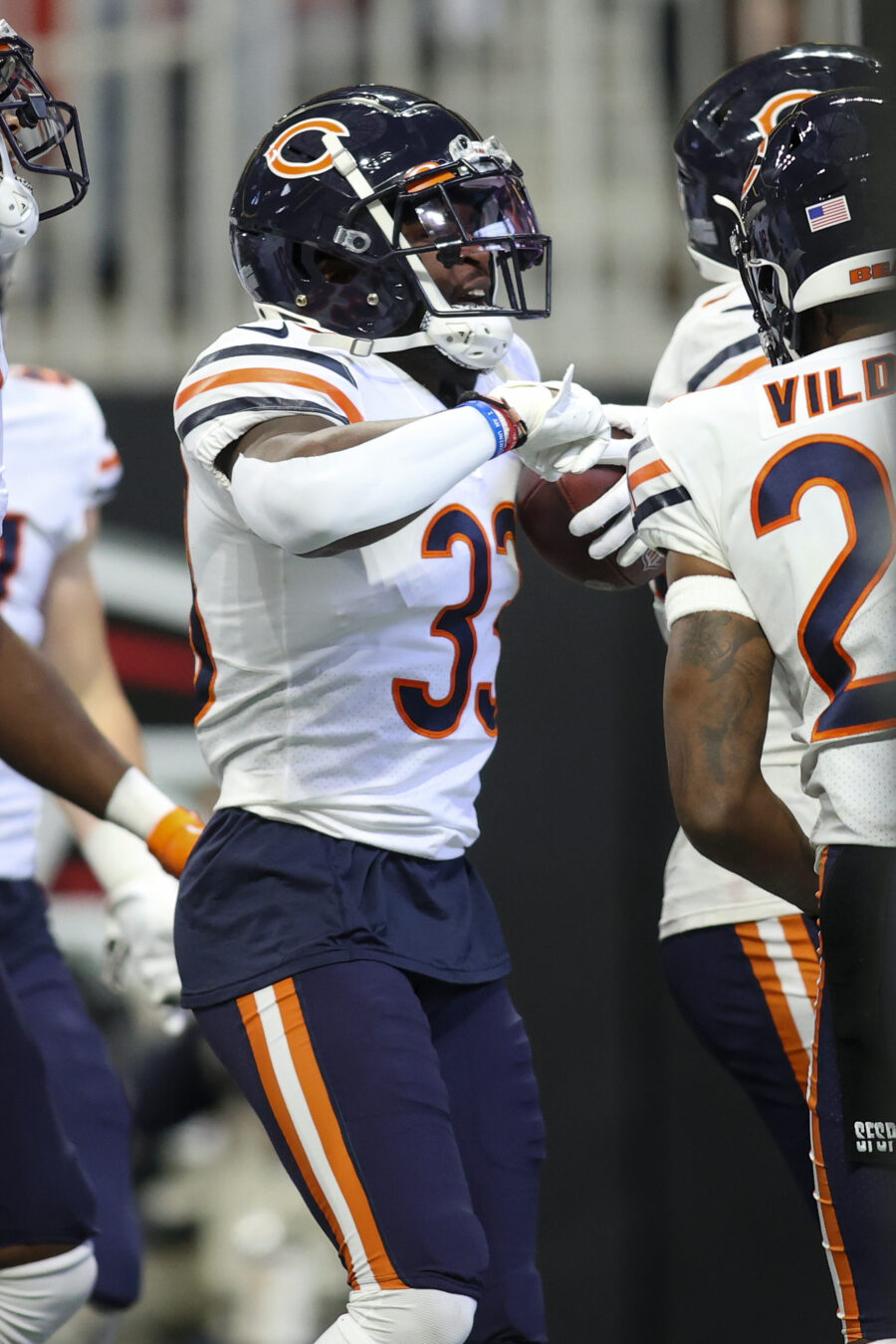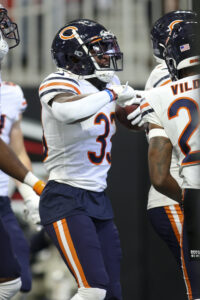 "Here's the thing. I don't want to lose Jaylon Johnson," Poles said. "If I were to lose Jaylon Johnson, I would like to have a high percentage of hitting on another Jaylon Johnson, which to me, is a late first and into early second. Really simple there. That didn't happen. We are still open to getting a contract done. I know we're going to follow Jaylon's lead on how he wants to go about doing that but we're still open."
Sweat being paid early would open the door to the Bears tagging Johnson, but no team has cuffed a corner with the tag since the Rams retagged Trumaine Johnson in 2017. That said, the Bears did use the transition tag on Kyle Fuller in 2018, soon matching a Packers offer sheet to retain him. The transition tag price is expected to come in just south of $17MM, with the franchise tag at nearly $20MM. With the transition tag not providing any compensation for a team if a player signs an unmatched offer sheet, teams rarely use this tag.
The Bears will now see how Matt Eberflus' defense looks with Sweat opposite Yannick Ngakoue, with Johnson anchoring the secondary. All three of these players being in contract years (and Eberflus' seat warming) injects uncertainty into this situation. Though, Sweat can probably count on being in Chicago past 2023.
Follow @PFRumors