The extension conversations between Jaylon Johnson and the Bears have transpired over the past week, but they have not produced sufficient progress. As a result, Johnson will be a name to monitor on deadline day.
Johnson requested permission to find a trade partner, according to ESPN.com's Jeremy Fowler, and the Bears granted it. The contract-year cornerback's camp is now on the hunt for a new team. While Fowler adds the Eagles, Steelers and 49ers are believed to be teams in on veteran corners, it is unclear as of now if Johnson will follow Roquan Smith out the door after contract talks broke down.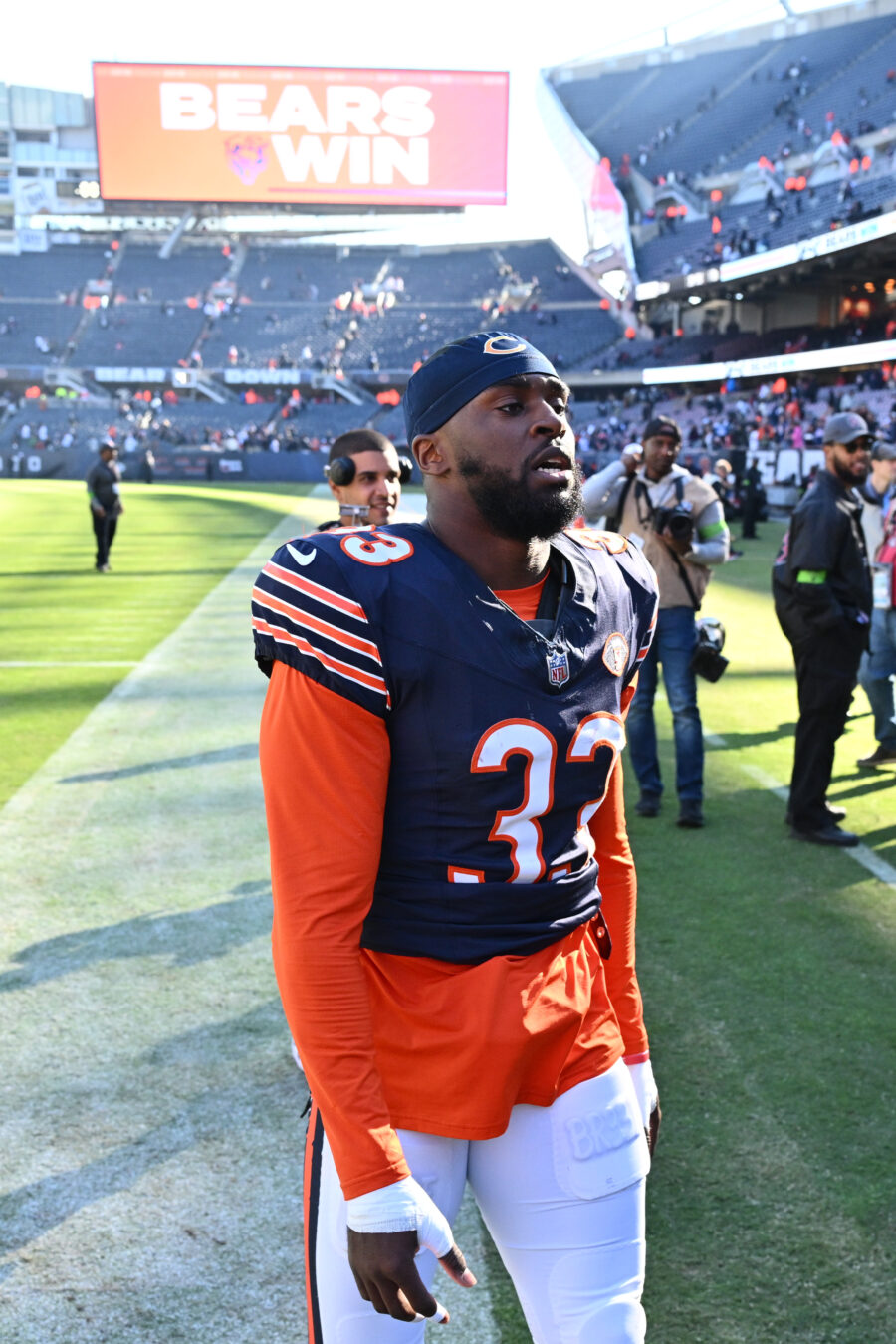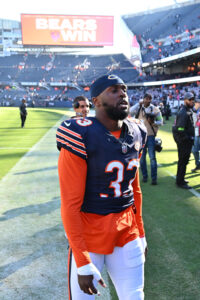 A Bears second-round pick who has been a starter throughout his career, Johnson arrived in Chicago before the Ryan Poles–Matt Eberflus tandem. The Ryan Pace-era pickup expressed a desire for a Bears extension back in June, and the talks began recently. But they have not satisfied the Utah alum. Poles has called Johnson a building-block player, but his price has gone up this season.
The Bears have until 3pm CT today to unload Johnson, though it is unlikely they will take whatever they can get. Johnson leaving in free agency would produce a compensatory pick, provided the Bears' 2024 addition/subtraction balance sheet adds up, so that will need to be weighed against any offers that come in today.
Earlier this month, the Bears were not looking to move Johnson. The 6-foot cover man has started all 45 games he has played for the team. He has taken a contract-year step forward, per Pro Football Focus, which rates the 24-year-old defender third among corners this season. The advanced metrics site had never previously slotted Johnson higher than 50th. Johnson's completion percentage-allowed (50%) and passer rating-against (44.3) figures have also spiked this season. While this points to Johnson upping his value ahead of either an extension or a free agency push, the Bears could also be leery of overpaying for a platform-year fluke.
That said, Chicago has not been hesitant to trade past-regime acquisitions for draft capital. This front office unloaded Smith and Robert Quinn at last year's deadline, doing so after sending Khalil Mack to the Chargers. Johnson is unlikely to fetch the second- and fifth-round package Smith did or the second-/sixth-round haul Mack required. But teams will undoubtedly express interest, with the Bills also believed to be looking around at corner. It will be interesting to see if the rebuilding Bears can find a suitable trade. The team has two Poles-era investments at corner — Tyrique Stevenson and Kyler Gordon — each signed through the 2025 season.
Follow @PFRumors