DECEMBER 4: Young is inactive for Sunday's divisional battle with the Giants, but ESPN's Chris Mortensen reports (via Twitter) that the Commanders plan to have the 2020 Defensive Rookie of the Year back on the field when they meet up with Big Blue again in Week 15 (after their Week 14 bye).
NOVEMBER 27: Washington's defensive line will have to wait at least another week to be 100% as defensive end Chase Young's 2022 debut has been pushed at least another week, according to Adam Schefter of ESPN. This will be the Commanders' 20th-straight game without the former second-overall pick.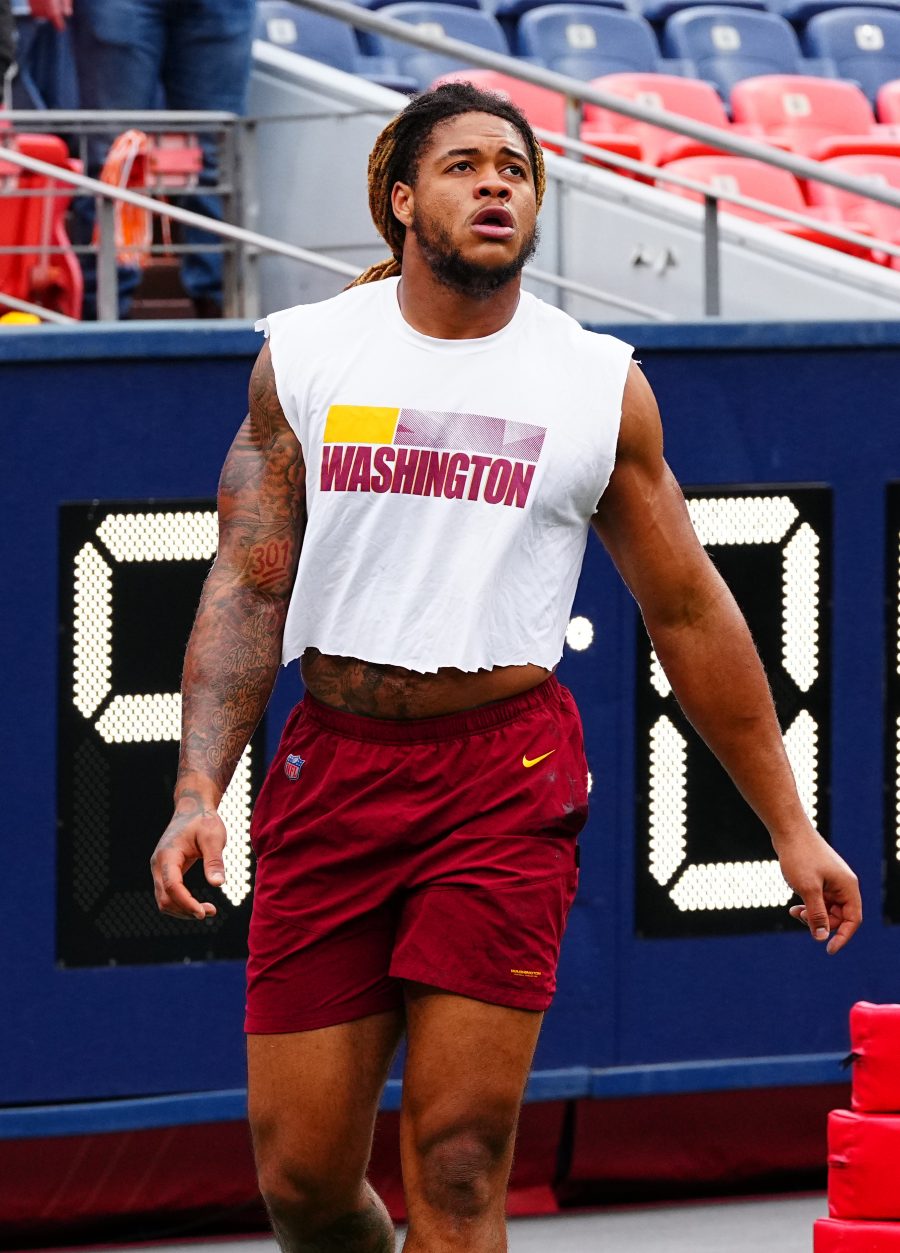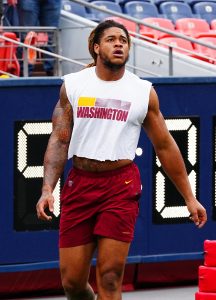 It has taken a full calendar year for Young to work his way back from the ACL tear that ended his sophomore season. He's been slowly but surely making progress, leading the Commanders to activate him from the physically unable to perform list earlier this week.
This week had reportedly been the first that Young was looking the way they've wanted him to post-recovery, according to ESPN's John Keim. He likely was on track to make his season debut this week, but it appears an illness will hold him out of play for at least one more week. A few other players reportedly caught the bug lately, but the good news is that it wasn't his physical ability that held him off the field today.
The Commanders pass rush has done perfectly fine without him but adding him back to the starting lineup could give Washington one of the top pass rushing defensive lines in the league. Coming into today's game, defensive tackles Jonathan Allen and Daron Payne led the team with 6.5 sacks apiece. Defensive end Montez Sweat just trailed them with six of his own.
Young's second year wasn't quite as productive as his first, but if he can return to the pass rushing form of his rookie season, when he collected 7.5 sacks, the Washington pass rush will be dangerous. Young also provides production outside of sack totals. He's extremely disruptive with 13.0 tackles for loss and 16 quarterback hits in his young NFL career. He's also a bit of a ball-hawk, knocking down six passes, forcing six fumbles, and recovering three, returning one for a touchdown.
The return of Young if he is 100% will be a huge boost for the Commanders as they continue fighting to keep up with the rest of the NFC East. Unfortunately, he'll have to wait at least one more week.