The Buccaneers entered today as one of a few teams still needing to get their entire rookie classes on the books in time for training camp. Per a club announcement, they have taken care of that today, signing tight end Cade Otton to his first NFL contract.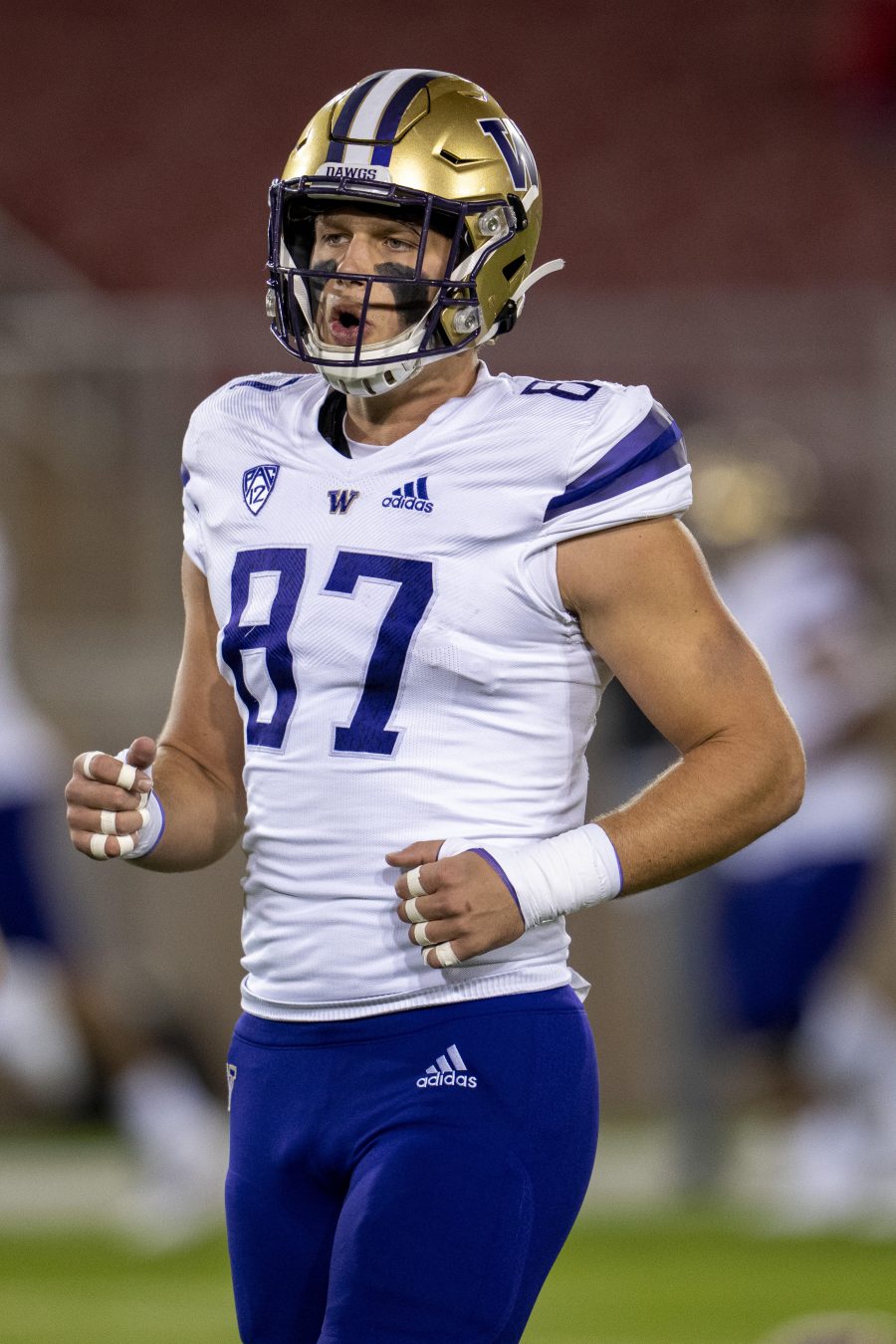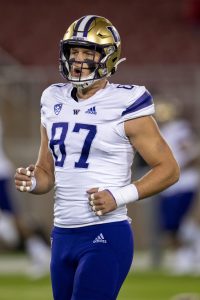 The six-foot-five, 247-pounder was a significant part of the University of Washington's offense during his four years with the Huskies. His most productive campaign came in 2019, when made 32 catches for 344 yards and a pair of touchdowns. The following season, he was named First-Team All-Pac 12, helping to put him on the draft radar for this spring. Tampa made him the first pick of the fourth round, a selection they added via their trade down from No. 27 to No. 33.
The TE room looks much different now in Tampa Bay than it did at the end of last season, of course. O.J. Howard departed in free agency, leaving room for an addition in the draft. Then, in June, Rob Gronkowski announced his retirement – a decision which, despite plenty of speculation to the contrary, he insists will remain final this time around.
That leaves Otton (as well as sixth-rounder Ko Kieft) to compete with eight-year veteran Cameron Brate and recent free agent signing Kyle Rudolph for snaps at the position. The absence of Gronkowski will be felt by Tom Brady and Co. moving forward, but Otton will have the opportunity to carve out a long-term role for himself with Rudolph on a one-year deal and Brate only under contract through 2023.
With Otton's deal now official, here is the final look at the Buccaneers' 2022 class:
Round 2: No. 33 (from Jaguars) Logan Hall, DL (Houston) (signed)
Round 2: No. 57 (from Bills) Luke Goedeke, OL (Central Michigan) (signed)
Round 3: No. 91 Rachaad White, RB (Arizona State) (signed)
Round 4: No. 106 (from Jaguars) Cade Otton, TE (Washington)
Round 4: No. 133 Jake Camarda, P (Georgia) (signed)
Round 5: No. 157 (from Vikings through Jaguars): Zyon McCollum, CB (Sam Houston State) (signed)
Round 6: No. 218 (from Rams) Ko Kieft, TE (Minnesota) (signed)
Round 7: No. 248 Andre Anthony, DE (LSU) (signed)