Arden Key has parlayed a one-year, prove-it deal into a multiyear contract. The defensive lineman is signing with the Titans, according to NFL Network's Mike Garafolo (via Twitter).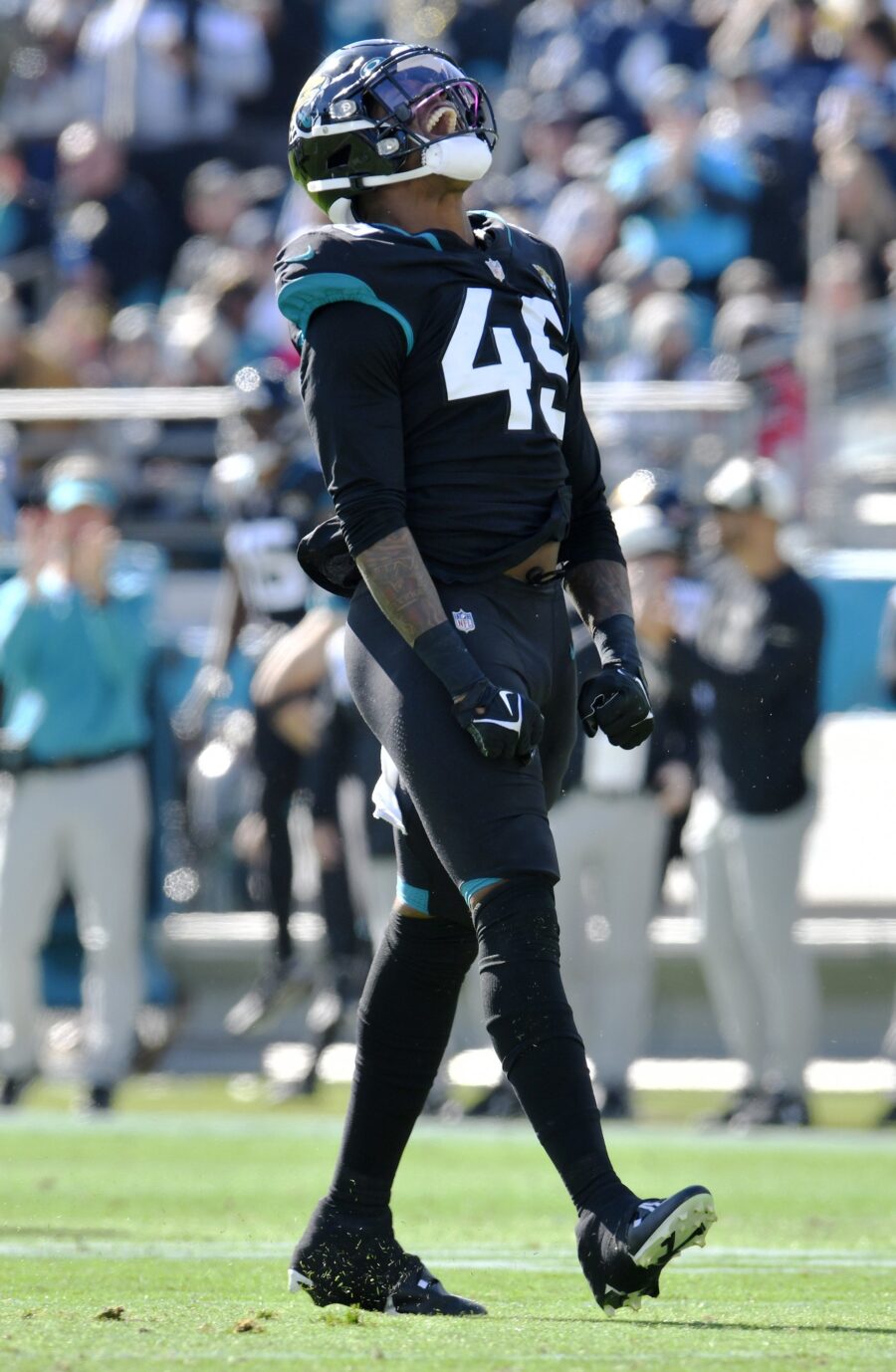 Key is inking a three-year deal worth $21MM, per Garafolo. The contract has the potential to hit $24MM in value and includes $13MM in guaranteed money.
The former third-round pick showed hints of his talent during his time with the Raiders, but he truly showed his stuff with the 49ers in 2021. Key got into all 17 games that season, finishing with 6.5 sacks and 17 QB hits. Considering his limited track record, Key was only able to get a one-year deal from the Jaguars last offseason.
He continued building off that 2021 campaign. In 17 games (three starts) with Jacksonville this past year, Key compiled a career-high 27 tackles to go along with 4.5 sacks, five tackles for loss, and 15 QB hits. He finished the campaign as Pro Football Focus' 28th edge defender (among 119 qualifying players), the second-straight season he's finished as a top-40 edge.
In Tennessee, Key will be expected to provide some pass-rushing prowess on the defensive line. New Titans GM Ran Carthon was the 49ers' director of pro personnel when Key had his breakout season, so he's certainly familiar with the player's potential.