The Lions could be without their leading rusher which would force them to turn the reins over to their rookie for a period if running back David Montgomery's comments today are accurate. After Montgomery was carted off the sideline to the locker room in today's overtime loss to the Seahawks, he told the media that it may take him "a couple weeks" to heal, as reported by Dave Birkett of the Detroit Free Press.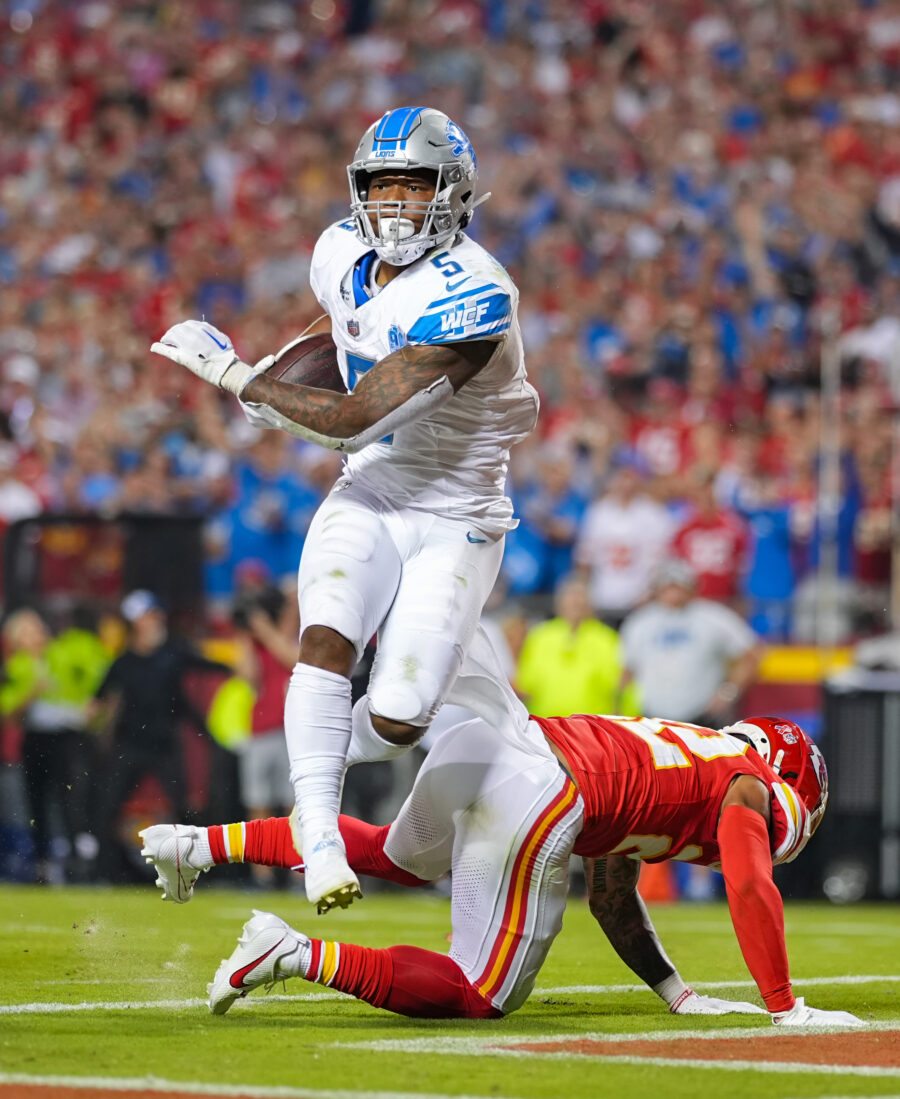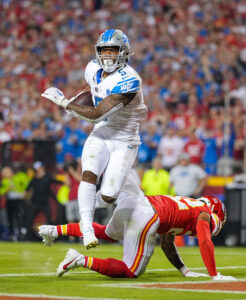 Montgomery hobbled off the field with the help of the team's training staff after sustaining a thigh bruise in the second half of today's game. He eventually had to be taken to the locker room on a cart for further inspection.
Thigh bruises can be tricky for running backs but typically will only cost a rusher a week or so. Last year saw Cowboys running back Tony Pollard miss a game late in the season on a short week due to a thigh bruise. There's a chance that Montgomery's comments could mean that he can still play but that he will still be hampered by the injury for a couple more weeks. Based on the level of discomfort displayed by Montgomery today, though, he may be hampered quite a bit for a week or more.
If Montgomery isn't able to play through the injury, Detroit will obviously turn to the first-round rookie out of Alabama, Jahmyr Gibbs. Gibbs has so far been outgained by Montgomery 141 rushing yards to 59 on 14 carries to the veteran's 37. Gibbs has had a much larger role in the passing game, though, with nine catches for 57 yards on 11 targets versus Montgomery, who has caught his only target for a seven-yard catch.
Montgomery has been heavily favored in terms of use early in the year, and many in Detroit have been excited and eager to see what Gibbs can offer in a larger role. This may be the door that cracks open, allowing Gibbs to take the reins of the offense and not let go. Montgomery has been a lead back throughout his NFL career in Chicago, never recording fewer than 200 carries in a season, but if Gibbs can shine in relief of Montgomery, we could see the veteran take a backseat for the first time in his career.
Any absence by Montgomery will also mean a few more opportunities for third-stringer Craig Reynolds, who received his first three carries of the season today after Montgomery's departure. Even if Montgomery's return sees him coming back in a backup role, the Lions will be hoping to see him back soon to help keep the legs of their rookie rusher fresh.