Decisions to use No. 12 and No. 18 overall picks on a running back (Jahmyr Gibbs) and an off-ball linebacker (Jack Campbell) brought some scrutiny for the Lions. Another organizational plan would have generated more attention during Round 1.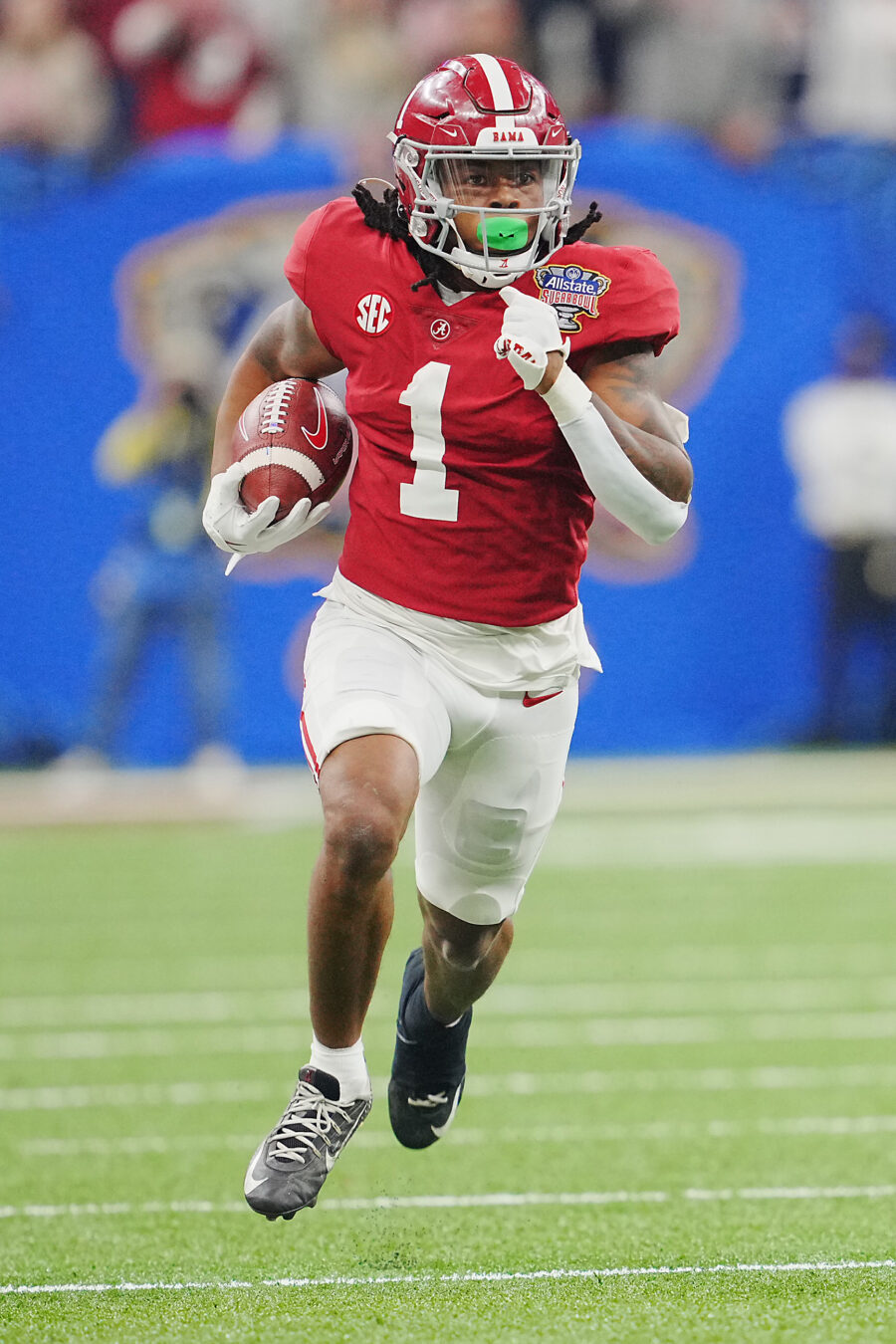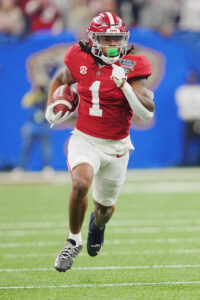 The Lions were prepared to pounce on Devon Witherspoon if the Seahawks went in another direction, with Albert Breer of SI.com indicating the Lions regarded the Illinois cornerback as a clean prospect. But the Seahawks deviated from their past at the corner position and chose Witherspoon at No. 5, leaving the Lions in a bind.
That predicament stemmed from the team placing a much higher-than-expected value on Gibbs. After the Seahawks drafted Witherspoon, GM Brad Holmes spoke with Dan Campbell about pivoting to Gibbs at 6. While Breer adds the Lions' initial plan was not to draft the Alabama dual threat that high, they were prepared to do so until the Cardinals called about their trade offer to secure Paris Johnson. That move to No. 12 allowed the Lions to pick up draft capital, avoiding a wildly unexpected scenario in which Gibbs went off the board before Bijan Robinson.
Teams' interest in Gibbs became known during draft week, when reports circulated about some clubs rating former Crimson Tide contributor in the same realm as Robinson. Gibbs topped 440 receiving yards in each of the past two years, and the Lions are prepared to use thee rookie as a multipurpose back to complement David Montgomery. Holmes has acknowledged the positional value-based criticism that has come with selecting a running back 12th overall, and the Lions had the option of drafting Jalen Carter or Tyree Wilson at No. 6. Taking Gibbs over those two pass rushers would have doubled as one of the more fascinating moves in recent draft history, but the Lions added No. 34 and No. 168 to move down six spots.
Detroit did not bring Witherspoon in for a visit, and neither Campbell nor Holmes trekked to Champaign for his pro day. The Seahawks had never drafted a corner higher than 90th (Shaquill Griffin) under the John Schneider–Pete Carroll regime, but Witherspoon will team with Tariq Woolen in Seattle. Witherspoon remaining on the board at 5 helped the Seahawks resist a trade-down urge. The Lions have made a few significant additions to their secondary this offseason, signing Cameron Sutton, C.J. Gardner-Johnson and Emmanuel Moseley. After the Seahawks chose Witherspoon, the Lions added Alabama DB Brian Branch in Round 2.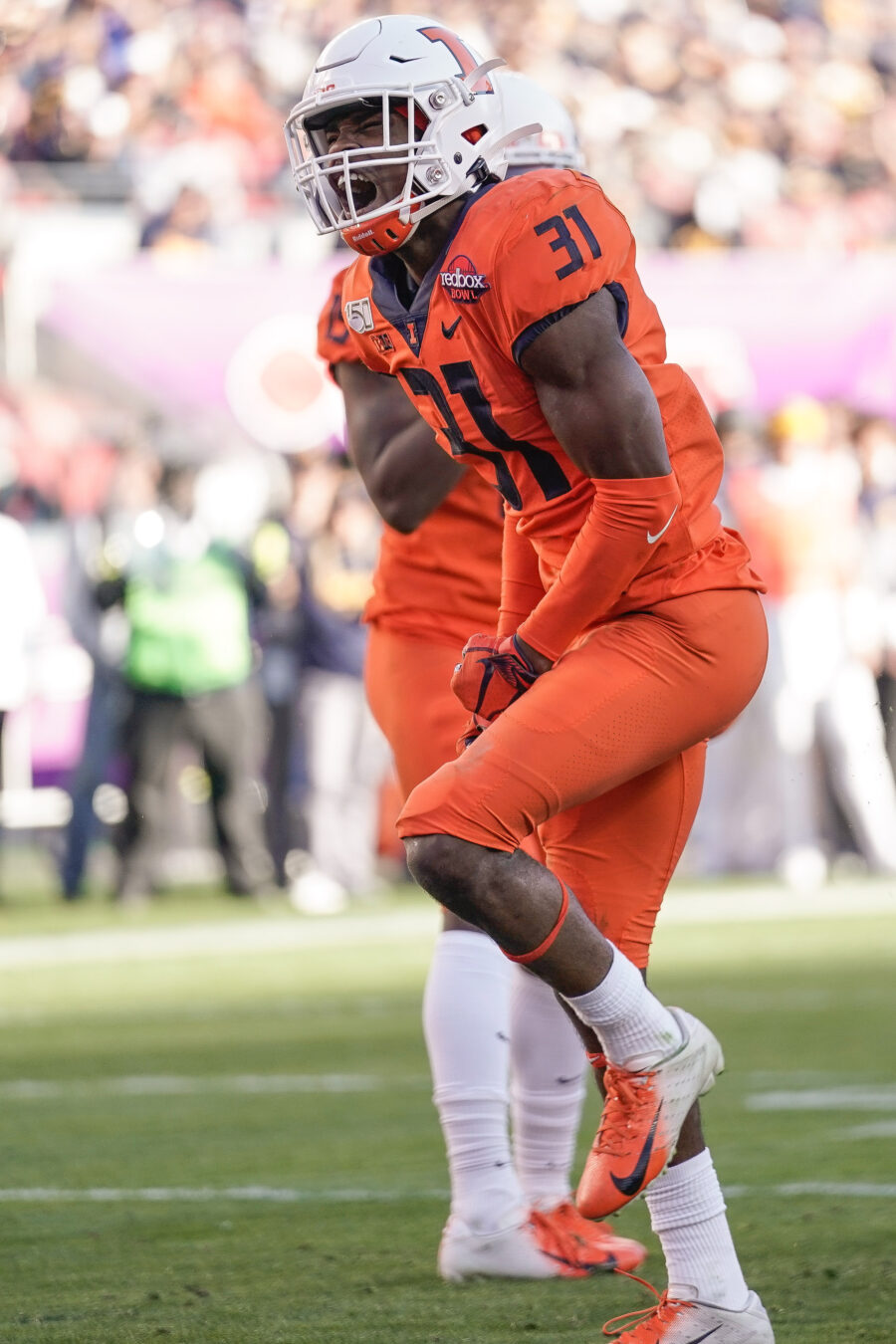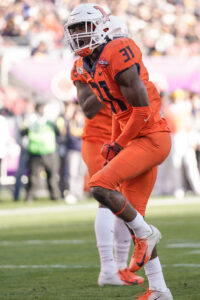 The team initially wanted to draft either Witherspoon or Will Anderson Jr. at No. 6, per Breer, and trade up from No. 18 for Gibbs. Trading out of No. 6 obviously reflected Lions hesitancy regarding Carter and the team placing a value gap between Anderson and Wilson. The Lions moving to 12 also kept them in front of two teams they heard were Gibbs fans — the Patriots (No. 14) and Jets (No. 15). A scouting trip to last season's Alabama-Texas game alerted Holmes to Gibbs, and he will replace D'Andre Swift in the Motor City.
The Gibbs pick prompted the Eagles to act quickly. They swapped seventh-round picks with the Lions sent the NFC North franchise a 2025 fourth for Swift, who joins Rashaad Penny as Philly offseason backfield additions. Holmes and Eagles GM Howie Roseman discussed the Swift trade for "a few days."
"It's my job to keep laser-focused on the present but probably even more importantly, keep laser-focused on the future," Holmes said, via the Detroit Free Press' Dave Birkett. "And that's what went into a lot of the decisions with having to make the trade with D'Andre Swift to Philly. He was in the last year of his contract and if I go back to last year, I felt really good about us being able to bring back Jamaal Williams. I felt confident as the season ended. I felt good with our conversations with his camp, and it didn't happen. So you have to just be prepared for all those things."
Williams did not speak highly of the Lions' offer; last season's rushing touchdowns leader is now with the Saints on a three-year, $12MM deal. Montgomery signed a three-year, $18MM pact with the Lions. He and Gibbs now comprise Detroit's backfield, with the latter on a first-round contract that could have checked in at a higher draft slot.
Follow @PFRumors