While the past two weeks have brought one of the more notable stretches of positive Jets publicity in recent NFL history, their Aaron Rodgers-driven momentum has experienced a speedbump. The pick-swap component of the Rodgers trade is widely believed to have cost the Jets the offensive lineman they coveted.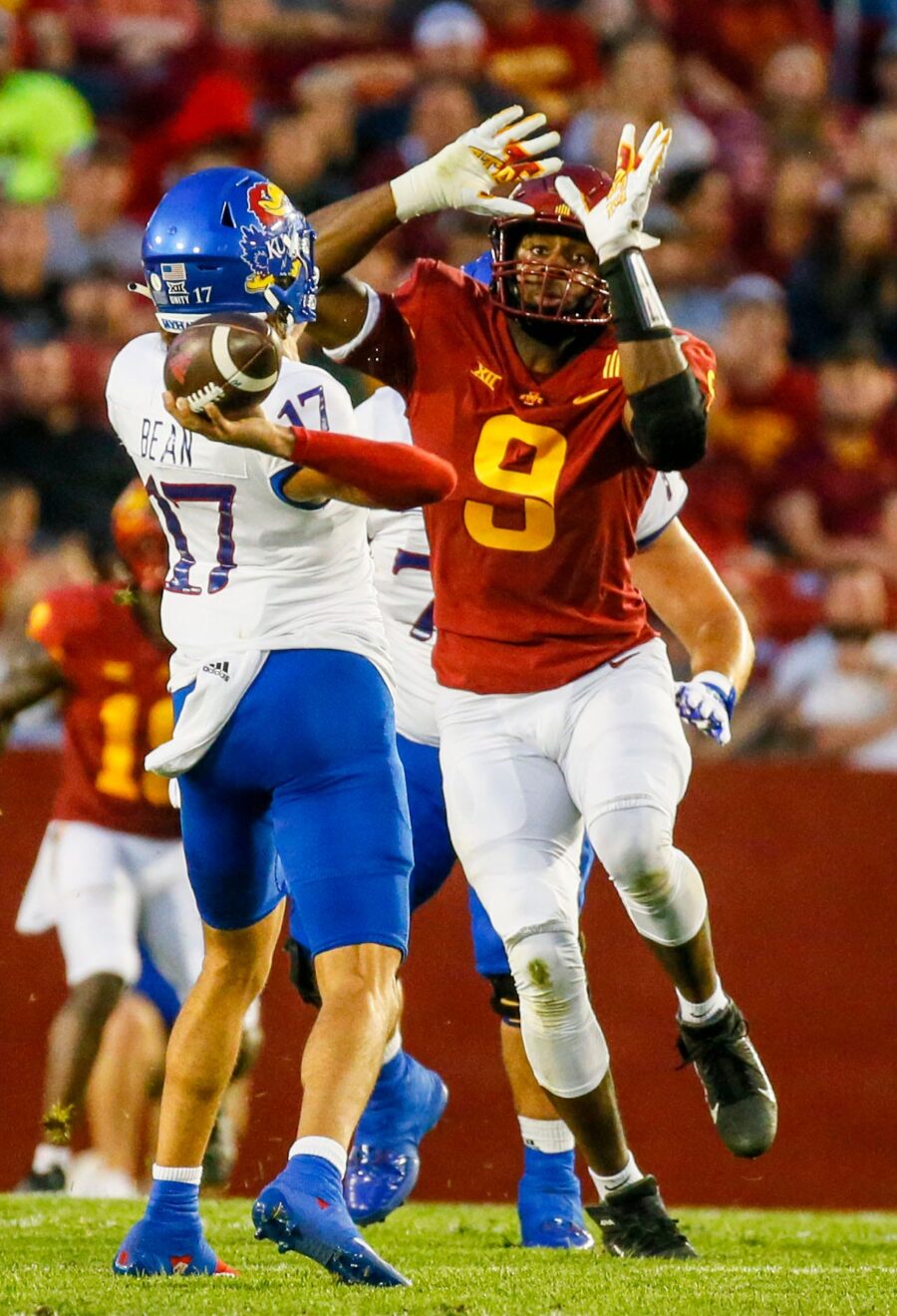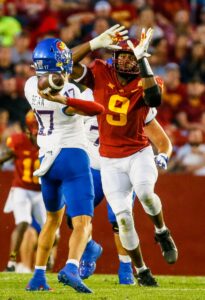 Robert Saleh attempted to provide a counterstrike against the notion the Steelers' three-spot trade-up — for Georgia tackle Broderick Jones — cost the Jets their preferred pick. Part of the Rodgers trade involved the Jets swapping first-round picks with the Packers, dropping from No. 13 to No. 15, and the Steelers' trade-up maneuver ensured the draft's top tackles were gone by the time the Jets' pick arrived. Gang Green took edge rusher Will McDonald at No. 15.
"The difference between 13 and 15 and the way everything shook out made no difference to us," Saleh said during an appearance on the Rich Eisen Show (video link). … We're always going to take the best player available when it presents itself. I think what surprised everybody is that you could make an argument the best available wasn't a need. It doesn't change what you do, but for the last two years, everybody we drafted seemed to be a need."
The Jets added McDonald to an edge group that includes Carl Lawson, 2022 first-round pick Jermaine Johnson and versatile veteran John Franklin-Myers. Lawson's contract expires after this season, potentially positioning the Jets to use Johnson and McDonald as their longer-term edge starters. For 2023, however, McDonald may not be a starter.
Pittsburgh did view New York as eyeing Jones at No. 15, and GM Omar Khan said the team was leery about other teams moving ahead of its No. 17 draft slot for Jones. Assistant Steelers GM Andy Weidl worked with Jets GM Joe Douglas with the Ravens and Eagles, and Khan mentioned pro personnel director Sheldon White's contributions when it came time for Steelers brass to determine which teams were threats for Jones.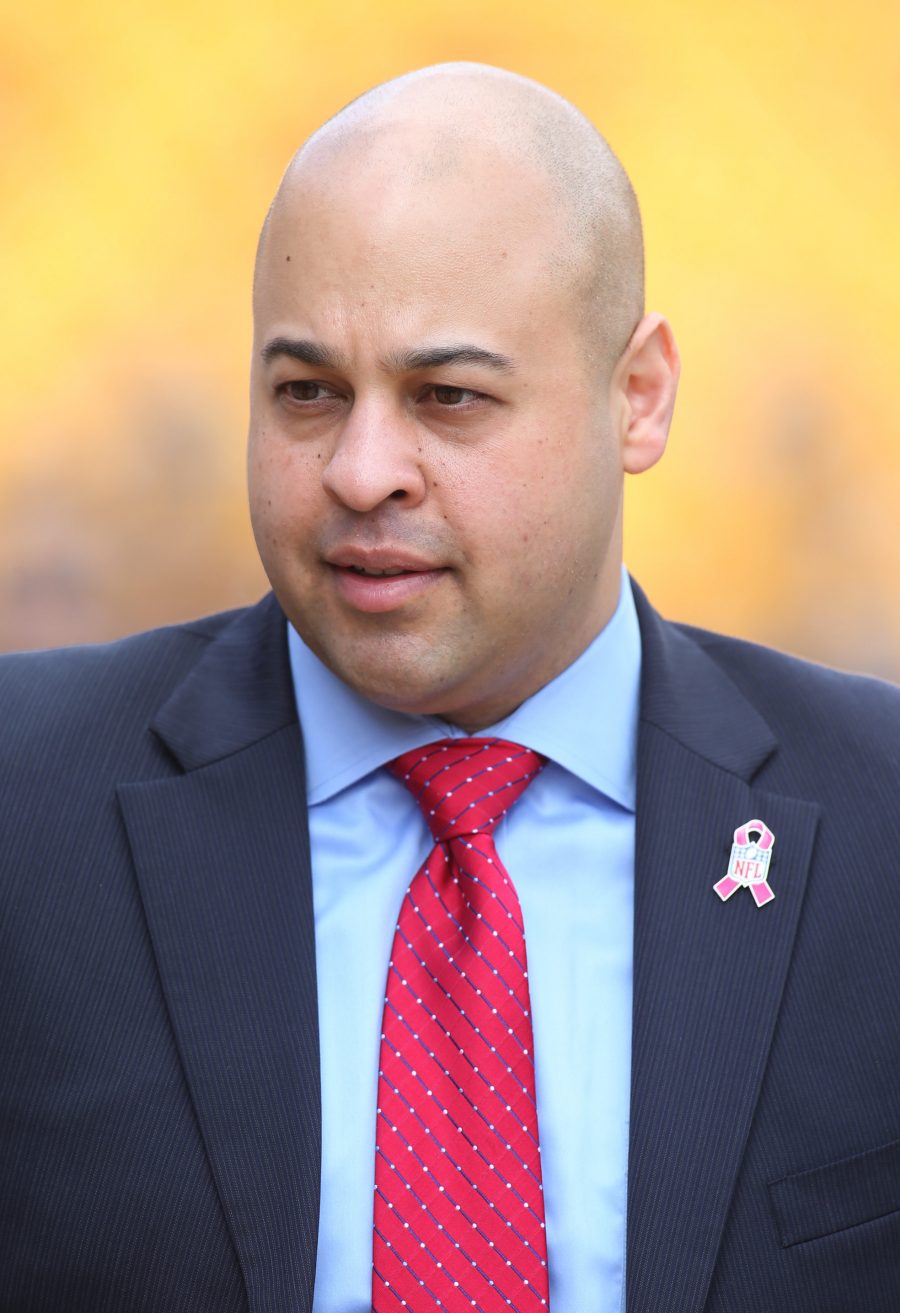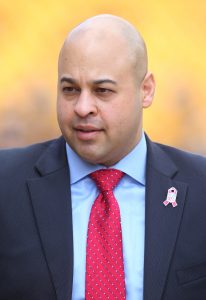 "No, no inside information, but we have Sheldon White, who's our director of pro, does a really good job of preparing us leading into the draft as to what every team-specific needs are and what he believes their priorities are," Khan said, via Pro Football Talk's Mike Florio. "And it wasn't just the Jets, but there were teams behind us that we had the same concern that they might come up and had a need for an offensive tackle that might come up and trade up to get Broderick.
"Again, when the opportunity was there, we just didn't want to take the chance of waiting to see if he was there or not. But we had no inside info that's who the Jets were gonna take. It's just a hunch."
It required only a fourth-round pick for the Steelers to move up three spots, via the Patriots, in Round 1. It took the Eagles a fourth to move up one spot in the first round (for Jalen Carter), and the Bills a fourth to climb two positions (for Dalton Kincaid). Some have labeled the Patriots as being eager to allow a team to leapfrog the Jets for Jones — who received high marks from Gang Green during his "30" visit. Khan said he did not discuss the Jets component during trade talks with the Patriots.
The Steelers, who had made just one first-round trade-up (for Devin Bush, in 2019) over the past 15 drafts, added Jones to likely replace two-year starter Dan Moore at left tackle. Georgia's 2022 left-side starter, via The Athletic's Mike DeFabo, is more likely to supplant Moore than right tackle Chukwuma Okorafor, who may be a better bet to remain a starter once Jones is up to speed (subscription required). Pro Football Focus rated Moore and Okorafor outside the top 50 at tackle last season. Okorafor has operated as Pittsburgh's starting right tackle for the past three seasons.
Follow @PFRumors