After several weeks of negotiations, the Jets and Packers agreed to a deal Monday. Aaron Rodgers is heading to the Big Apple for a picks package that includes first-rounders changing hands, ESPN.com's Adam Schefter reports (on Twitter).
Fifteen years after it took only a conditional third-rounder for the Jets to land Brett Favre, the latest future Hall of Fame Packers QB fetched the NFC North franchise a much bigger haul. Here are the trade terms:
Packers receive:
2023 first-round pick (No. 13 overall)
2023 second-round pick (No. 42)
2023 sixth-rounder (No. 207)
2024 conditional second-round pick, which can become a first if Rodgers plays 65% of the Jets' offensive plays this season
Jets receive:
Rodgers
2023 first-round pick (No. 15)
2023 fifth-round pick (No. 170)
As part of this trade agreement, NFL.com's Tom Pelissero reports (via Twitter) Rodgers is expected to sign a revised contract to help the Packers' cap. As it stands now, a trade would tag the Pack with $40.3MM in dead money. The adjusted contract is expected to keep the trade from becoming official for a bit, and Brian Gutekunst said (via The Athletic's Matt Schneidman) the deal is not yet final and that he has not yet spoken with Rodgers. But with the terms agreed to, this weeks-long process is near the goal line. The sixth-year Packers GM said the expectation is this will be official before the draft, Ian Rapoport of NFL.com tweets.
As it stands now, the Jets will owe Rodgers a $58.3MM bonus this year. It is not known how a restructure would affect the Jets' cap, but as of now, Rodgers would be set to count barely $15MM on the AFC East team's 2023 payroll.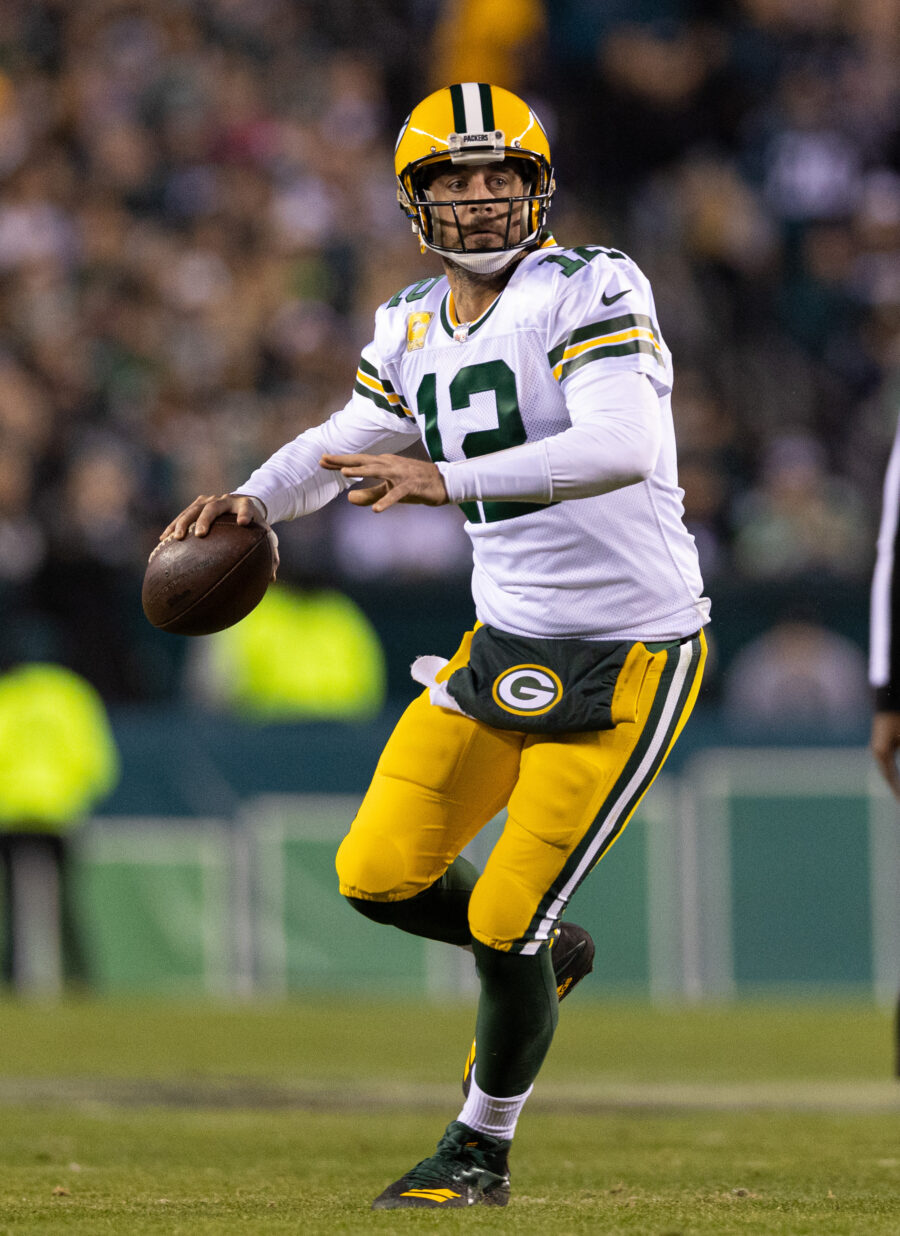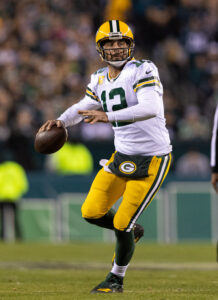 This represents an interesting trade package for the Packers, as the deal does not contain any protection for the Jets if Rodgers retires after this season. At the very least, Green Bay will receive two additional second-rounders for Rodgers. The Canton-bound QB has played at least 65% of the Packers' offensive snaps in all but two of his 15 seasons as a starter (excepting 2013 and 2017). That points to the Packers receiving the Jets' 2024 first-rounder. Although Gutekunst said recently it would not require a first-round pick for the Packers to unload Rodgers, it looks more likely than not this deal will lead to a future first coming back to the Pack.
Rodgers met with the Jets in early March and expressed interest in joining the team soon after. The Jets also met with Derek Carr, but the Saints came in with a big offer to ramp up the pressure on Gang Green to come away with the four-time MVP. Rodgers' current contract — a $50.3MM-per-year deal agreed to in March 2022 — runs through 2025.
While Rodgers said years ago he would love to play into his 40s, the legendary passer has flirted with retirement for a bit now. It should not be considered a lock Rodgers plays more than one season with the Jets; he said he was 90% retired going into his much-discussed darkness retreat. Favre retirement No. 2 occurred after one Jets season; an even brighter spotlight figures to be on the 2023 Jets as a result of the trade for Favre's successor.
Shortly after signing Mecole Hardman, the Jets dealt Elijah Moore to the Browns. Armed with two second-rounders, the Jets used the first of those in this trade. They will enter this draft with a pick two spots down in Round 1, but ahead of this pivotal Rodgers-led season, Gang Green still has first- and second-round picks with which to bolster their roster.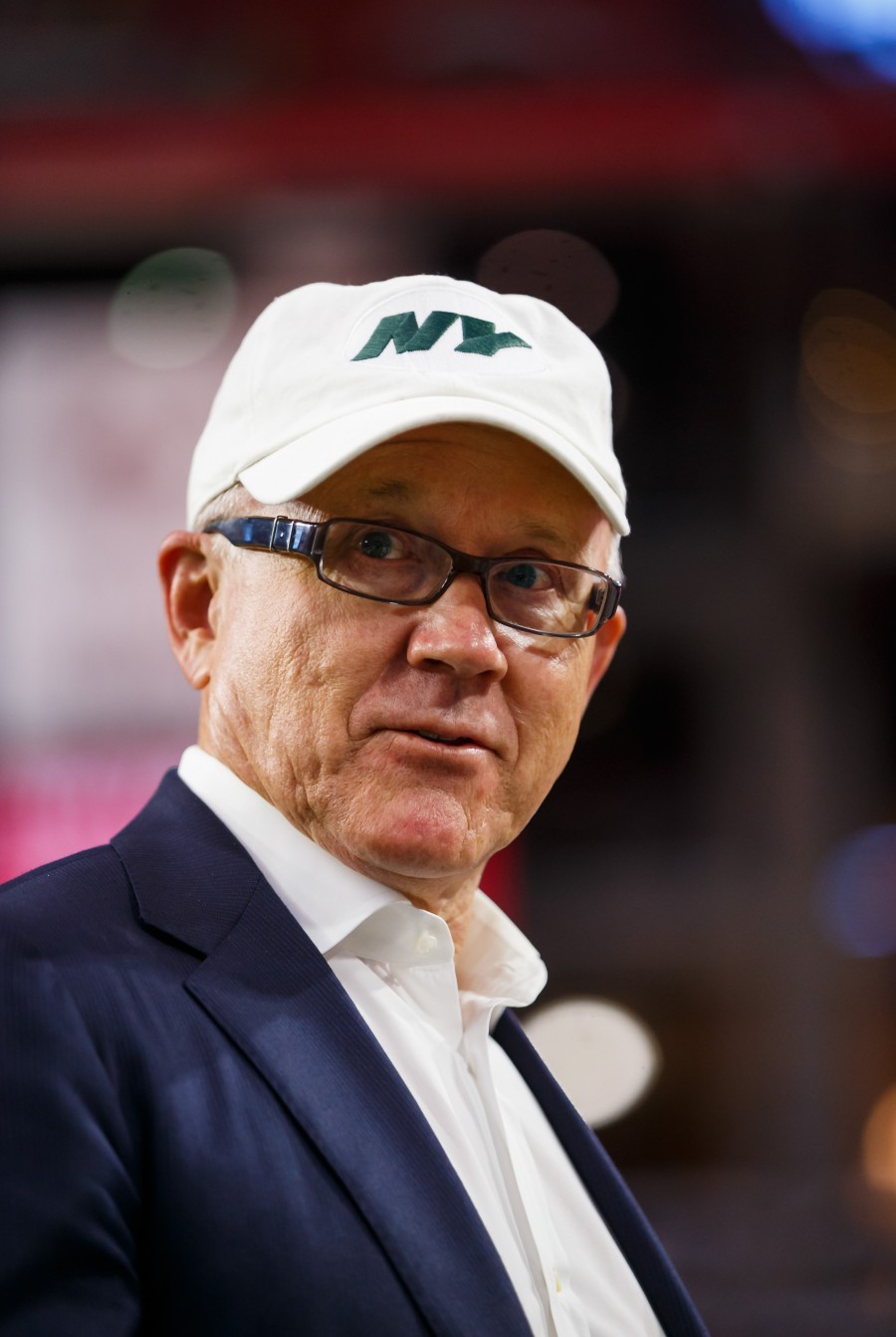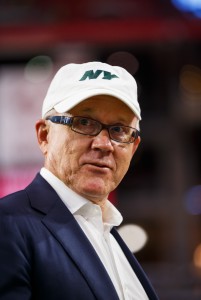 Although rumors about this latest Jets-Packers QB blockbuster not being done by the draft circulated, this will cut the cord ahead of the team's first offseason with Jordan Love in the starter's spot. Talks intensified late last week, per Schefter and ESPN's Rich Cimini, and continued into the weekend. It is safe to say the Jets will top their 2022 total of primetime games (one) this season. While the Packers' number figures to dip, Love's effort to follow one of the game's all-time greats will certainly generate considerable attention as well.
In January, Gutekunst deferred to Rodgers' four MVPs when asked if the longtime starter or Love gave the 2023 team a better chance to win. Rodgers expected to be welcomed back to Green Bay, but as the offseason progressed, this relationship — which produced a 2021 fracture that included a Rodgers trade request — encountered more turbulence. After the Packers traded up for Love in 2020, Rodgers said the prospect of him finishing his career with the Packers no longer appeared certain. The Love pick did precede back-to-back MVPs — both seasons featuring new Jets OC Nathaniel Hackett in a non-play-calling OC role — and Rodgers deciding he wanted to play the 2022 season in Green Bay. But after a disappointing season, trade winds blew again.
Rodgers, 39, is coming off a down year. He finished 26th in QBR and saw his counting stats dip across the board. But the veteran passer was playing through injuries. A broken thumb and a rib malady affected Rodgers, who was also playing without Davante Adams and Marquez Valdes-Scantling. While second-round pick Christian Watson showed late-season promise, a Watson-Romeo Doubs–Allen Lazard troika represented a considerable step down from Rodgers' previous receiving corps. This led to the Packers falling from back-to-back No. 1 seeds to 8-9 and out of the playoffs, inviting more questions about Rodgers' Wisconsin future.
The Packers have Love tied to only one more year of low-wage salaries, with their latest extended QB transition mostly preventing them from building around the valuable rookie-QB contract, but the team will finally gauge the Utah State alum's viability as a long-term starter. The Packers must decide on Love's fifth-year option — worth $20.27MM — by May 2. Love has thrown 83 career passes. His lone start of consequence — a November 2021 Arrowhead Stadium tilt — did not go well, but the Packers are believed to have seen substantial growth in 2022. That said, the team going from Rodgers to Love invites tremendous risk. After a 6-10 starter debut in 2008, Rodgers — one of the greatest players in franchise history — proved the Packers right. Will Love do the same?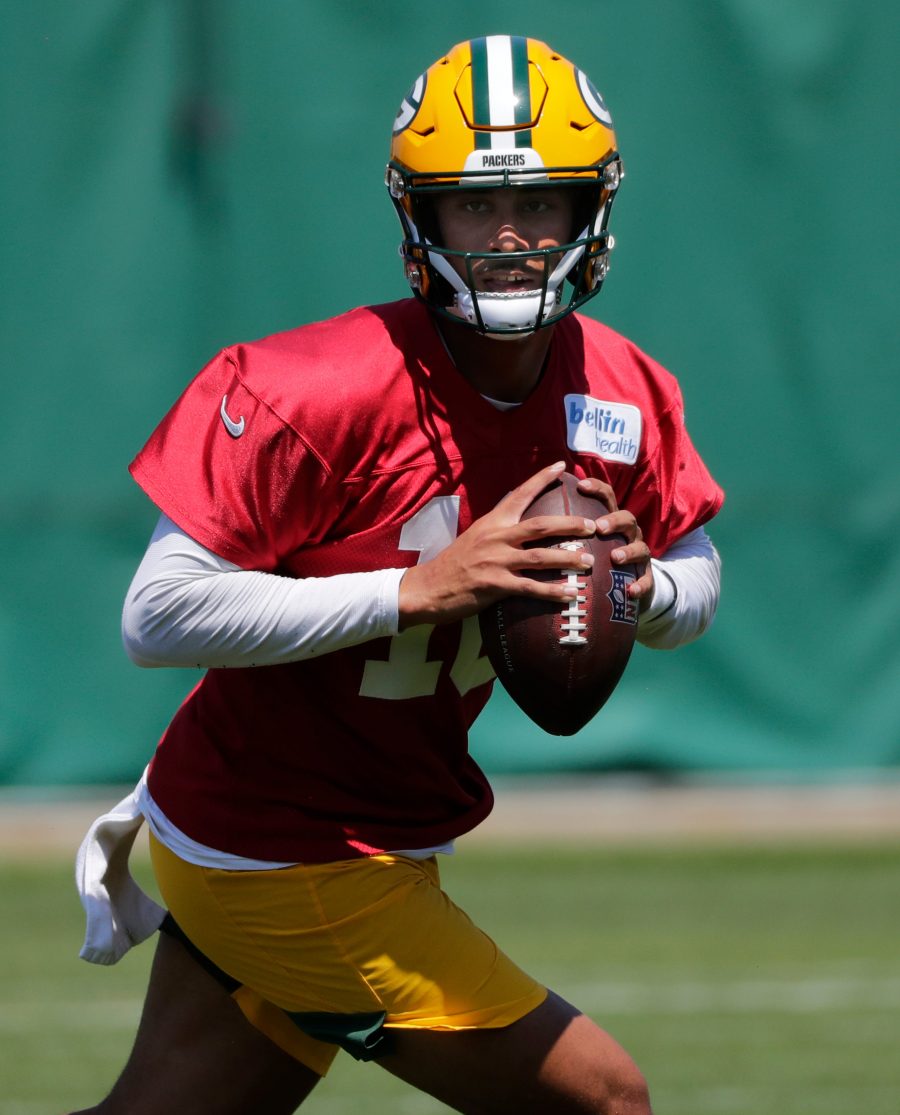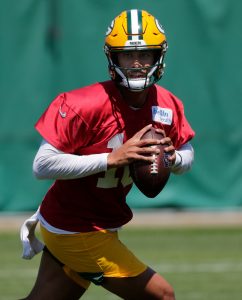 While Love is still an unknown commodity, the Jets had seen enough from Zach Wilson. The former No. 2 overall pick entered his rookie and sophomore NFL seasons unchallenged for the starting role, but after failing to make strides in his second season, Wilson landed on the bench after holding a much-improved Jets defense back. Mike White's injury issues moved Wilson back into the starting lineup late last season, but the BYU product's future as a Jets contributor is very much in doubt. After White left for Miami, Wilson remains in place as a backup, but his future as a Jets starter — this early-career redshirt effort notwithstanding — is probably over. Two years remain on Wilson's rookie contract.
The Wilson-to-Rodgers upgrade will be massive, regardless of the latter's 2023 form. Rodgers is a 10-time Pro Bowler who piloted the Packers to five NFC championship games and a Super Bowl XLV win. The Packers generated steady criticism for not achieving enough with Rodgers under center, but the team largely eschewed free agency during the bulk of Ted Thompson's GM tenure. Gutekunst proved more active, but his 2022 receiver plan constrained the superstar QB.
The Jets have operated aggressively, adding Lazard and Hardman at receiver (and pursuing Odell Beckham Jr.), and trading for safety Chuck Clark. Rodgers has begun recruiting for his new team, making a pitch to Calais Campbell, who ultimately signed with the Falcons. But it should not be expected the Jets are done adding veterans around their biggest QB name in at least 15 years. Like the Buccaneers were with Tom Brady and the Broncos with Peyton Manning, the Jets can safely be classified as "all in" around their QB prize.
They were not on the radar when Rodgers initially asked to be traded. The Broncos loomed as the most likely destination, but while the Packers could have obtained more in a 2021 or 2022 trade with Denver, a Hackett reunion will instead transpire in New York. Denver being unable to land Rodgers led the team to Russell Wilson and Hackett — after a disastrous partnership — becoming the third HC since the 1970 merger to be fired before his first season ended. Hackett will have a fascinating bounce-back opportunity.
After whiffing on Wilson and not hitting on other first-round QBs (Mark Sanchez, Sam Darnold), the Jets committed to finding a veteran and acquired the biggest name available. But this introduces high stakes. The jobs of Robert Saleh and GM Joe Douglas, after the team ended last season on a six-game losing streak, may well be tied to Rodgers' 2023 success. The Jets, however, stand to be a factor in a loaded AFC. This Rodgers-in-New York period promises to be one of the most interesting partnerships in NFL history.
Follow @PFRumors