The Jets are among the Saints and Packers as the most recent teams to conclude the signing of their 2023 draft classes. Early this morning Connor Hughes of SNY, reported that Iowa State first-round defensive end Will McDonald had officially signed his rookie contract, while ESPN's Rich Cimini quickly added that Wisconsin second-round center Joe Tippmann was soon to follow, wrapping up New York's latest rookie class.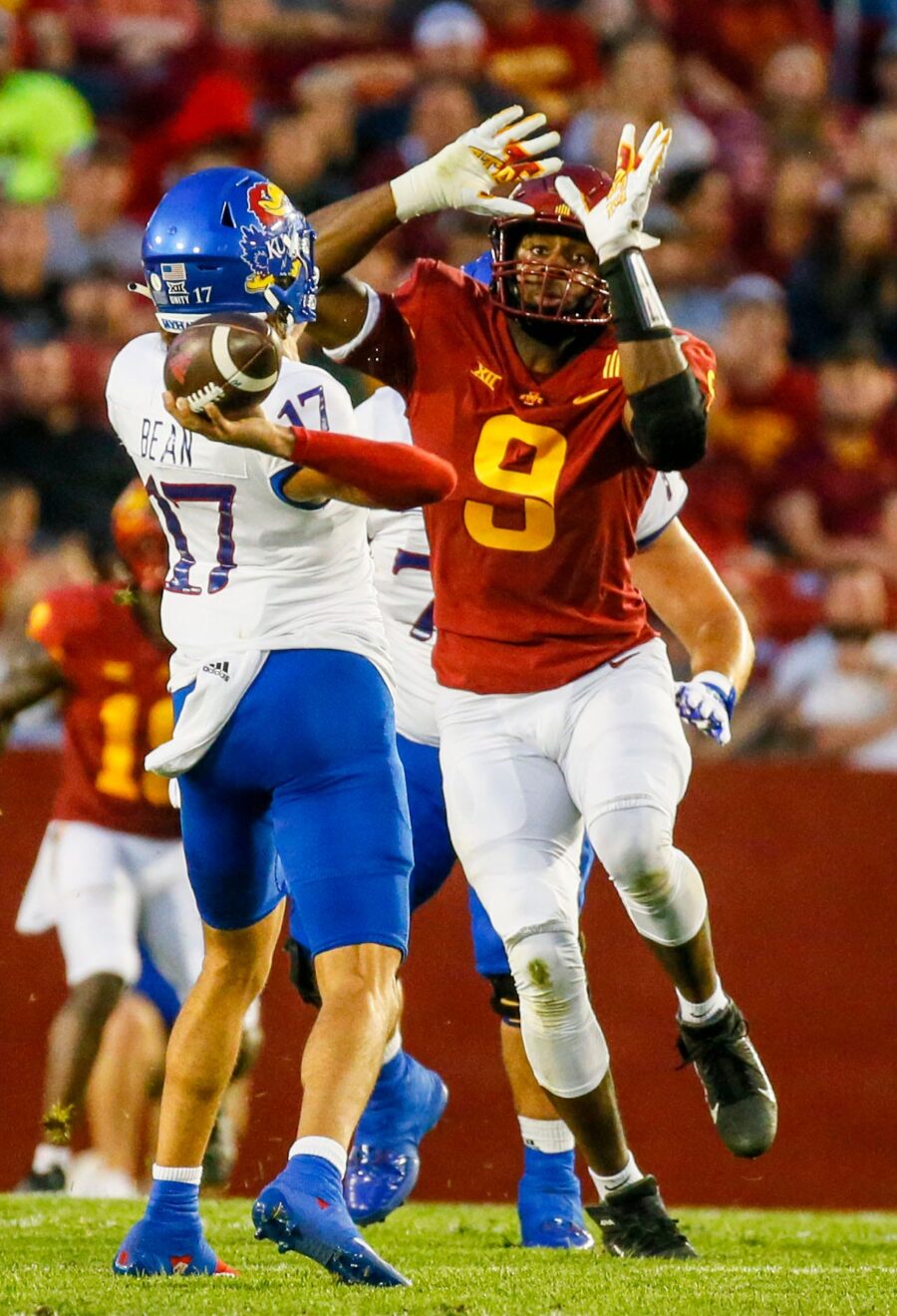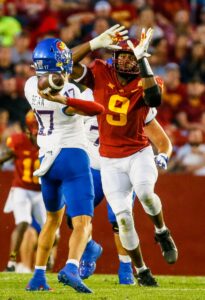 While McDonald's deal underwent the usual scrutiny of a first-round selection, Tippmann was drafted in an area of the draft that has seen some stalls in negotiations. Guarantees authorized for Panthers rookie wide receiver Jonathan Mingo has many rookies selected around similar draft slots pushing for similar contract details.
McDonald left Ames not only as the school's all-time sack record holder but also the holder for the all-time lead in the Big 12, surpassing Von Miller's Texas A&M total of 33.0 sacks by one (coincidentally, the one sack earned in the four games of his redshirted true freshman year won him the record). He earned all those accolades despite the fact that he didn't play football until his junior year of high school. The inexperience tends to show at times. He has all the tools of a strong NFL pass rusher but has yet to put them all together.
McDonald should get plenty of run in a deep rotation of Jets pass rushers. He might not get to start with Carl Lawson and John Franklin-Myers currently penciled in for the first-team defense, but McDonald and last year's first-round pick, Jermaine Johnson, form a dangerous, young pair of backups that could result in an unrelenting barrage for opposing tackles.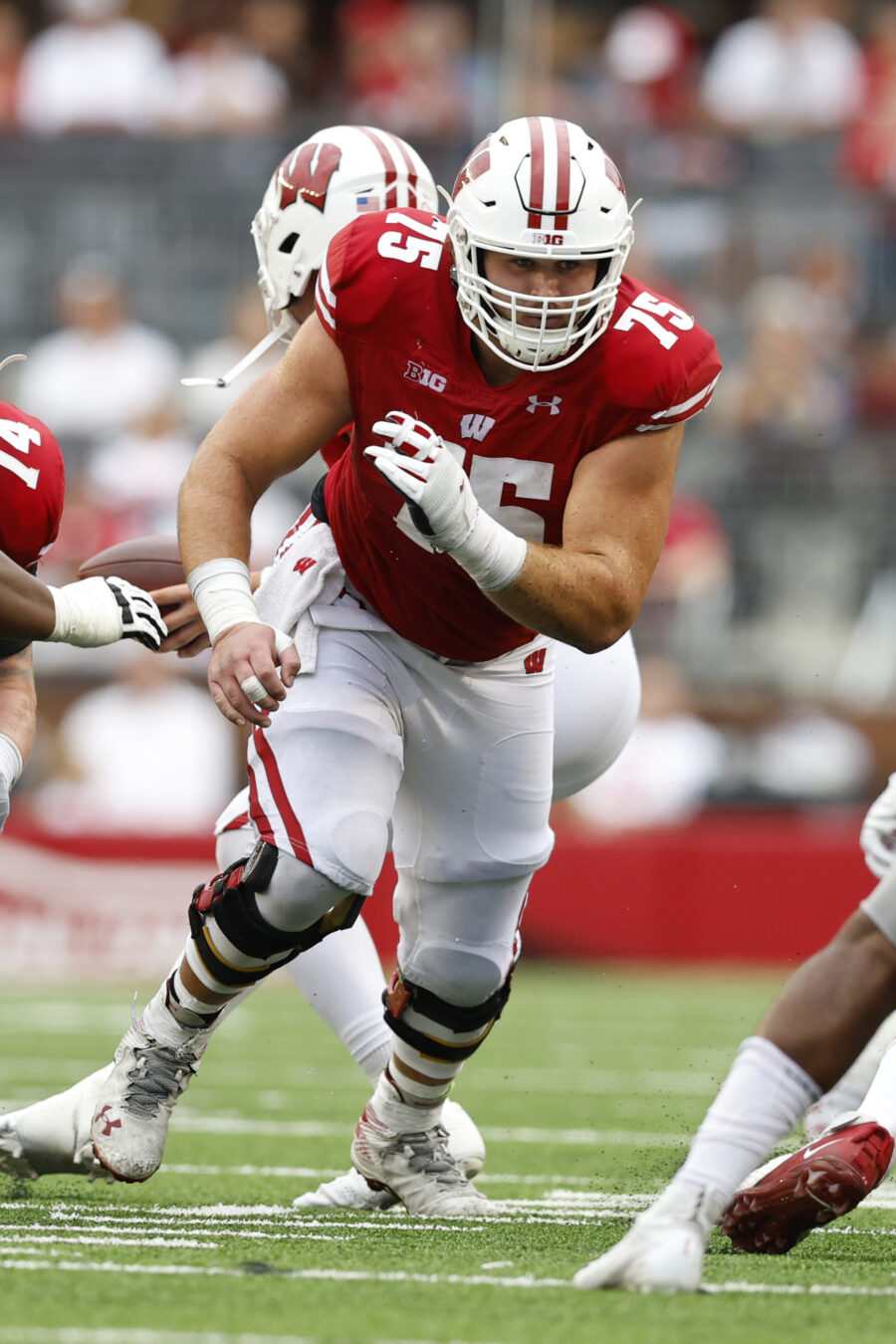 In the second round, New York nabbed the draft's top center prospect in Tippmann. There are two main differences between Tippmann and last year's top-drafted center, Tyler Linderbaum of the Ravens. While Linderbaum (6-foot-2) was marked for being undersized, Tippmann (6-foot-6) is gigantic for what is normal at the position. Linderbaum had the ability to overcome his issues through effort and leverage. Tippmann, too, will need to utilize body position and balance in matchups with defensive tackles, but his quickness and strength off the ball were enough to help him succeed in his two years as a starter for the Badgers at center.
The other difference is that Tippmann may not project as an immediate starter, since Connor McGovern ranked as a top-ten center according to Pro Football Focus (subscription required) last year, but he can certainly push for the job or others around it. While nearly 100 percent of Tippmann's college snaps came at center, he has practiced at guard and tackle. He has the size and intelligence to make the move to another position, if necessary, but he's likely only a starting-caliber player at an interior position, right now. This early, he really only slots in as talented, young depth for the interior line with the potential for more when given the opportunity.
With equal focus on offense and defense, the Jets had a sense of where they wanted to improve and added some good value at each draft slot. Here is New York's 2023 draft class:
Round 1, No. 15 (from Packers): Will McDonald, DE (Iowa State) (signed)
Round 2, No. 43: Joe Tippmann, C (Wisconsin) (signed)
Round 4, No. 120 (from Steelers through Patriots): Carter Warren, OT (Pittsburgh) (signed)
Round 5, No. 143: Israel Abanikanda, RB (Pittsburgh) (signed)
Round 6, No. 184 (from Raiders through Patriots): Zaire Barnes, LB (Western Michigan) (signed)
Round 6, No. 204 (from Cowboys through Raiders): Jarrick Bernard-Converse, CB (LSU) (signed)
Round 7, No. 220 (from Cardinals through Raiders): Zack Kuntz, TE (Old Dominion) (signed)