Although the Jets' draft leaves the door open to the prospect of Mekhi Becton reclaiming a starting role, the team will make the expected move of putting the injury-prone blocker in a contract year. The Jets are passing on Becton's fifth-year option, Dianna Russini of ESPN.com tweets.
Having missed 33 of the Jets' past 34 games, Becton stood little chance at seeing the team exercise his fully guaranteed option for 2024. Of the four tackles chosen from Nos. 4-13 in 2020, Becton is the only one to see his team decline his option. The Giants (Andrew Thomas), Browns (Jedrick Wills) and Buccaneers (Tristan Wirfs) exercised their respective tackles' 2024 options.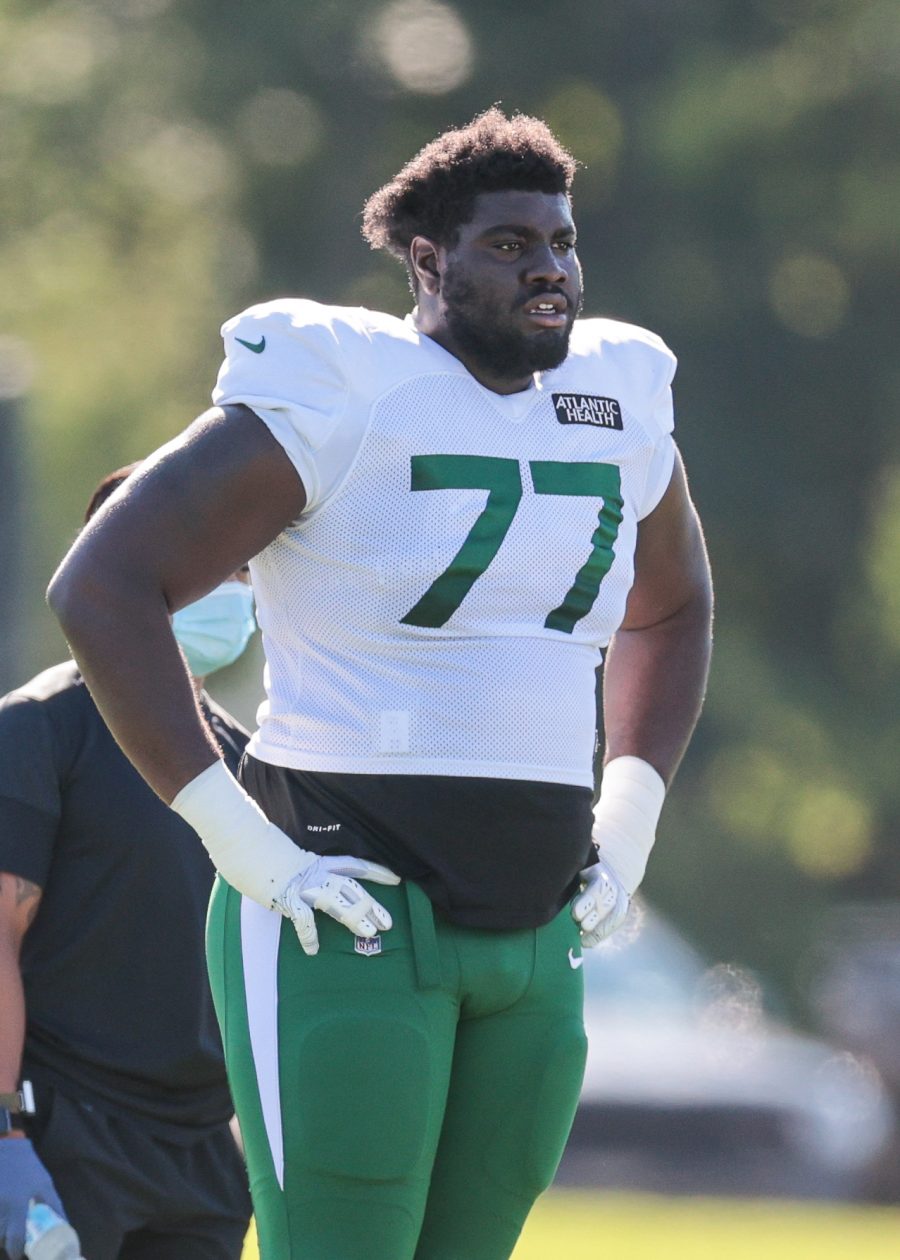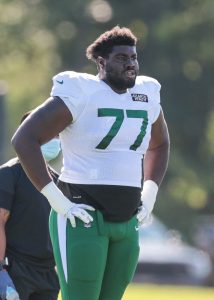 Becton's continued knee trouble qualified him for the lowest rung on the option ladder. For offensive linemen, that number still checks in at $12.57MM. Given the uncertainty surrounding Becton's future, the Jets had long been expected to decline that. But Becton has generated some positive momentum this offseason. He has lost more than 40 pounds, with ESPN.com's Rich Cimini noting the Louisville alum is down to 342. With Aaron Rodgers' arrival shining a spotlight on the Jets, Becton's contract year stands to become more interesting.
Linked to tackles for weeks, the Jets were unable to come away with one of the top four options at the position in Round 1. They then delayed a tackle investment until the fourth round. The team did add veteran Billy Turner — a former Rodgers blocker who has worked with Nathaniel Hackett in Green Bay and Denver — on Monday, but Becton still has a reasonable route to commandeer the team's right tackle spot. He will now officially continue this comeback attempt in a contract year.
It was unreasonable for the Jets to authorize an eight-figure Becton guarantee after his two season-ending knee injuries. Becton went down in Week 1 of the 2021 season, and more weight concerns followed. The Jets then gave George Fant the 2022 left tackle job, relocating Becton to the right side. After holding Becton out of OTAs and minicamp, the Jets saw the former No. 11 overall pick suffer an avulsion fracture early during training camp. That knee issue knocked Becton out for all of last season. This led to the Brown pickup, but the Jets saw the late-summer addition join Fant and Max Mitchell in being sidelined for part of last season.
This year, Brown is coming off surgery and Mitchell is attempting to move past a blood-clot issue that ended his rookie year. The Jets signed Turner and re-signed 2022 emergency option Cedric Ogbuehi, but they did not draft a tackle until Round 4 (Carter Warren). Becton being below his rookie-year playing weight does, however, offer some intrigue about his upcoming contract year. Becton played well as a rookie, albeit with some conditioning issues limiting him at points, but has been unable to recapture that form.
While the Jets will again hold the fourth-year blocker out until training camp, Becton has another chance to bounce back before a potential free agency bid. The Jets have exclusive negotiating rights with Becton until next year's legal tampering period.
Follow @PFRumors