After his agent declared no visits to teams without a top-10 pick would take place, Jalen Carter is wrapping up his run of meetings with teams in that range. The last stop: the Falcons, per ESPN.com's Adam Schefter (on Twitter).
Carter visited the Lions (No. 6) on Monday, Schefter adds (on Twitter), and has met with the Seahawks (No. 5), Bears (No. 9) and Eagles (No. 10). A report last week indicated Carter had not yet visited the Raiders (No. 7), but Schefter notes the oft-discussed defensive tackle did make a trip to Las Vegas for that previously reported meeting. Carter will close out his pre-draft itinerary with the Falcons meeting today.
[RELATED: Falcons Taking "Serious Look" At QB Prospects?]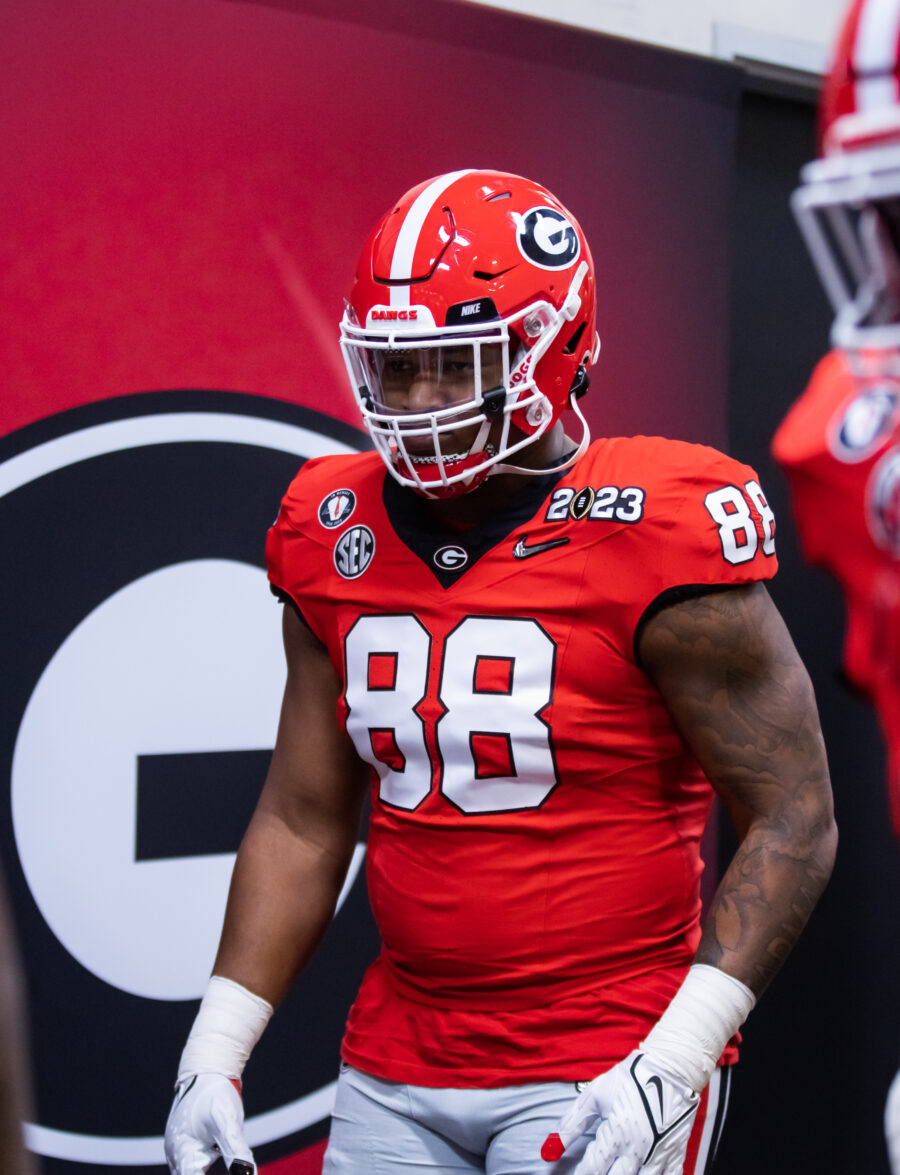 Seeing as teams use their "30" visits to look into players with injury pasts or off-field concerns, Carter has been a popular player on the interview circuit. An arrest warrant emerged in connection with the car accident that killed two members of the Georgia football program, breaking up Carter's Combine. Carter has since reached a plea agreement and will not serve jail time for his alleged role in the January accident, but teams understandably want to do as much work as they can before considering a Carter investment.
Multiple teams are believed to have taken Carter off their draft boards. In addition to being present at the scene on the night of the accident and drawing charges of reckless driving and speeding, the top-tier prospect was previously ticketed (by Athens, Ga., police) for driving 89 mph in a 45-mph zone in September 2022; Carter received a $1K fine for that violation.
While Carter's reputation has taken a significant hit during this pre-draft process, he continues to be viewed as a top-10 pick. Carter expects the arrest to affect his draft stock but appeared to indicate not every team that has hosted him asked him about it.
"A couple teams asked me about it, but they really didn't get too in depth about the accident," Carter said during an HBO Real Sports piece (h/t Pro Football Talk). "They just wanted to hear my side and that was it. … Yeah, I feel like [the January incident] is gonna matter a little bit. Because, you know, NFL teams look deep into your life. But it could've been something I did back in elementary [school]. You know, I'm pretty sure they'd know. So you know, this coming out at the time it did come out I'm pretty sure is going to affect a little bit."
The Falcons have made multiple major moves to address their defensive line this offseason, agreeing to terms with David Onyemata shortly after the legal tampering period began and later signing Calais Campbell despite the Jets pushing to add him. Only the Bears finished with fewer sacks than the Falcons (21) last season.
An Apopka, Fla., native, Carter became an integral part of Georgia's back-to-back national championships before declaring for the draft after three seasons. Both ESPN's Scouts Inc. and NFL.com's Daniel Jeremiah rank the 314-pound defender as this year's fifth-best prospect.
Follow @PFRumors