Today marked the final day of Duane Brown's 21-day practice window after he was designated for return from injured reserve. The Jets have elected to use an IR activation on the veteran offensive tackle.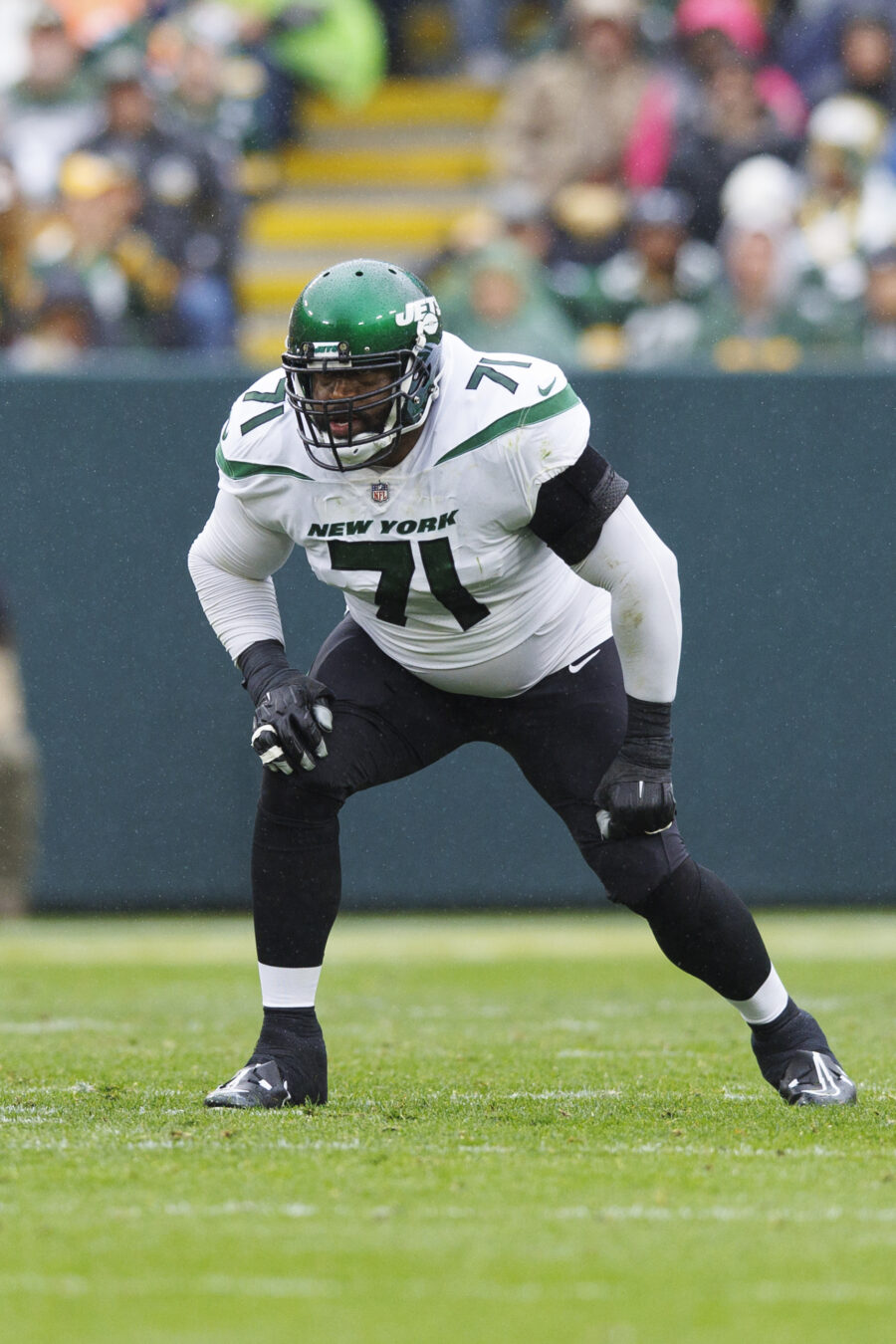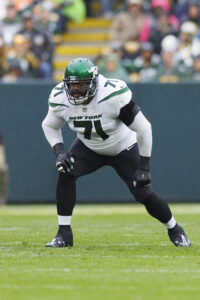 New York activated Brown from injured reserve on Thursday, per a team announcement. If the team had allowed his three-week practice period to expire, he would have reverted to season-ending IR. Instead, Brown will be eligible to return to a Jets offensive line which has been ravaged by injuries during the year. New York will have six IR activations remaining moving forward.
The 38-year-old started the year as New York's starting left tackle, the role he held for 12 games last season. Brown entered the year facing questions about not only his age, but also his ability to remain healthy for a full campaign; that question took on added significance with 39-year-old Aaron Rodgers in place as the projected starting quarterback for 2023. Like the latter, though, Brown has run into injury troubles.
A hip injury caused Brown to be placed on IR after only two games at the start of the year. That move guaranteed a four-week absence, but that has stretched deep into November given the length of time he spent on injured reserve after retuning to practice. Brown's absence has led to shuffling along New York's offensive front, with Mekhi Becton shifting over to the blindside. The former first-rounder suffered an injury of his own in Week 11, though, leaving his availability for tomorrow's contest in doubt.
Brown's return would thus be a welcomed development for a Jets O-line which will be without right guard Alijah Vera-Tucker for the rest of the season due to an Achilles tear. Xavier Newman-Johnson has been signed to the active roster, a sign that he will get the start at RG tomorrow. Meanwhile, Chris Glaser – who got the nod in Week 11 – has been waived. While the team's upcoming Black Friday matchup will feature yet another new combination up front for the Jets, Brown will be a familiar option on the blindside.