The Chiefs did not have plans to re-sign Mecole Hardman this offseason, but with the former second-round pick quickly falling out of favor in New York, the defending champions will bring him back. The Jets agreed to trade Hardman to the Chiefs on Wednesday, ESPN.com's Adam Schefter tweets.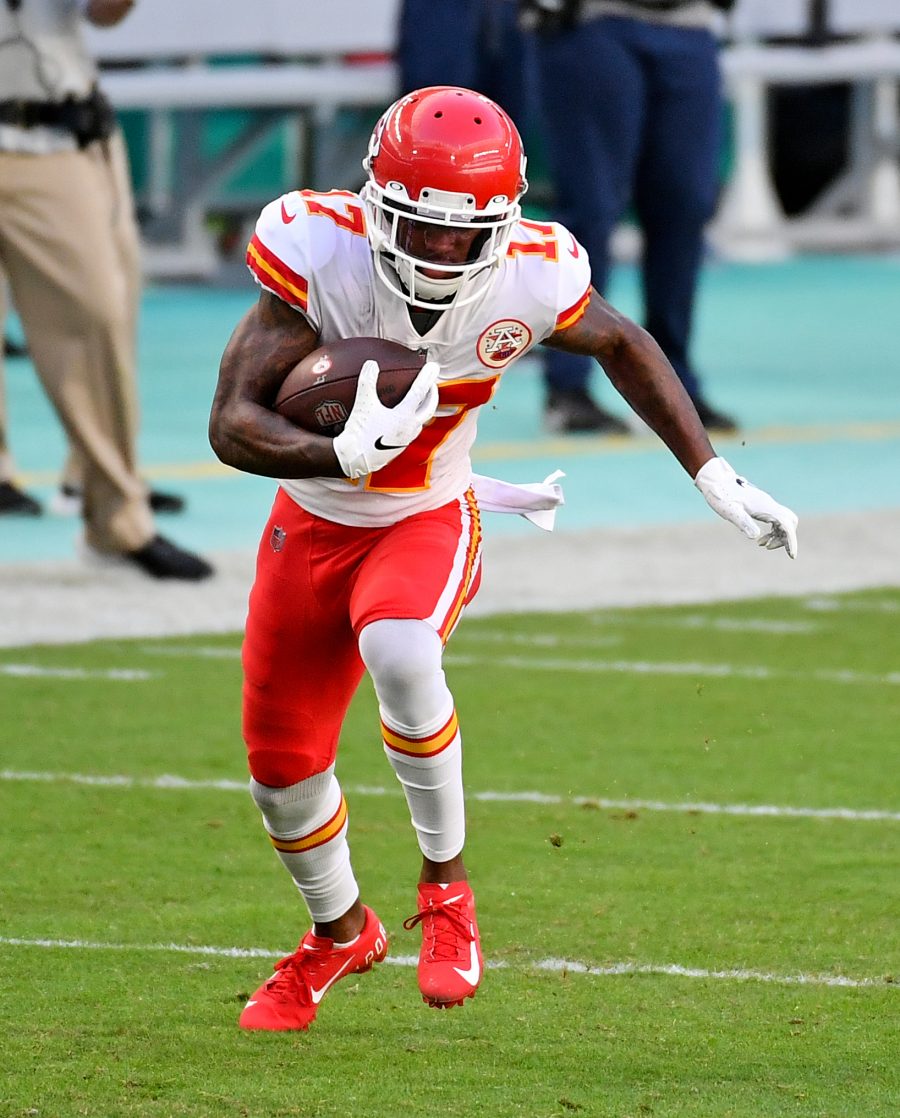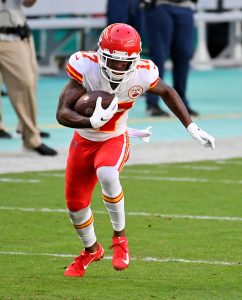 Kansas City and New York will swap late-round picks, per Schefter. These terms will make the Hardman deal similar to the Chase Claypool and Van Jefferson swaps this month. After failing to make an impression as a Jet, Hardman will return to Andy Reid's system.
This trade will indeed produce the same compensation package the Claypool and Jefferson exchanges did. The Chiefs will send the Jets a 2025 sixth-rounder for Hardman and a 2025 seventh, Schefter adds. By moving Hardman's one-year, $4MM deal, the Jets will be responsible for nearly $3MM, OverTheCap's Jason Fitzgerald tweets. Although Hardman is attached to a $1.1MM base salary, the Jets spread out his cap hit via void years.
For the Chiefs, this will bring a familiar face back as the team attempts to form a viable wideout cast. Although JuJu Smith-Schuster has floundered in New England, Kansas City relied on the 2022 free agency pickup last season. Smith-Schuster's 933 yards paced the '22 Chiefs wideouts by a wide margin. So far this season, the Chiefs have been even more Travis Kelce-dependent than their previous edition was.
Although Hardman largely operated as an inconsistent sidekick to Tyreek Hill during his rookie-contract years in Kansas City, the Chiefs' current wide receiver makeup creates an interesting opportunity. The Chiefs have been unable to rely on Skyy Moore and Marquez Valdes-Scantling this season; the two starters have not yet combined for 300 receiving yards. The defending champions hoped Kadarius Toney would grow into a WR1-level staple, but the injury-prone target has submitted more inconsistency. While second-round rookie Rashee Rice (245 receiving yards — most among K.C. wideouts) is beginning to display a rapport with Patrick Mahomes, newfound long-range weapon Justin Watson suffered a dislocated elbow in Week 6 and profiles as an IR candidate.
The Chiefs had hoped to re-sign Smith-Schuster and negotiated with the ex-second-rounder, but Reid said the defending champions' offer was not on the level of the Patriots' three-year, $25.5MM proposal. While Smith-Schuster was a medium priority for the Chiefs, they were not rumored to have made a strong effort to keep Hardman. As a result, the 2019 second-rounder signed a one-year deal with the Jets. But the fit quickly proved poor, which will lead to a quick return to Missouri.
The Jets had been trying to move Hardman for a bit now, with he and Carl Lawson emerging as trade chips. Hardman resided behind Garrett Wilson and ex-Aaron Rodgers Packers targets Allen Lazard and Randall Cobb. Hardman has played just 28 offensive snaps this season and has drifted to healthy-scratch status at points. With the Chiefs opting to take their chances on unproven targets at the position this year, Hardman will return with a chance to carve out a regular role.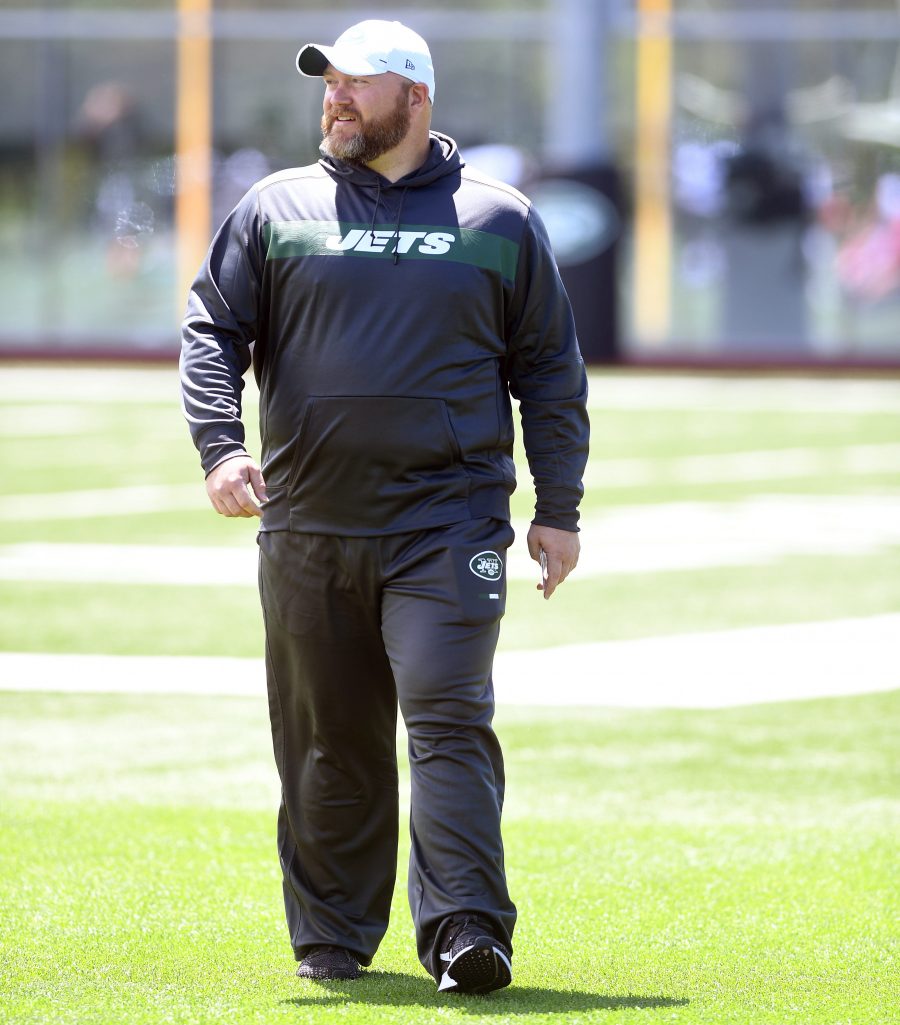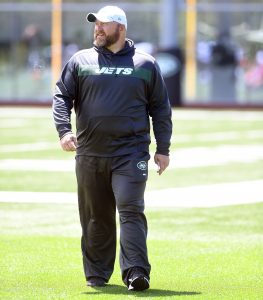 Drafted shortly after the Chiefs banned Hill from their facility amid a 2019 investigation into domestic violence and child abuse, Hardman did not bring consistency for a team that eventually welcomed Hill back. Even with Sammy Watkins' run of injuries opening a WR2 window for Hardman, he proved unreliable to the point no big offers came his way in free agency. That said, the Chiefs boasted an all-time WR-TE duo in Hill and Kelce, leaving little meat on the bone for others. Through that lens, Hardman's run was perhaps better than it was portrayed. He tallied yardage totals of 538, 560 and 693 from 2019-21, becoming an All-Pro kick returner as a rookie.
A pelvis injury slowed Hardman in his contract year, and he went back on IR before Super Bowl LVII. But Reid deployed the receiver/returner as an effective gadget player pre-injury. He totaled three touchdowns (two rushing) in a blowout win over the 49ers in Week 7 of last season. Hardman will now be eligible to play for his initial NFL team in Week 7 of this year. While this may not solve Kansas City's receiver need to the point the team stops looking for help ahead of the Oct. 31 deadline, it represents a low-cost start.
Hardman leaving thins the Jets' depth chart, but they had essentially determined he was not a fit. Behind Wilson and the ex-Packer duo, rookie UDFAs Xavier Gipson and Jason Brownlee join 2022 UDFA Charles Irvin. More playing time will be available now, and an injury to one of the regulars would open the door to one of these undrafted pass catchers (likely Gipson) playing a major role for the 3-3 team.
Follow @PFRumors