Jettisoning the likes of Tyreek Hill and Tyrann Mathieu, the Chiefs retooled a bit this past offseason. Patrick Mahomes and Chris Jones' cap numbers ballooned from 2021, but the team managed to build a Super Bowl-winning roster. Two components of that blueprint are in Kansas City's 2023 plan.
The Super Bowl champions are not expected to let Orlando Brown Jr. hit the market. Other teams expect the Chiefs to use their franchise tag on their left tackle for a second time, Jeremy Fowler of ESPN.com notes. This would mean Brown stays on Kansas City's payroll at 120% of his 2022 salary, setting the Pro Bowler's 2023 cap number at $19.99MM.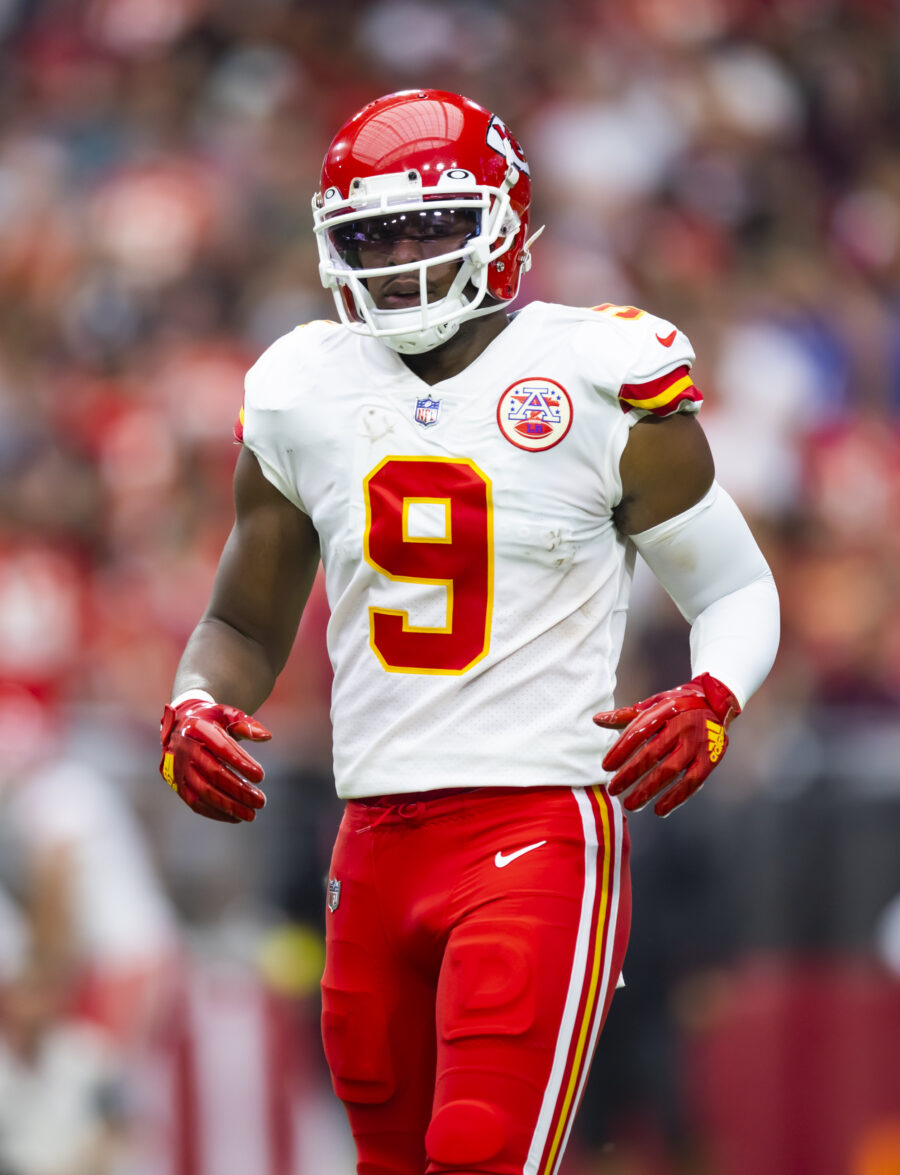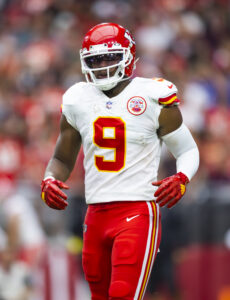 Additionally, mutual interest looks to exist between the Chiefs and one of their post-Hill solutions. They are interested in bringing back JuJu Smith-Schuster, per Fowler. Smith-Schuster signed an incentive-laden one-year deal worth just $3.76MM in base value in March 2022. The ex-Steeler collected millions via incentives, finishing off that run by pocketing $1MM by playing at least 50% of the Chiefs' offensive snaps in Super Bowl LVII. It will be more expensive for the Chiefs to retain Smith-Schuster this time around, but he is interested in staying.
Brown, 26, has made the Pro Bowl in both seasons since the Chiefs acquired him. While the former Ravens right tackle may not be a top-shelf left-sider, he was the centerpiece of the Chiefs' 2021 offensive line overhaul. A considerable market would await Brown in free agency, but the Chiefs should not be expected to bid against other teams for their blindside cog.
Brown passed on a deal that would have made him the league's highest-paid left tackle last year — a six-year, $139MM pact — but he said the offer included insufficient guarantees. The Chiefs looked to have expected the offer to lock down Brown, and it will be interesting to see what the team proposes now that Brown's baseline — thanks to the higher tag number and the salary cap's $16MM bump — will check in higher.
While the Chiefs navigated Mahomes and Jones' cap figures rising, Joe Thuney's number will go from $8.2MM in 2022 to $22.1MM in '23. Mahomes' $45MM-per-year contract will also produce a higher cap hit in 2023; the superstar quarterback's number will spike from $35.8MM to $49.3MM. The latter number would be an NFL record, but if the Browns do not restructure Deshaun Watson's megadeal, the Cleveland QB's 2023 cap figure would come in higher ($54.9MM). No NFLer has played on a cap number north of $46MM previously. Kansas City restructured Mahomes' deal in 2021 but did not do so in '22.
The Mahomes and Thuney numbers climbing would make it more challenging for the Chiefs to re-tag Brown; that $19.99MM hit would stay on the Chiefs' payroll until the sides reached an extension agreement. As of Monday, the Chiefs have just more than $7MM in cap space.
Smith-Schuster, 26, finished his season with a six-catch, 53-yard Super Bowl, drawing the debated defensive holding call that effectively dashed the Eagles' hopes. In the regular season, the free agent-to-be caught 78 passes for 933 yards and three touchdowns. No other Chiefs wideout came close to Smith-Schuster's yardage total, and as Travis Kelce enters his mid-30s, the team will probably need more help from its wideouts.
The six year veteran's desire to stay in Kansas City notwithstanding, a lukewarm receiver market stands to put him in stronger position compared to his 2021 and 2022 free agency runs. Seeing how much of a hometown discount Smith-Schuster would take to remain with Mahomes and Co. will be worth monitoring.
Follow @PFRumors