The Chase Claypool situation has come to a resolution. The Bears are trading the contract-year wideout to the Dolphins, per NFL Network's Ian Rapoport and Tom Pelissero. Dianna Russini of The Athletic reports Chicago will send Claypool and a 2025 seventh-round pick to Miami for a sixth-rounder in the same year. The deal is now official.
Claypool was a healthy scratch in Week 4, having been told to remain away from the team while a trade could be sought out. That approach continued through last night's game against the Commanders, which saw the Bears snap their 14-game losing streak. Having repeatedly sat the former second-rounder, it was clear the Bears would move on in some fashion, though many around the league expected Claypool to be waived. Instead, he will now head to South Beach with the Bears clearing the remaining $2.2MM he is due this year from their books.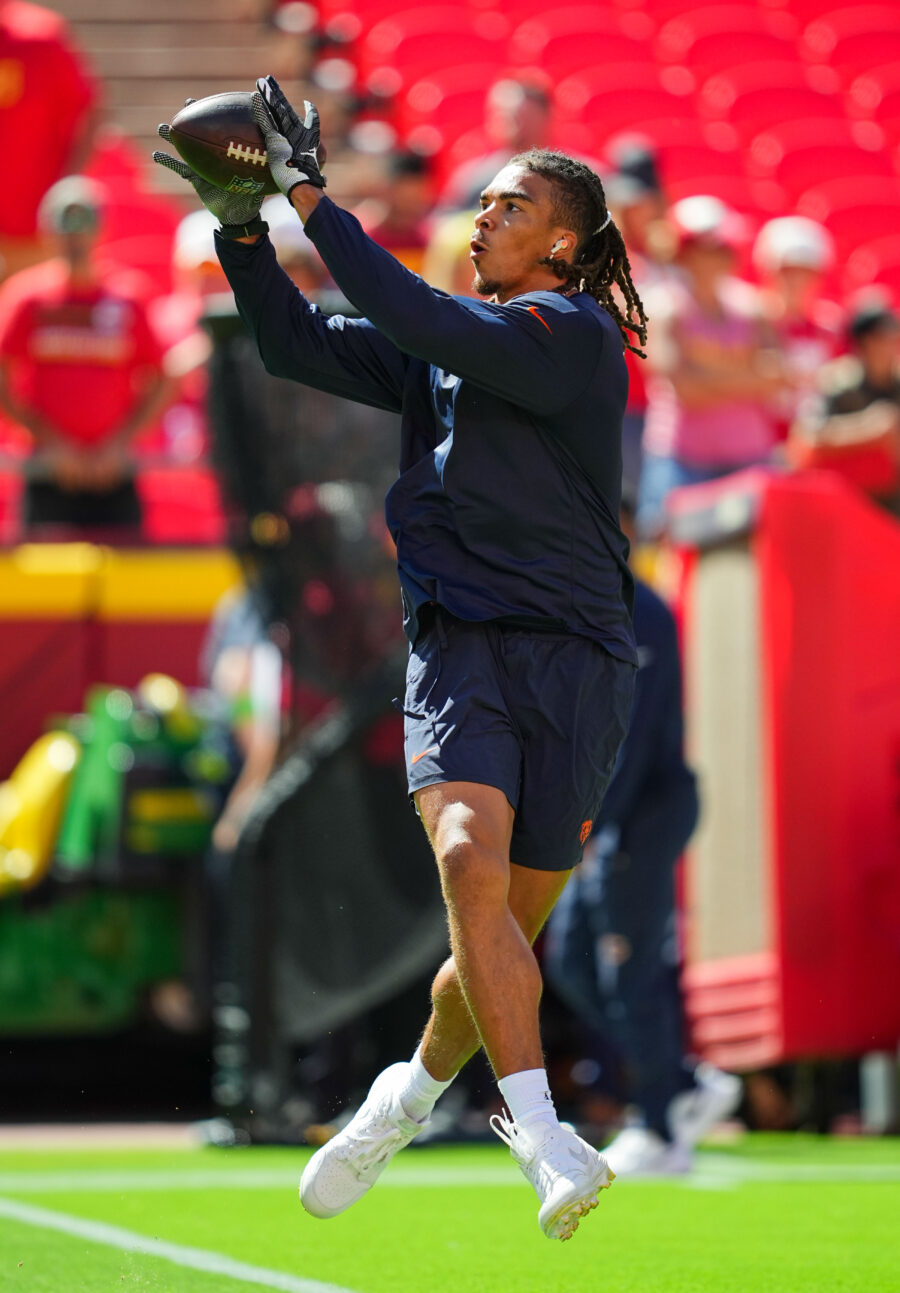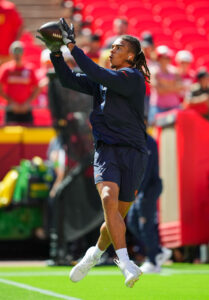 Chicago sent a 2023 second-rounder to Pittsburgh less than one year ago in the hopes of boosting their passing attack and giving Claypool a fresh start. The 25-year-old Canadian had underwhelmed in his third Steelers campaign after posting 1,733 yards and 11 touchdowns over his first two. Things did not go according to plan in the Windy City, however, with Claypool amassing a statline of 18-191-1 in 10 games with the Bears. The pick sent to Pittsburgh (No. 32 overall) was ultimately used on corner Joey Porter Jr.
Miami already boasts a hugely effective WR tandem in the form of Tyreek Hill and Jaylen Waddle, but the team has been in search of depth. Both Erik Ezukanma and River Cracraft recently suffered injuries which will sideline them for an extended stretch, so Claypool will join Robbie Chosen as players the Dolphins will take a flier on in the hopes of providing career stability. The latter signed to Miami's active roster last week to help fill the vacancy created by Ezukanma and Cracraft's absence.
CBS Sports' Josina Anderson notes that one other team expressed interest in trading for Claypool, who is set to hit free agency in March. The Bears used this past weekend to decide on a final course of action with the Notre Dame alum, which has produced an underwhelming trade return to no surprise. Claypool's value has suffered given his lack of production, issues related to attitude and effort and his status as a rental for the remainder of the campaign. It will be interesting to see what role he is able to carve out for himself in Miami.
The Claypool gamble has proven to be a disappointment, something Bears general manager Ryan Poles admitted when speaking publicly about the situation. Confirming that a separation was imminent, he took to ESPN 1000's pregame radio show last night to express regret for the way things played out.
"You're always disappointed in this situation, and it's definitely something I take ownership of," Poles said, via ESPN's Courtney Cronin. "The right thought process was there, and I feel comfortable with that. Unfortunately it didn't work out and we were hoping for him to be a little bit more productive and be someone that could help us take it to the next level… I think Chase is going to learn from this situation, we all will, and I wish him luck moving forward throughout his career."
Follow @PFRumors