The Jets' offensive line was decimated by injuries in 2022, and the team entered this offseason with a high degree of uncertainty at the tackle position in particular. Some clarity has emerged on that front with respect to a veteran member of the unit.
Duane Brown intends to play in 2023,as confirmed by his agent. That will set him up to continue his career for a 17th season, and second with the Jets. The 37-year-old signed with New York on a two-year, $20MM contract last offseason as the Jets scrambled to find an experienced replacement for Mekhi Becton after the latter suffered another major injury of his own.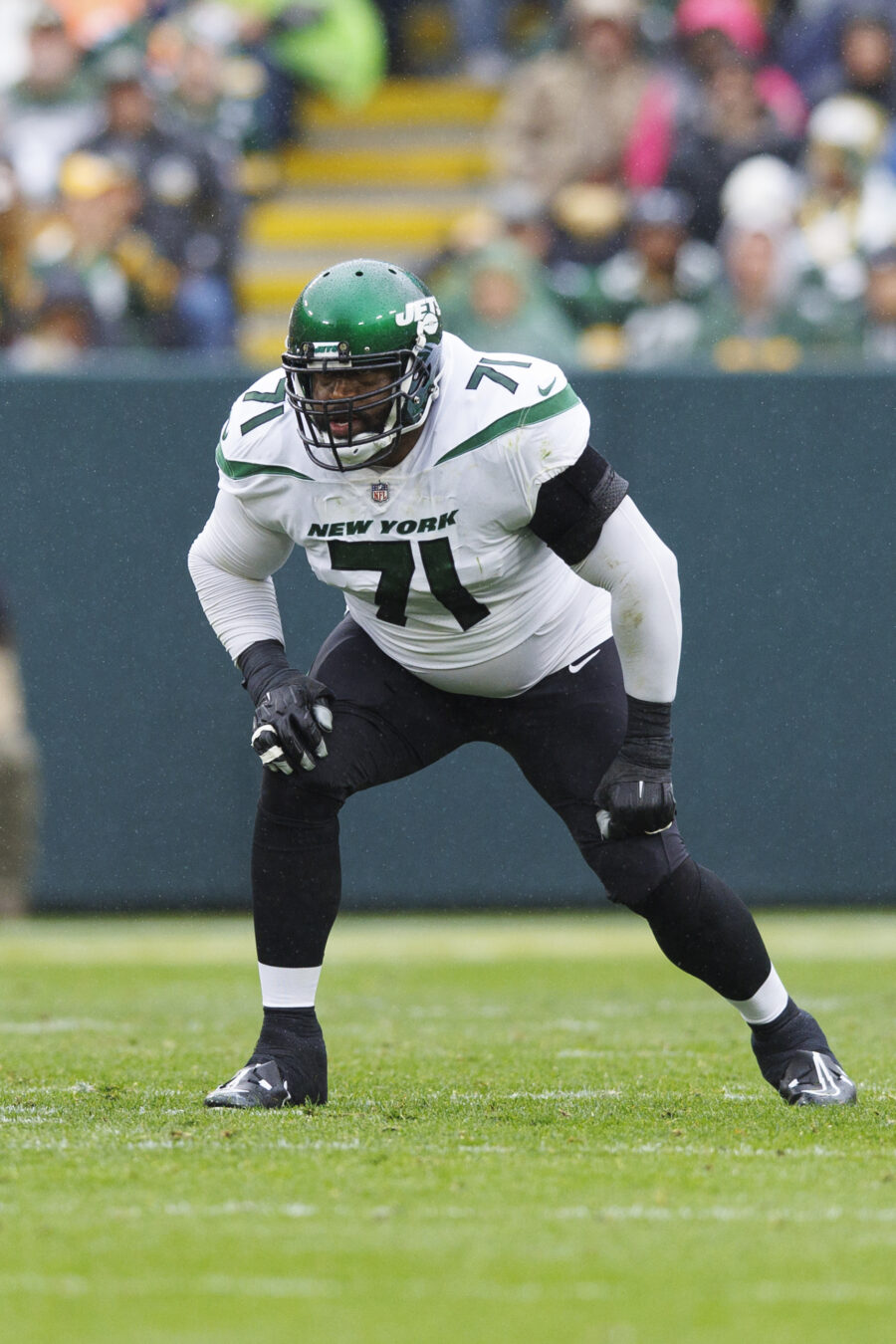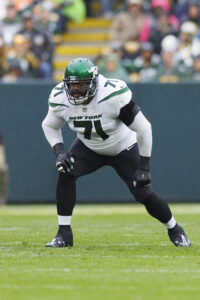 Expectations were relatively high for Brown, given his consistent play over five seasons in Seattle. Things took a turn for the worst just before the season, however, when the five-time Pro Bowler suffered a shoulder injury which required being place on IR. He opted not to undergo surgery, instead opting for rehab to allow for a quicker return to action. That ultimately took place in time for him to suit up for 12 contests this season, all spent at left tackle.
It was later revealed that Brown was playing through a torn rotator cuff, something which made his return even more impressive. Overall, the former first-rounder allowed just one sack during his first Jets campaign, leading to a pass-blocking PFF grade of 72.3. While his overall rating was far worse, Brown still provided stability on the blindside in a season which was marred by crucial injuries up front for the Jets.
"Duane is a freaking rock star, man, the way he fought through pain and injury," head coach Robert Saleh said of Brown recently, via ESPN's Rich Cimini. "He did what I'd say about 90% of players probably wouldn't have done, in terms of playing when he didn't have to. All his money was already guaranteed, and the guy still strapped up and played [12] games for us. So, a lot of respect for him… and if he's here [in 2023], it'd be awesome."
Today's news means that Brown will indeed suit up for the upcoming season, though his name has been mentioned as a cut candidate. He is due a non-guaranteed base salary of $9MM in 2023, and has a scheduled cap hit of $11.2MM. Releasing the former All-Pro would save the Jets just under $5MM in cap space. Doing so would create a roster hole at the position, though, one of increased importance given the lengthy injury history Becton has.
Brown had been contemplating retirement, but now he will play at least one more season in pursuit of a first Super Bowl title. The Jets will likely have him, Becton and Max Mitchell as their top offensive tackles, though Cimini notes the position is likely to be a high draft priority. The team may feel less urgency to use their first-rounder on a lineman knowing they are in line to have Brown back in the fold as at least veteran insurance.
Follow @PFRumors