Monday marked the beginning of Minnesota's offseason program, but that minor calendar checkpoint did nothing to provide clarity on the future of one of their top offensive performers. Running back Dalvin Cook is in good health, but he is not currently with the team.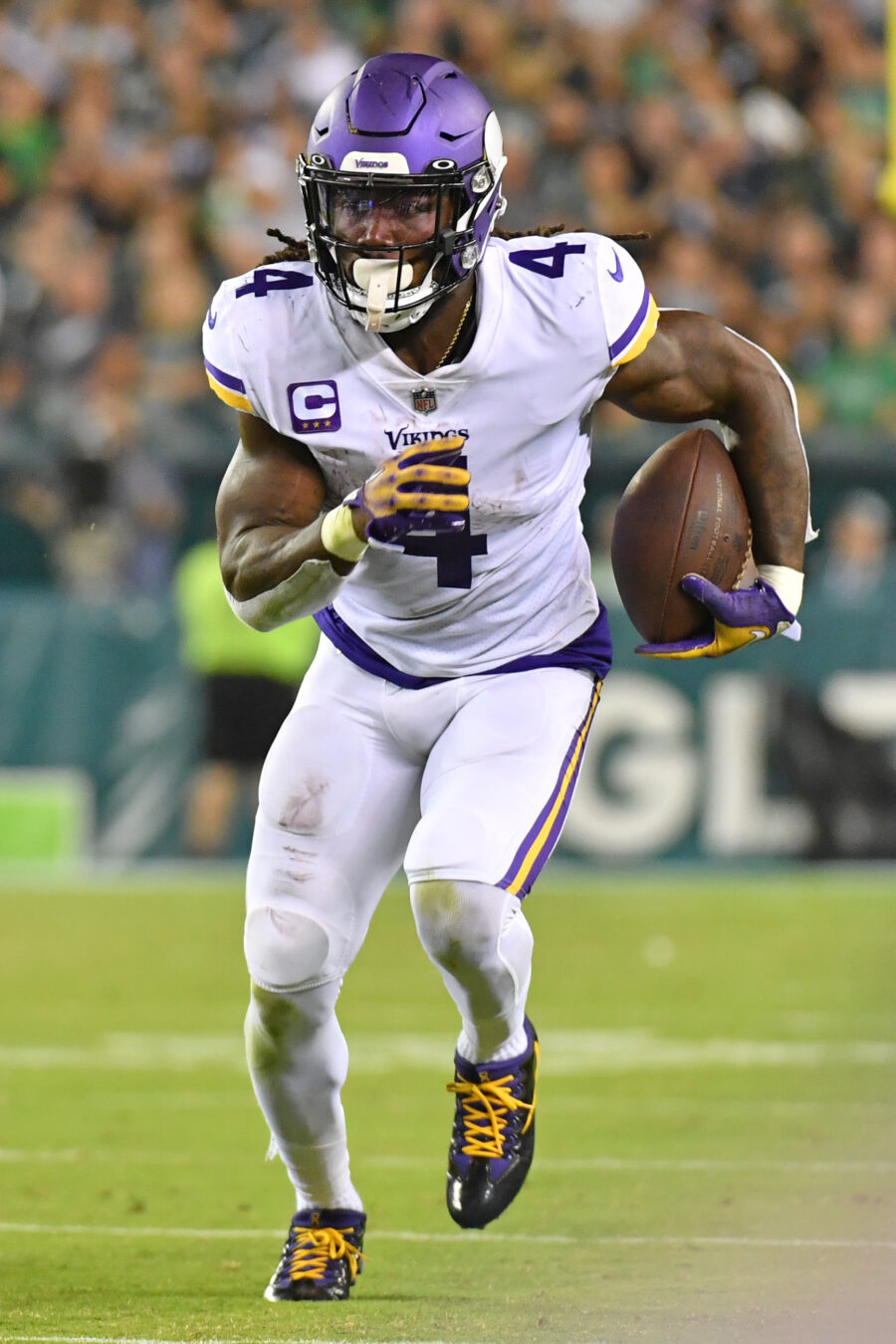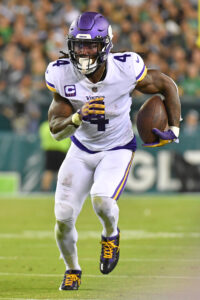 Cook has elected to remain in Florida rather than take part in voluntary workouts with the Vikings, per Pro Football Talk's Mike Florio. His decision is based on a desire to continue rehabbing his shoulder, on which he underwent surgery earlier this offseason. The recovery timetable led to the expectation that Cook would be available for the start of the 2023 season, but also that he would be sidelined for much of the spring and summer.
The four-time Pro Bowler's absence is notable for another reason, of course. His future with the team remains in doubt, dating back to the lack of a guarantee issued by GM Kwesi Adofo-Mensah that he would remain in Minnesota through the duration of his contract. That pact calls for $11MM in 2023 compensation, only $2MM which has currently been paid. The Vikings could continue with their tandem of Cook and the recently re-signed Alexander Mattison, but doing so may require the former to play at a reduced rate.
Cook was mentioned in trade rumors in the build-up to free agency, showing the Vikings' potential willingness to move on from the 27-year-old. Cook has rushed for at least 1,135 yards in each of the past four seasons, which would point to at least a modest trade market emerging. His age, cost and position, however, are all factors which would work against Minnesota in getting fair value in return and Cook being able to remain one of the highest-paid backs in the league with a new team.
The Dolphins were named as a suitor for the Miami native with respect to a potential trade. In the event he ends up being released, they could once again be a landing spot for the former second-rounder. Barry Jackson of the Miami Herald reports that the Dolphins will at least "inquire" about Cook if he becomes a free agent, adding that a mutual interest would likely exist on a deal bringing him to Miami.
The Dolphins have been active in the backfield so far this offseason, but not through any outside additions. Raheem Mostert, Jeff Wilson, Salvon Ahmed and Myles Gaskin have all signed new deals to remain in South Beach. As Jackson notes, however, none of their contracts are sufficiently burdensome to prevent a veteran addition like Cook or the use of a draft pick on a running back. How the Vikings choose to handle Cook in the lead-in to the draft, meanwhile, could go a long way in determining his future.
Follow @PFRumors