Free agency's third wave — annually brought on by the May compensatory deadline — is producing a run of Wednesday-afternoon agreements. The latest will send Al Woods to the Jets.
The Jets have reached an agreement with the veteran nose tackle, Connor Hughes of SNY reports (on Twitter). Woods has managed a 13-year career and has remained a regular run-stopping presence on several teams' defensive lines, most recently the Seahawks'.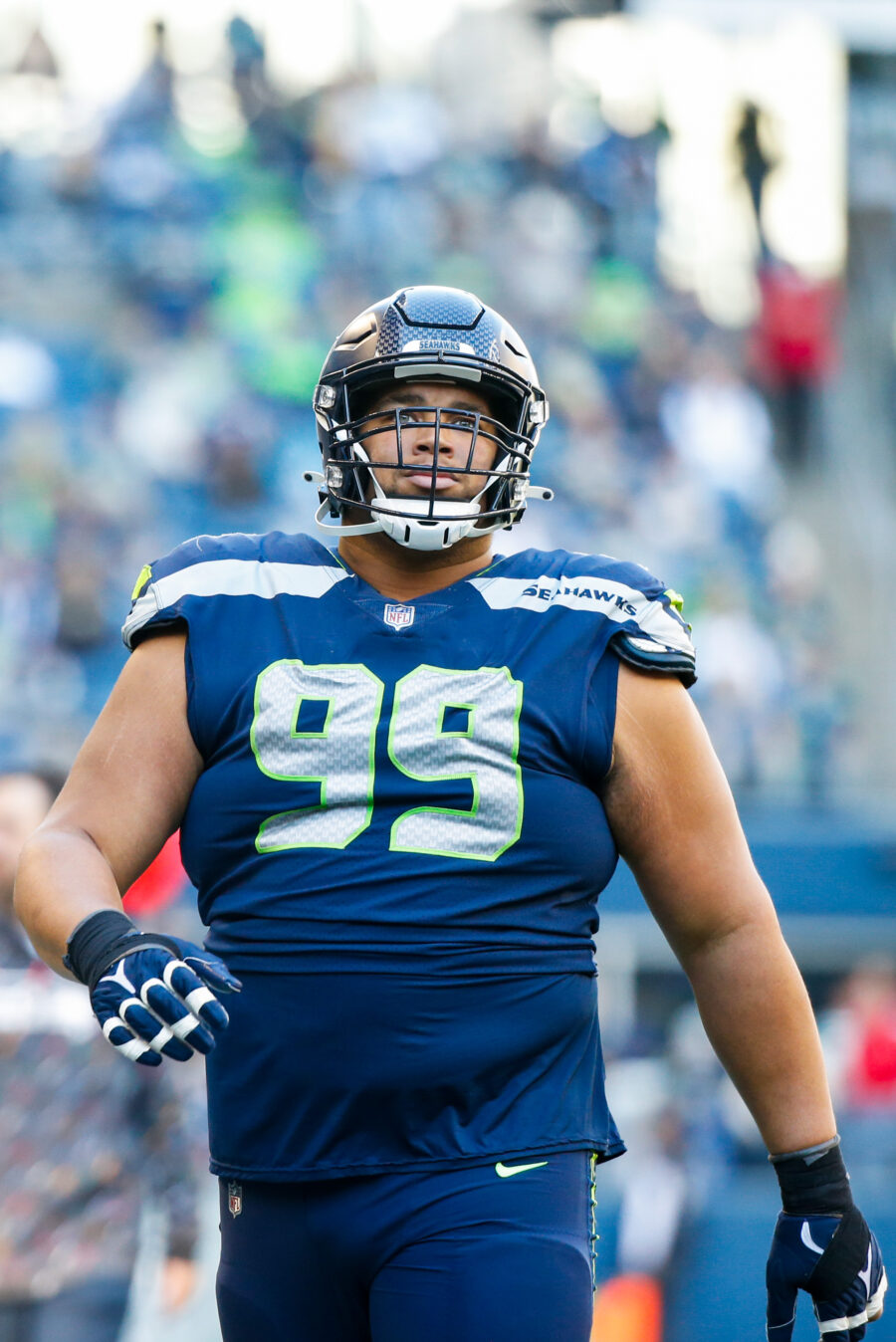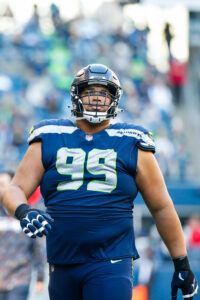 This addition will bring a roundabout reunion between Woods and Robert Saleh. The third-year Jets HC was on Pete Carroll's Seahawks staff during Woods' first stint with the team. Saleh and Woods overlapped on the 2011 Seahawks, though Woods only played two games on that team. But the mammoth interior D-lineman spent time in the scheme Saleh runs in recent years, lining up as a starter in the 4-3 scheme Seattle used leading up to last season.
Woods, 36, visited the Jets early last month, meeting with the Browns as well. Teams eyeing midlevel veterans often wait until after signings no longer affect the following year's compensatory formula, and the Jets are proceeding down this path this week. They have already agreed to terms with tackle Billy Turner and longtime Aaron Rodgers sidekick Randall Cobb.
In addition to Woods rejoining Saleh — who was on the quality control level the last time the two were in the same building — he will follow ex-Seahawk Quinton Jefferson to New York. The Seahawks released both Woods and Jefferson in March, clearing the way for the additions of Dre'Mont Jones and Jarran Reed. Woods spent his past three seasons with the Seahawks but has played for five teams in his career. The 2010 Saints draftee never appeared in a game for New Orleans but has suited up for the Buccaneers, Steelers, Colts and Titans during his lengthy NFL run. He was with the Jaguars in 2020 but never played a game for the team, opting out of the season due to COVID-19 concerns.
The Seahawks made Woods (30 starts from 2021-22) a defensive captain last season, and Pro Football Focus ranked him 32nd among interior D-linemen during the team's surprise journey to the playoffs. Woods, who registered two sacks, played on 39% of Seattle's defensive snaps last season. While that usage rate was down a bit from Woods' 2021 work, the Seahawks prioritized his return in the form of a two-year, $9MM deal in 2022. He will now attempt to help the Jets to their first playoff berth since 2010.
Woods will join Jefferson, Solomon Thomas and John Franklin-Myers as Quinnen Williams wingmen in the Big Apple. The Jets, who lost Folorunso Fatukasi to the Jaguars in 2022, pursued Calais Campbell and made a competitive offer. That pursuit indicated Saleh's team is not concerned with adding a mid-30s defensive lineman, and the Jets will move forward with one of the league's oldest non-quarterbacks or specialists.
Follow @PFRumors