While Robert Saleh earned some rightful praise for his defensive schemes in San Francisco, he won't be calling defensive plays as head coach of the New York Jets. Myles Simmons of ProFootballTalk.com writes that defensive coordinator Jeff Ulbrich will be handling defensive play-calling duties in 2021.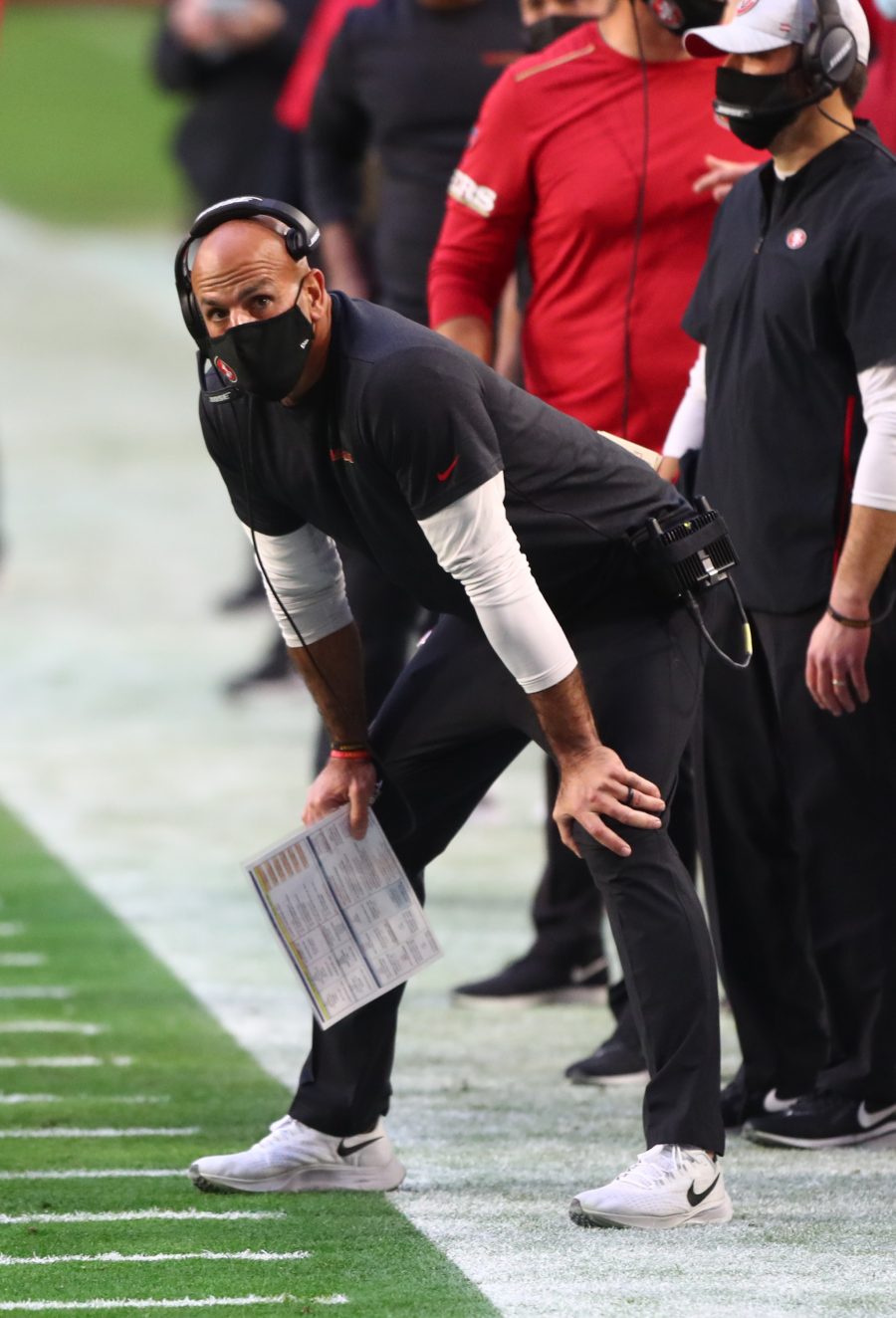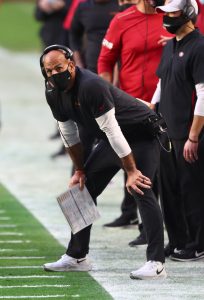 Saleh explained his logic during his introductory press conference (via Simmons):
"I've got the utmost respect and confidence in Jeff Ulbrich to be able to do that," Saleh said. "This is an organization that has to work locked in arms and work together. And to ensure that the messaging and the way that we want things done all the way across the board is there and maintaining that connection throughout — whether it's offense, defense, special teams, business of football — somehow, some way, everyone's got to find their connection to the player with the mindset that we're going to get these guys better every single day. And to be able to have that focus and ensure that the entire organization is moving in the direction that we want, I won't be calling plays."
Saleh could have certainly given himself those duties considering the success of the 49ers defense in recent years. After finishing with the NFL's second-best DVOA in 2019, the coach played a big role in keeping the 49ers' injury-ravaged defense afloat in 2020. San Francisco still finished the season fifth in total yards, seventh in rushing yards, and fourth in passing yards allowed.
While Saleh is clearly a defensive maestro, he'll be putting his trust in Ulbrich to call defensive plays. Ulbrich started 2020 as the Falcons' assistant head coach and linebackers coach. He was promoted to defensive coordinator following Dan Quinn's firing, and the Falcons showed improvement during the later stages of the season.