Another poor outing on offense for the Jets was on display last night, but changes on the sidelines for the unit will not be forthcoming. Head coach Robert Saleh said after the game (via SNY's Connor Hughes) offensive coordinator Nathaniel Hackett will retain play-calling duties.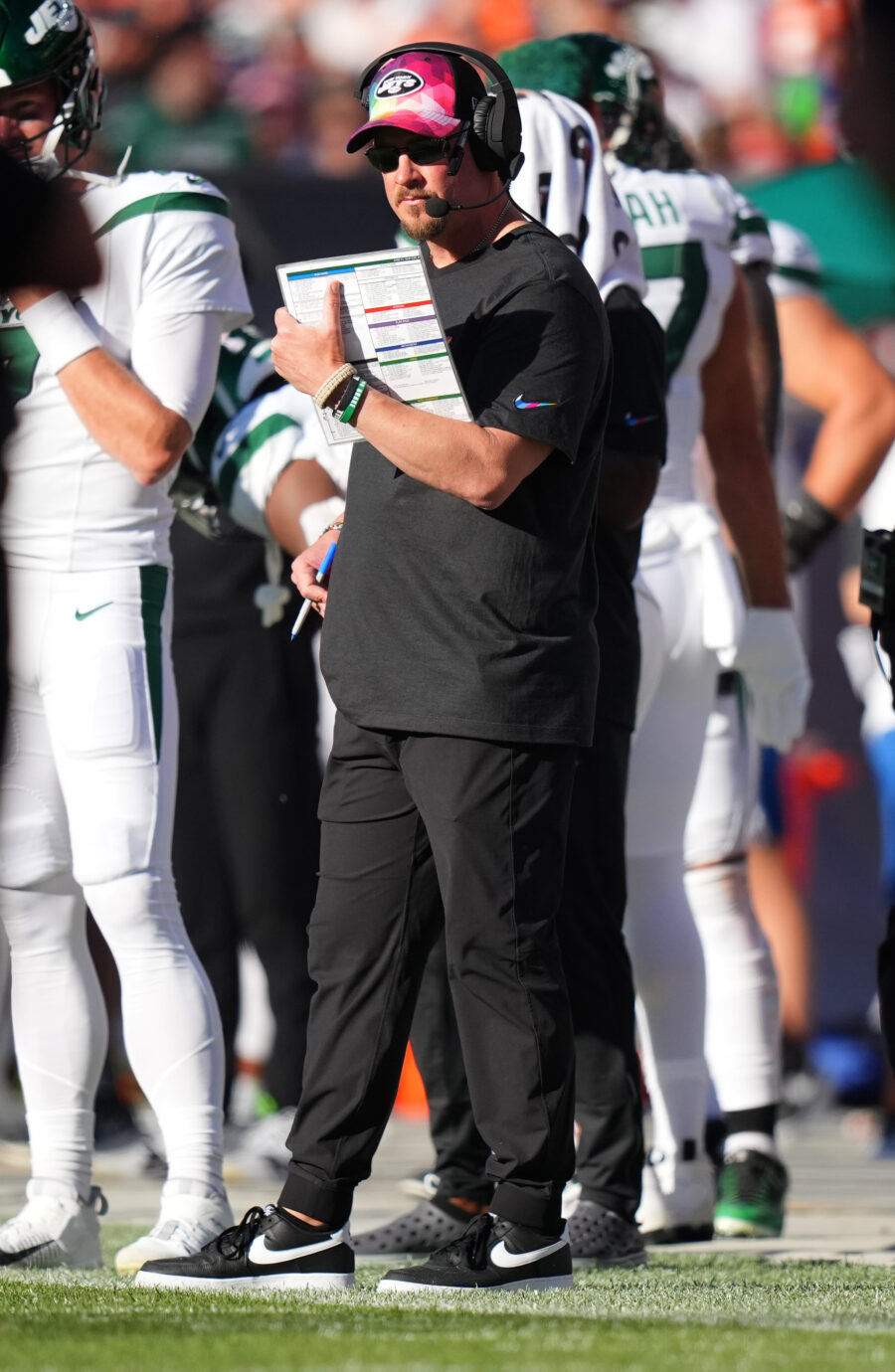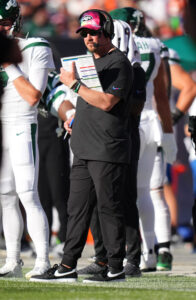 Hackett was hired this offseason after his disastrous head coaching stint in Denver. The 43-year-old was fired before finishing his first campaign in charge of the Broncos, but his New York agreement paved the way for another opportunity to lead an offense (and, of course, began the speculation connecting Aaron Rodgers to the Jets). The former Packers duo were indeed reunited, though Rodgers' Achilles tear has altered the Jets' season on offense in particular.
After repeatedly receiving votes of confidence from Saleh and Co., Zach Wilson has handled starting duties in Rodgers' absence. That decision has not sat well with everyone in the locker room, and the former No. 2 pick's lack of development (coupled with underwhelming play from a banged-up offensive line) has hamstrung a team which entered the year with signficant expectations. Hackett has received criticism as well, but he will remain in his current role for at least the time being.
After being held to just six points by a Chargers defense which has not fared particularly well in 2023, the Jets sit 30th in the league in scoring and 28th in total offense with an average of 16.5 points and 303 yards per game. Those struggles have outweighed top-10 performances in a number of defensive categories and threatened to hold New York out of the postseason barring a notable uptick in offensive production. A return from Rodgers – something the Jets are still holding out hope for – could change the team's outlook, but the 39-year-old has made it clear suiting up in 2023 (if at all possible) would not take place unless a postseason berth was in reach.
Hackett had considerable success with the latter during their shared time in Green Bay, although play-calling duties were not part of the equation during that time. Hackett was deemed responsible in no small part for Russell Wilson's career-worst season in Denver last year, and it would come as a surprise if he were to receive another HC look in the near future. A rebound down the stretch in New York as OC would be a welcomed development, though.
Former Titans offensive coordinator Todd Downing is on the Jets' staff as passing game coordinator. He would represent an experienced option if Saleh were to decide a change in play-caller would be helpful to New York's late-season prospects. As things stand, though, no such shake-up is in the cards.