OCTOBER 9: The standout linebacker will require surgery, Sean McDermott said Monday. While the seventh-year HC did not confirm Milano is done for the season, that is the expectation at this point. The Bills have lost three defensive starters — Milano, Jones and White — to major injuries in a seven-day span.
OCTOBER 8: The Bills suffered a loss to the Jaguars in Week 5, but the team was dealt a more significant blow in the process. Linebacker Matt Milano is feared to have suffered a season-ending knee injury, per Ian Rapoport and Mike Garafolo of NFL Network.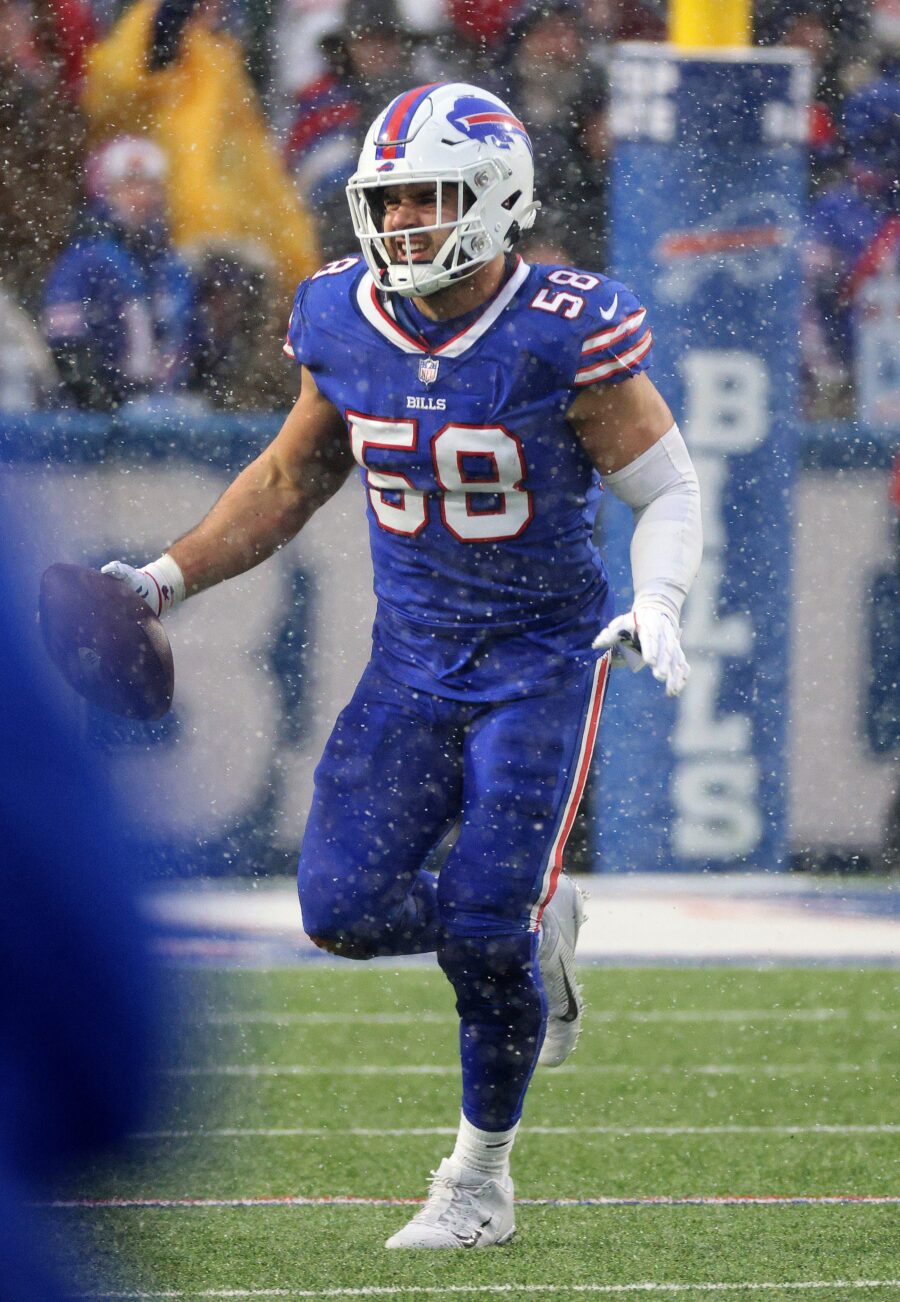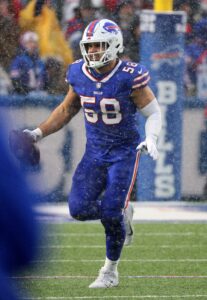 Milano was carted off the field in the first quarter, and Rapoport notes he has since been diagnosed with a fractured leg. Further tests are set to be conducted to see if an ACL tear has occurred as well, and confirmation on that front would confirm he will miss the remainder of the year. The Bills' defense has already lost top corner Tre'Davious White to a torn Achilles, and being without Milano would add substantially to the unit's injury woes.
The latter has been in Buffalo since 2017, serving as a full-time starter for most of that time. Milano has eclipsed 100 tackles only once in his career, but his versatility has made him one of the league's most valued linebackers in the passing game in particular. The former fifth-rounder has 10 interceptions and 39 pass breakups to his name, and he has chipped in as a complimentary pass rusher as well.
The Bills lost fellow linebacker Tremaine Edmunds in free agency, creating a notable vacancy in the middle of their defense. An open training camp competition produced Terrel Bernard as the Edmunds replacement, but his ascension to a starting role came with the presumption of being insulated by the veteran presence and consistent production of Milano. Losing the latter for an extended stretch would tax Buffalo's second level considerably given their lack of proven players at the outside linebacker spot.
Milano signed a two-year extension this offseason in a move which freed up cap space in the immediate future while keeping him on the books through 2026. He will remain an integral (and, at an AAV of $14.17MM, expensive) member of the Bills' defense moving forward, but his ability to return to form when healthy – something which seems destined to take place no earlier than the beginning of the 2024 campaign – will be worth watching.
Head coach Sean McDermott said after the game that defensive lineman DaQuan Jones suffered a pectoral injury, adding that his prognosis "doesn't look good." Jones has been a full-time starter in his two Bills campaigns, providing an interior pass rush. The 31-year-old recorded a pair of sacks last season, upping that total to 2.5 through the first four games of the 2023 slate. As is the case with Milano, however, it remains to be seen if he will be able to suit up again before next year.
Follow @PFRumors