The Texans have made changes to most of their coaching staff this offseason, following the hire of new head coach DeMeco Ryans and then the additions of offensive and defensive coordinators Bobby Slowik and Matt Burke. Houston has since announced that the finalization of its coaching staff for the 2023 season, according to Aaron Wilson of KPRC2. We've covered several of the minor staff updates as they've happened in real time, but here are the final updates that we have not yet reported.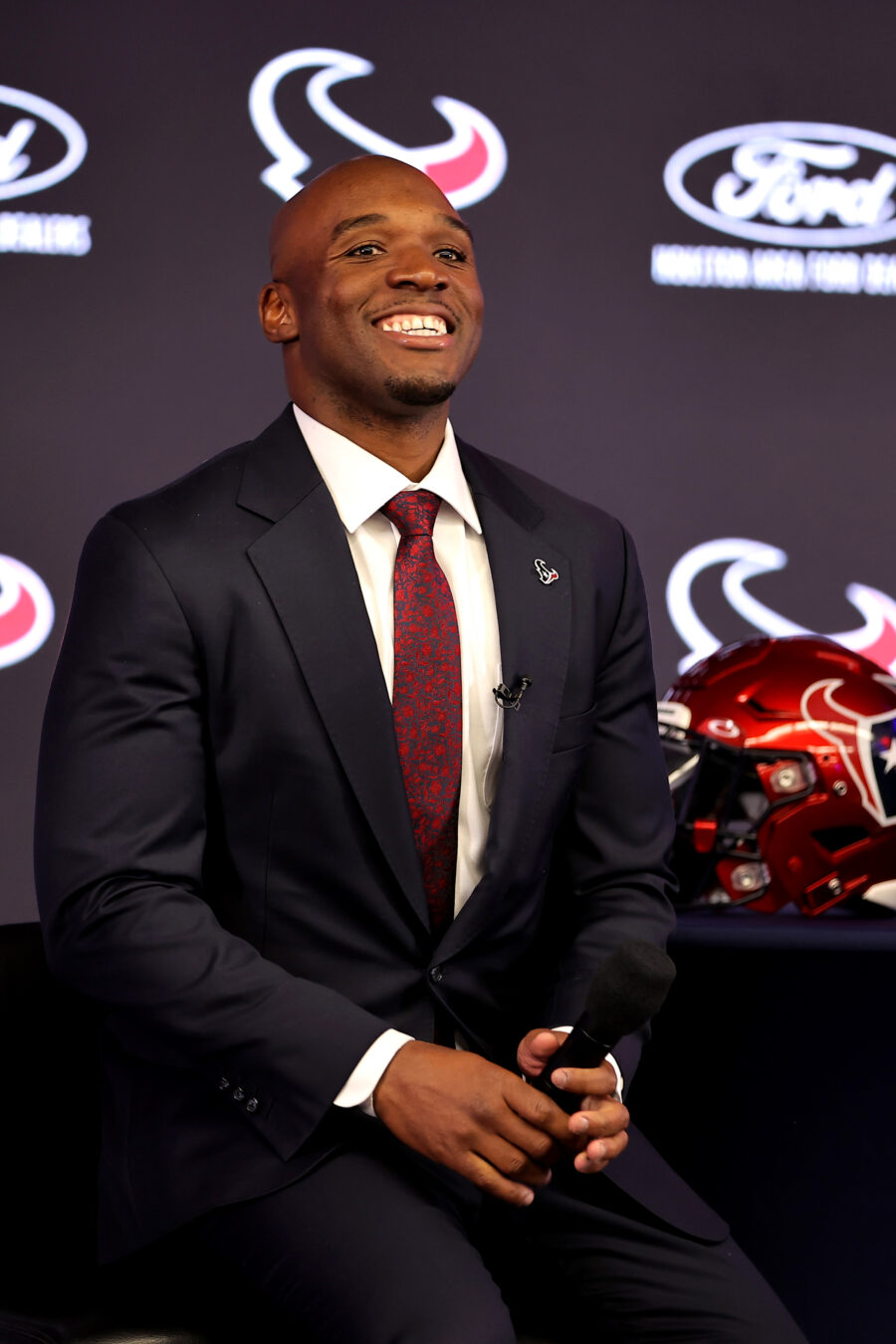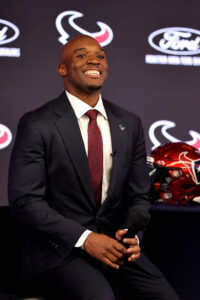 On the offensive side of the ball, Houston announced a few names from former head coach Lovie Smith's staff that have been retained under Ryans. Running backs coach Danny Barrett will be sticking around after coaching rookie running back Dameon Pierce to an impressive first season of play. Also being retained are offensive assistants Jarrod James and DeNarius McGhee. McGhee has been with the team in this position since 2020, while James joined the staff last year.
Three other coaches were officially hired to the offensive staff. We had seen rumors that former Colts offensive line coach Chris Strausser was the favorite to coach the same position for Ryans in Houston, and that rumor was confirmed today as he was announced with the finalized staff. Also announced was assistant offensive line coach Cole Popovich, who hasn't coached in the NFL since he parted ways with the Patriots in 2021. He spent last year as the offensive line coach at Troy. Lastly, Ryans and Slowik have brought on Bill Lazor as a senior offensive assistant. Lazor didn't coach last year after being fired by the Bears but brings experience as someone who's been an offensive coordinator for three NFL franchises.
On the defensive side of the ball, Houston kept a few mores names from Smith's former staff. Cornerbacks coach Dino Vasso will return to coach a talented group that includes veterans Steven Nelson, Desmond King, and Tavierre Thomas, as well as youngster Derek Stingley. Ryans has also chosen to retain defensive assistant Ben Bolling. Other defensive assistants Ilir Emini and Dele Harding were not retained by Ryans and Burke. Lastly on defense, it had been rumored that former 49ers defensive passing game specialist and secondary coach Cory Undlin would be reuniting with Ryans in a similar role with the Texans. This latest announcement shows that Undlin will not have a position coaching role but has been officially hired as the team's defensive pass-game coordinator.
There are a few more updates to wrap things up. We knew that special teams coordinator Frank Ross was being retained in Ryans's new staff, but now we have word that assistant special teams coordinator Sean Baker will also be sticking around. We also have the official title for former Kent State director of football operations and Yale chief of staff Jake Olson. He will serve as assistant to the coaches in Houston. Lastly, Smith's special assistant to the head coach for football performance, Tobijah Hughley, has not been retained under Ryans' new staff.
There it is. The Texans are now ready to herald a new era under Ryans and his staff. The teams needs a lot of work following a 3-13-1 season, and now Ryans has the group of coaches on which he'll rely to usher in this new age of Texans football.