While the Panthers stood down regarding a D.J. Moore trade after firing Matt Rhule last October, they ended up unloading their top wide receiver to secure what turned out to be Bryce Young draft real estate. Moore will move to a Bears franchise that has not had much luck forging long-term partnerships with impact wide receivers.
Moore came up during the Bears and Panthers' trade talks when other suitors drove up the bidding during the early-March sweepstakes for the No. 1 overall pick. The Texans initially were part of these proceedings, with the Bears plotting a move down from No. 1 to No. 2 to No. 9. After Houston withdrew, Chicago dealt directly with Carolina. Bears GM Ryan Poles also inquired about defensive linemen Brian Burns and Derrick Brown, but both being on rookie contracts impeded either being included in the trade.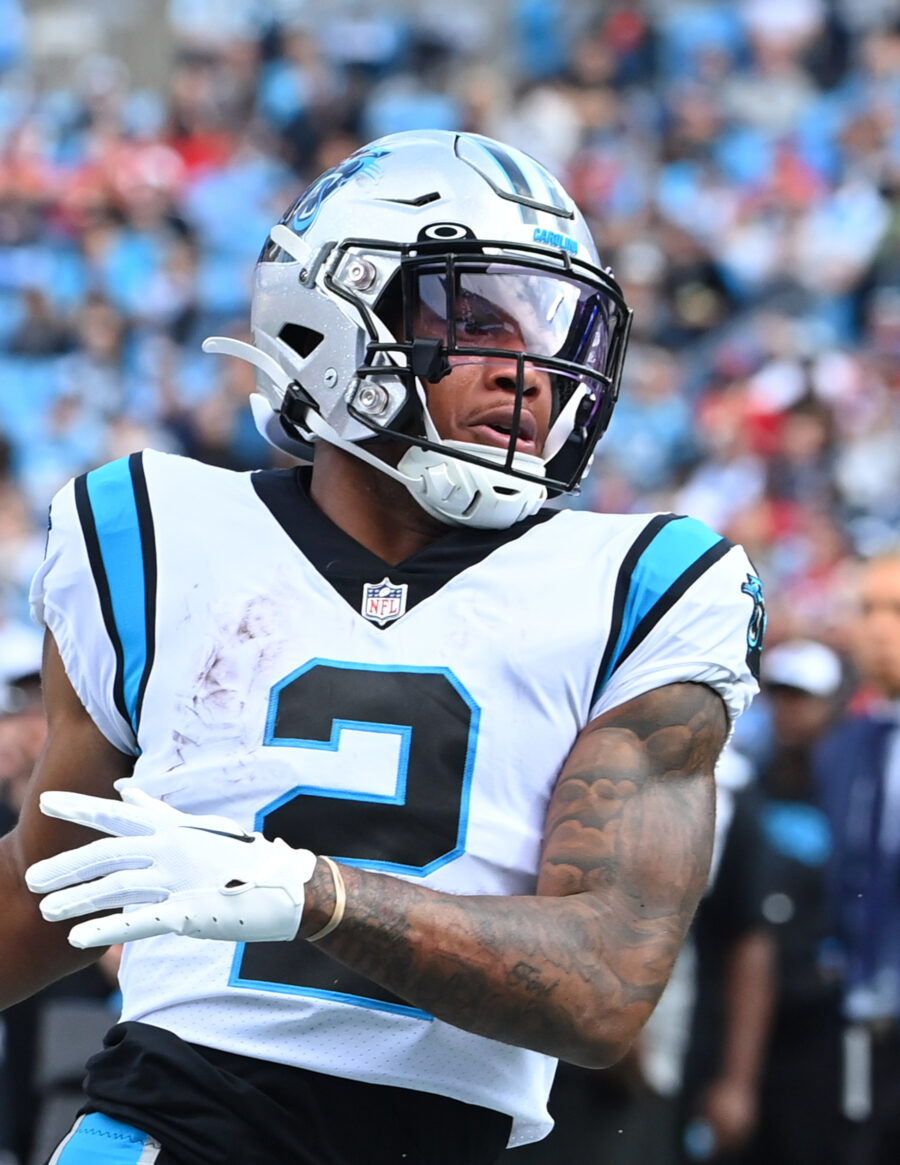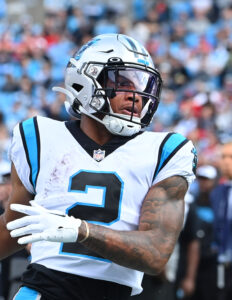 "In the very beginning I was laughed at because I had [one of] three guys that I wanted in the trade," Poles said, via The Athletic's Jim Trotter (subscription required). "I did know and felt like there was more of an opportunity to get D.J. because he had a bigger contract and there would be a bigger benefit in cap space to kick back to Carolina. But it was not easy because they absolutely loved that kid. It was painful to pull him out of their arms. I really think it would have been even harder if he had been on a rookie contract."
Carolina extended Moore in nearly a year before trading him, agreeing to terms on a three-year deal worth $61.9MM. That pact came just before the avalanche of receiver extensions drove up the market. Moore, Mike Williams and Chris Godwin settled onto the same tier, hours before Davante Adams' Raiders extension ($28MM per year) and days before Tyreek Hill's $30MM-AAV extension came to pass. The 2019 receiver class soon upped the cost for up-and-coming star pass catchers as well.
The Bears will benefit from the Panthers' timing with Moore. They now have him tied to the 10th-most lucrative receiver deal, with the likes of A.J. Brown, Terry McLaurin, Deebo Samuel and D.K. Metcalf passing him later during the 2022 offseason. Chicago does not have another big-ticket skill-position deal on its books, with Darnell Mooney, Chase Claypool and Cole Kmet attached to rookie contracts. Justin Fields' rookie pact runs through 2024 but can be pushed to 2025 via the fifth-year option. The team let David Montgomery walk — for a three-year, $18MM Lions deal — and landed a replacement (D'Onta Foreman) for just $2MM.
The Bears might still be in the market for defensive end help, having finished last in sacks in 2022 and addressing their D-tackle spots early in the draft. But Burns remains on track to sign a Panthers extension. Brown became extension-eligible in January, but the Panthers picked up his fifth-year option earlier this month.
Moore, 26, posted 1,100-plus-yard years from 2019-21, doing so despite a shuffling Panthers QB situation. The Bears have experienced fairly good fortune with veteran acquisitions at receiver over the past several years. Brandon Marshall still holds the team's single-season receiving yardage record; Allen Robinson produced two 1,100-plus-yard seasons. Neither lasted more than four years for the Bears, who did not get much from Robinson's fourth slate (a 410-yard showing on the franchise tag).
Moore's Chicago fit will be a work in progress, but he should have a chance to land another extension in the not-too-distant future, a contract that could keep him in Illinois for the long haul.