Justin Jefferson has submitted one of the greatest three-year runs to start a wide receiver career in NFL history. Statistically speaking, it is the best start to a wideout's career.
This has led the Vikings to discuss an extension this offseason, rather than waiting until 2024 — ahead of Jefferson's fifth-year option season. Minnesota officially extended Jefferson's rookie contract through 2024 on Tuesday, making the automatic call to pick up the LSU product's fifth-year option, Ian Rapoport of NFL.com tweets.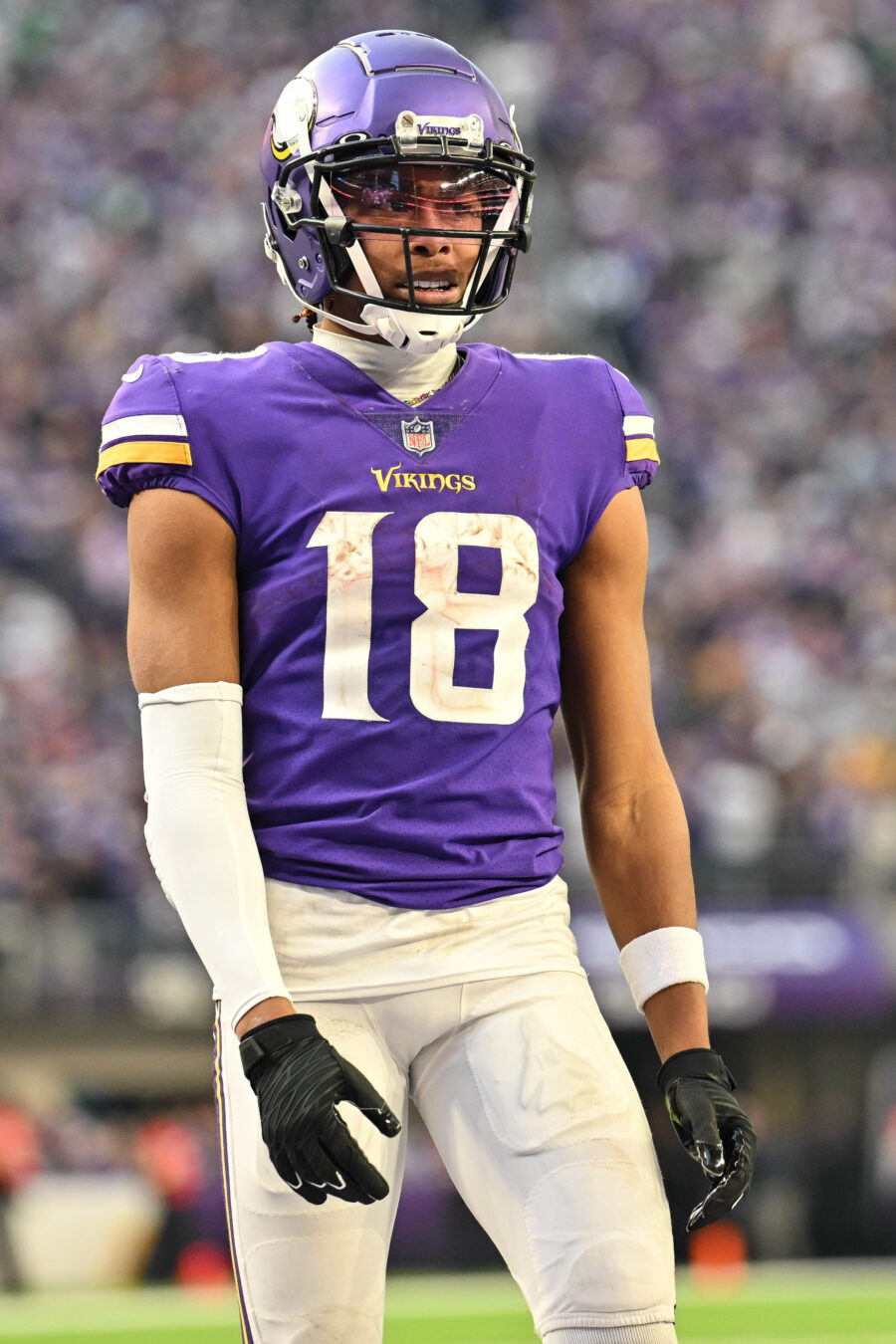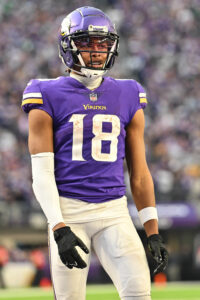 This will tie the three-time Pro Bowler to a fully guaranteed $19.74MM salary next year. The Vikings will look to make sure the former No. 22 overall pick does not play on that option. It will require a record-setting deal to prevent that. The only question regarding Jefferson's extension will be how much of a gap forms between the Vikings' superstar pass catcher and the field.
Jefferson's 4,825 receiving yards through three seasons shattered Randy Moss' NFL record (4,163). While Jefferson plays in a slightly friendlier passing era, the gulf between the 2020 first-rounder and the field is eye-popping at this juncture in his career. Only three wideouts in NFL history (Jefferson, Moss, Odell Beckham Jr.) have topped 3,900 receiving yards through three seasons. A.J. Green is the only other player who reached 3,800, illustrating the rarefied air Jefferson reached in 2022. Jefferson made a push at Calvin Johnson's single-season record last year but fell short; still, his 1,809 receiving yards are the sixth-most in NFL history.
Tyreek Hill set the bar for receiver extensions last year, pushing it to $30MM per annum. A.J. Brown's $56MM fully guaranteed represents the high-water mark on that front. Jefferson, who is going into his age-24 season, should be expected to surpass both. Teams typically do not prefer to extend non-quarterbacks with more than a year of rookie-contract control remaining. But Jefferson could become an exception, given the impact he has made for the Vikings.
The 2020 CBA has also done well to limit holdouts, as the ramifications — fines and the prospect of delaying a player's free agency by a year — have proven too severe for players to risk that leverage play. We are months away from any sort of Jefferson-Vikes standoff, and nothing thus far has indicated the sides are out of sync on a potential 2023 extension. GM Kwesi Adofo-Mensah stopped short of saying extending Jefferson this year will be a team mandate, and seeing as this option decision locks in Jefferson for 2024, it will be interesting to see if the fourth-year wide receiver makes a legitimate push to secure a windfall this year over taking his chances and waiting for next offseason.
Previous Vikings GM Rick Spielman made Jefferson the fifth receiver drafted in 2020, following Henry Ruggs (Raiders), Jerry Jeudy (Broncos), CeeDee Lamb (Cowboys) and Jalen Reagor (Eagles). Jefferson's numbers dwarf his peers', and his eventual payday stands to as well. For now, Jefferson is tied to a $2.4MM base salary in 2023.
Follow @PFRumors