Minutes after the Vikings made the easy call to push Justin Jefferson's rookie contract through 2024, the Bengals will do the same with Jefferson's former college quarterback. Cincinnati exercised Joe Burrow's fifth-year option Tuesday, Ian Rapoport of NFL.com tweets.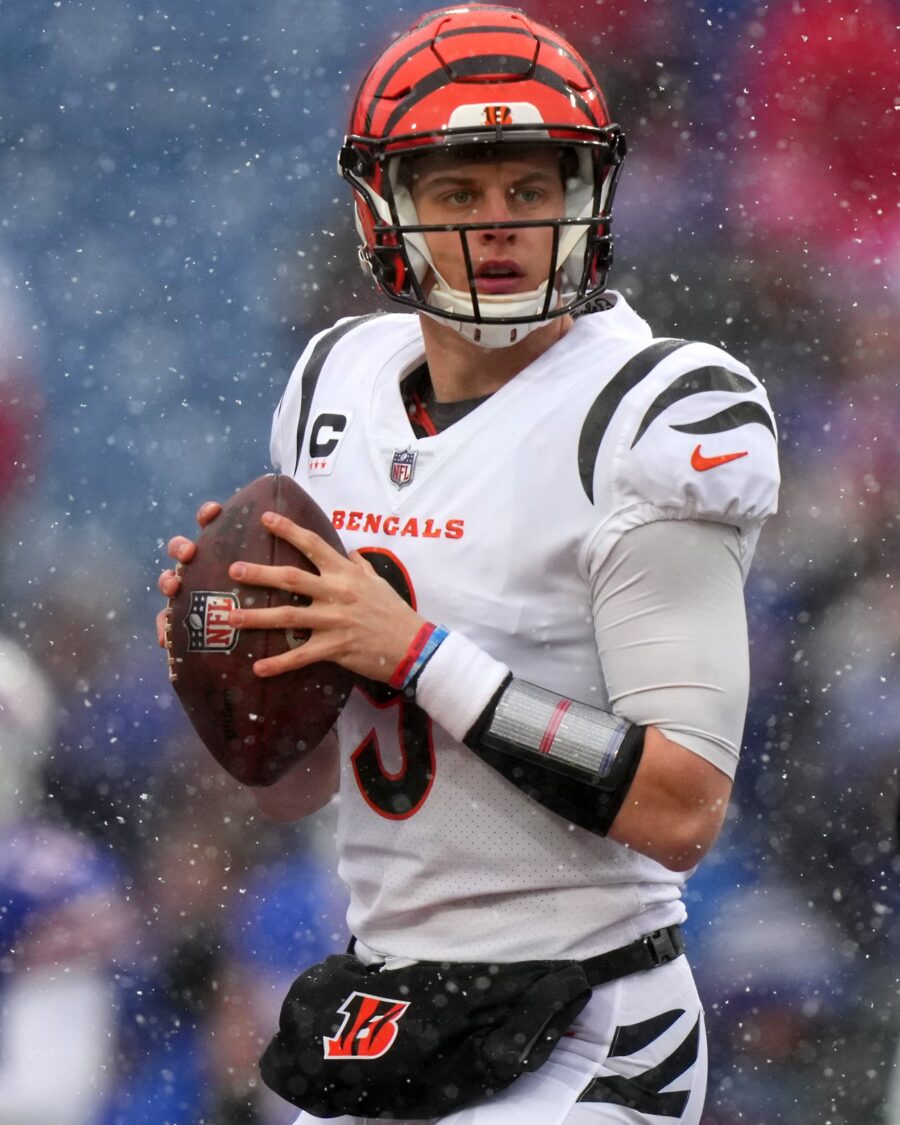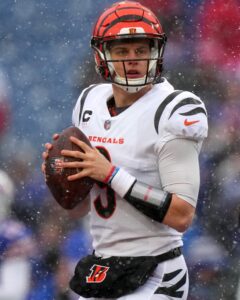 This will tie Burrow to a $29.5MM salary in 2024; that number is fully guaranteed. It is safe to expect Burrow to have fetched a bit more in guaranteed money by the time the 2024 season starts. The Bengals have started work on their franchise centerpiece's extension, one expected to break NFL records. The Bengals subsequently announced the option decision, calling it a "mechanical step" toward a long-term Burrow partnership.
[RELATED: 2024 NFL Fifth-Year Option Tracker]
The Bengals timed their 2-14 season perfectly, bottoming out in Zac Taylor's first year at the helm. This gave them access to Burrow, who was coming off a Heisman season that included a then-record 60 touchdown passes during LSU's unbeaten national championship campaign. Burrow leapfrogged Tua Tagovailoa as the favorite to go No. 1 overall during that season and became the top pick during 2020's virtual draft. He is chiefly responsible for radically changing the Bengals' trajectory.
Although Cincinnati went 4-11-1 in 2020, Burrow showed promise before an ACL tear ended his season. The Bengals, who shifted their strategy on free agency to complement Burrow's rookie contract beginning in 2020, then armed their ascending quarterback with ex-LSU teammate Ja'Marr Chase in 2021. That combination led Cincinnati to its third Super Bowl, completing a stunning run — based on preseason odds — that nearly ended with the Bengals hoisting their first Lombardi trophy. Burrow led the Bengals back to the AFC championship game in 2022, and although he fell to 3-1 against the Chiefs in that latest matchup with Patrick Mahomes, the 26-year-old passer should be expected to sign a historic contract this offseason.
Jalen Hurts' $51MM-per-year re-up will undoubtedly be Burrow's starting point, and it would be a surprise if he or Justin Herbert did not enter next season as the NFL's highest-paid player. Both are one-time Pro Bowlers, though Burrow leading the Bengals to five playoff wins — matching the franchise's total in its previous 53 years of existence — does stand out.
Teams have preferred to extend franchise-level first-round QBs before their fourth seasons, with most non-QB first-round standouts needing to wait until their fifth-year option offseasons to land a second contract. Hurts, Mahomes, Kyler Murray, Deshaun Watson and Josh Allen have each signed lucrative extensions before their fourth seasons. Mike Brown has mentioned the Mahomes model as a contract structure he supports, but no quarterback has opted for the extreme team-friendly structure — a 10-year pact — the Chiefs megastar has. It will be interesting to see how the Bengals-Burrow talks go, but updates should be coming fairly soon regarding the numbers and structure the Burrow camp seeks.
Follow @PFRumors