Just like fellow 2019 draft class quarterback Justin Herbert, Bengals signal-caller Joe Burrow is eligible for a massive extension this offseason. To no surprise, the legwork for putting together a second contract is underway for both players.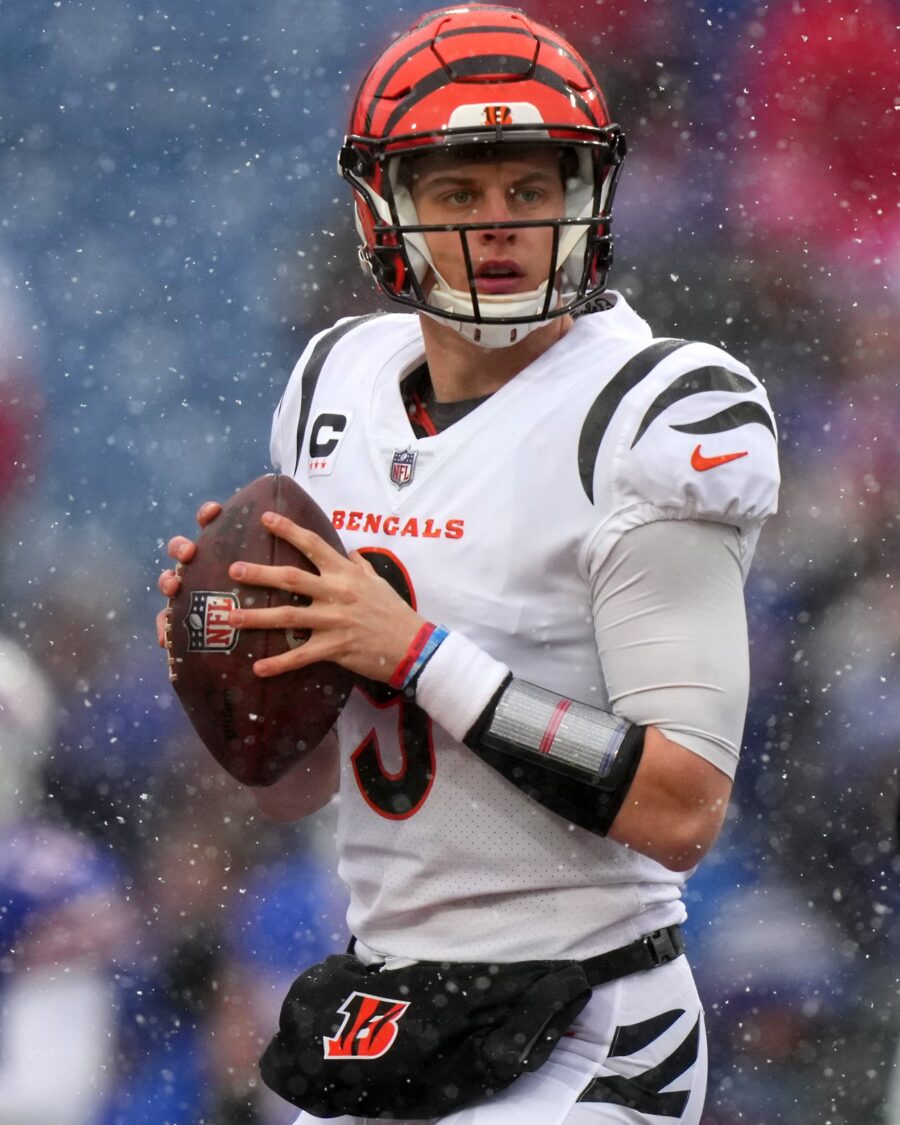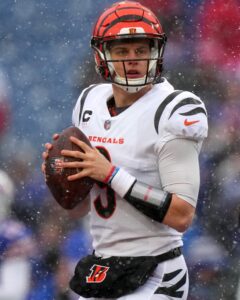 The Bengals are turning their attention towards a second contract for Burrow, as noted this week by top contract negotiator Katie Blackburn. With the first few waves of free agency complete, Cincinnati's top priority is maintaining as many members of their young core as possible, beginning of course with the former No. 1 pick.
"We've been thinking about it," Blackburn said on the subject of a Burrow extension, via Kelsey Conway of the Cincinnati Enquirer. "We've had some preliminary discussions, but there's free agency and such. So, we'll see if we can get into it a little bit more maybe… it's hard to say exactly what the pace [is] but we hope that there's something that can get done."
Burrow, 26, has put aside all doubt about his potential after his rookie season ended with an ACL tear. Helping lead the Bengals to consecutive AFC title games (and one Super Bowl appearance) over the past two years, he has established himself as one of the top passers in the league. That has him on track to become one of, if not the highest-paid players in the league once an extension is in place.
Regarding the structure of the Pro Bowler's next accord, something similar to the one signed by Patrick Mahomes could be in the cards. Bengals owner Mike Brown pointed to that deal (10 years, $450MM in base value) as a favorable blueprint, as noted by Conway in a separate piece. The length of the Mahomes contract remains unrivaled in the NFL, but the Chiefs have enjoyed plenty of success to date with him on the books. Burrow's age and production suggests a long-term investment would be relatively safe.
The particulars of what the LSU product is seeking, however, remain to be seen at this point. Not much urgency exists in one sense since Burrow can be kept under contract through the 2024 campaign via the fifth-year option. However, the Bengals (just like the Chargers with Herbert, and the Eagles with Jalen Hurts) would likely be well-served to get a deal done before the QB market undergoes its next upward surge with extensions for the latter two.
Five QBs currently average $45MM or more per season on their existing contracts. That figure is likely the floor for any Burrow extension, with a strong potential existing for an AAV notably higher than that. Over the coming weeks and months, the progress which is made in contract talks will be a key storyline for the Bengals and the rest of the quarterback landscape.
Follow @PFRumors