As yet another indicator of the Texans' Bryce Young interest, Fox Sports' Jay Glazer reports the trade talks between they and the Bears nearly produced a deal in March (Twitter link). Chicago's previously reported two-trade effort falling through led to Carolina having Young access at No. 1.
Ryan Poles has discussed the Bears' plan to trade with the Texans and then swap with the Panthers, moving from No. 1 to No. 2 to No. 9. The Texans backed out at the final stage, and Glazer's report indicates the team was near the goal line on this trade. As it stands, Houston will go into tonight's first round holding their No. 2 pick. The Texans had held the top slot for weeks, but a Davis Mills-led game-winning drive in Week 18 — one that included a fourth-and-20 Mills-to-Jordan Akins touchdown connection — gave the Bears the pick.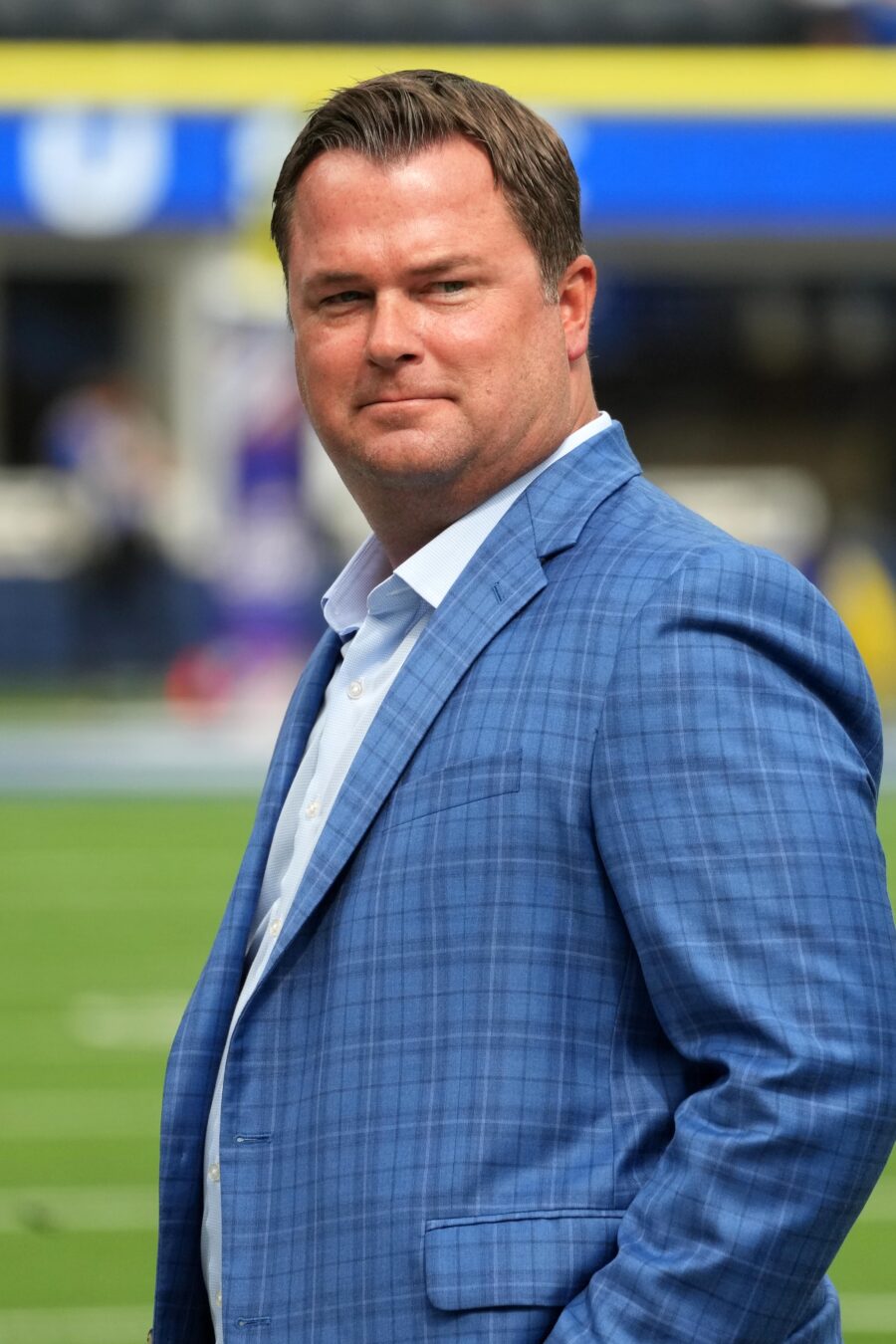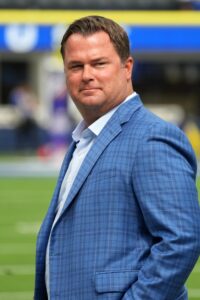 To move from No. 2 to No. 1, Houston was set to send Chicago a trade package that included at least one starting offensive player, Darin Gantt of Panthers.com adds. The Panthers were simultaneously negotiating with the Cardinals for the No. 3 pick, with Gantt adding the team's proposal for 3 was similar to its offer for 2. It is worth wondering if the offensive player in Houston's was Brandin Cooks, whom the team traded to Dallas last month.
"Wednesday afternoon, we were there," Panthers GM Scott Fitterer said regarding a trade from No. 9 to No. 2 with the Bears. "That evening, we kept waiting for, basically for Houston to make a decision. [Owner David Tepper] is calling me because we're waiting for that to happen. And all day Thursday, nothing. And Thursday night, I call Ryan. He's like pacing at his house. He goes, 'I can't sleep. Now I'm sick to my stomach,' because ultimately, he's going to really rack up picks and stuff.
"And then Friday comes, nothing in the morning. I talk to him at noon. He's frustrated. Talk to him again about 2:30 p.m. He's frustrated. And it's kind of like, OK, what's it take then? Take 2 out. What if we just want to come to 1?"
The Raiders and Colts also discussed the pick with the Bears, but the Panthers including D.J. Moore represented a turning point. As the Panthers shifted their focus from moving to No. 1, Poles prioritized the veteran wideout. The Panthers gave up Moore, a 2024 first-rounder and two seconds to move up eight spots. The other teams involved led the Panthers to include Moore, per Gantt. The Bears also inquired on Brian Burns and Derrick Brown. While the Panthers had previously turned down a first-rounder for Moore, they included him in their revised offer. The team has since signed Adam Thielen and DJ Chark.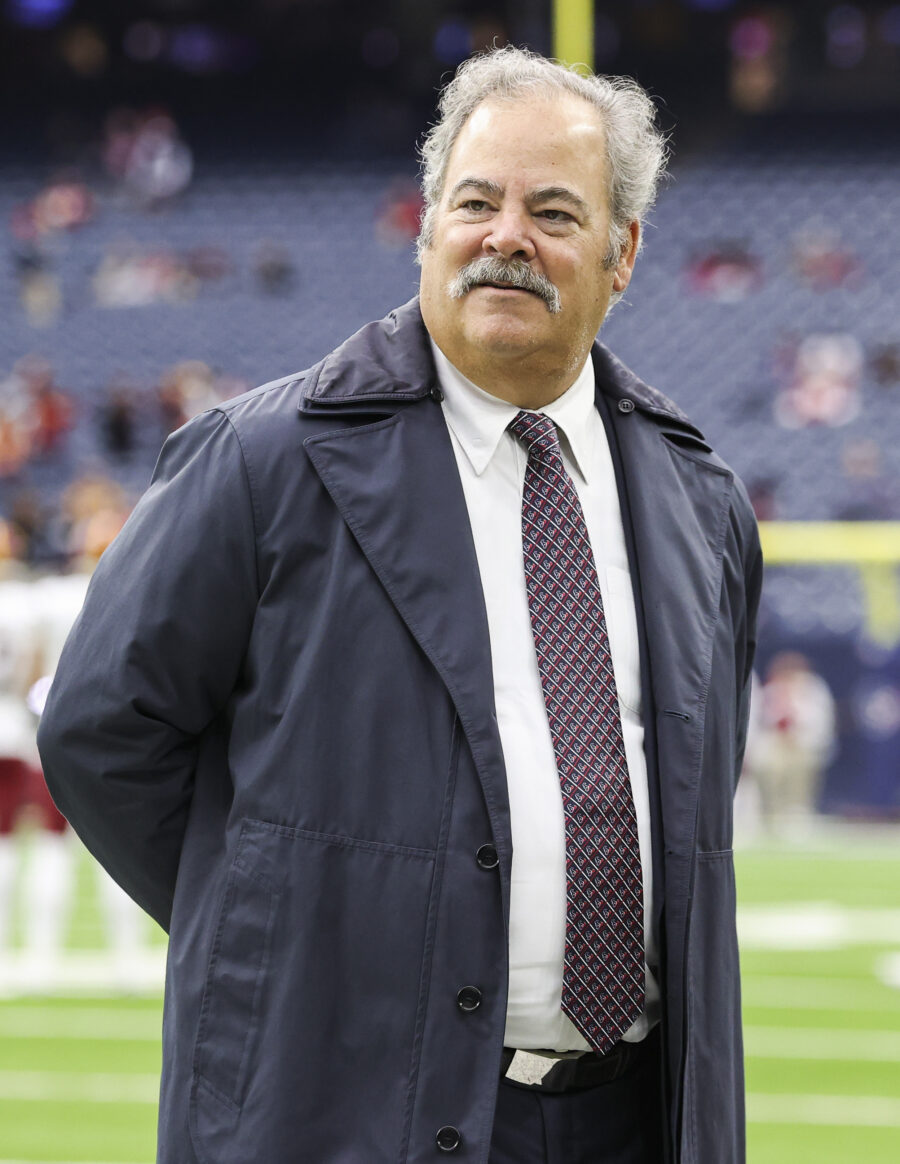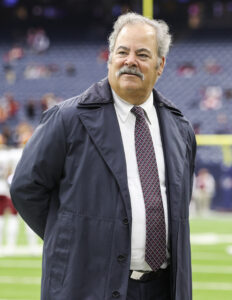 "We're trying to protect ourselves by talking about 3, and it was a pretty good deal to go to Arizona, but then there's two quarterbacks in between that are possibly going right?" Fitterer said. "And that's why we said, let's just go get the 1. Yeah. And let's control this. … But then the other team comes in, and they're offering what is actually more than we gave up, pick-wise. So that's where the D.J. factor came in. That's what put us over the top. We didn't have to do as much pick-wise because we knew D.J.'s worth more than a 1."
Houston's hesitancy about the trade creates intrigue regarding its plans for tonight. The Texans now appear set to pick an edge rusher — either Alabama's Will Anderson Jr. or Texas Tech's Tyree Wilson, who look to be part of a floor-vs.-ceiling debate — over a quarterback. That said, owner Cal McNair is more involved with this year's first-round pick compared to 2022. As recently as this week, SI.com's Albert Breer notes the organization was "pretty torn" on going quarterback or edge rusher at No. 2. While the latter route may have prevailed, the Texans will still need to find a path to landing a bona fide starter option.
On that front, Caserio has explored moving up from No. 12 overall as a way to land a passer, Breer notes. The team has looked into trading back into the top 10 for a QB, ProFootballNetwork.com's Tony Pauline adds. The Texans have a second-round pick and two thirds in this year's draft; they have two firsts in 2024.
The Titans have been steadily tied to negotiating with the Cardinals, who are weighing offers from multiple teams. With the Colts set to pick at No. 4, it is possible C.J. Stroud and Will Levis — frequently connected to Indianapolis — will be off the board in the first four picks. That would leave the Texans with the options of Anthony Richardson, whom they did not host on a pre-draft visit, and Hendon Hooker. The Texans are believed to be intrigued by the ex-Tennessee Volunteer, but he is coming off an ACL tear and already 25. Hooker climbing into the top 10 would make for quite the pre-draft rise, and it is also possible Houston could nab the rehabbing QB by trading down.
Follow @PFRumors