Rumored to be on the fence about Chase Young's fifth-year option, the Commanders look set to put the former No. 2 overall pick in a contract year. They are not planning to pick up Young's option, Nicki Jhabvala of the Washington Post reports (on Twitter).
Because Young is a one-time Pro Bowler, his 2024 option would cost Washington $17.45MM. Since that rookie-year honor, however, Young ran into a complicated ACL injury that sidetracked his career. Young returned to action late last season, but more uncertainty exists regarding the former Defensive Rookie of the Year's trajectory compared to where it stood after the 2020 campaign.
[RELATED: 2024 NFL Fifth-Year Option Tracker]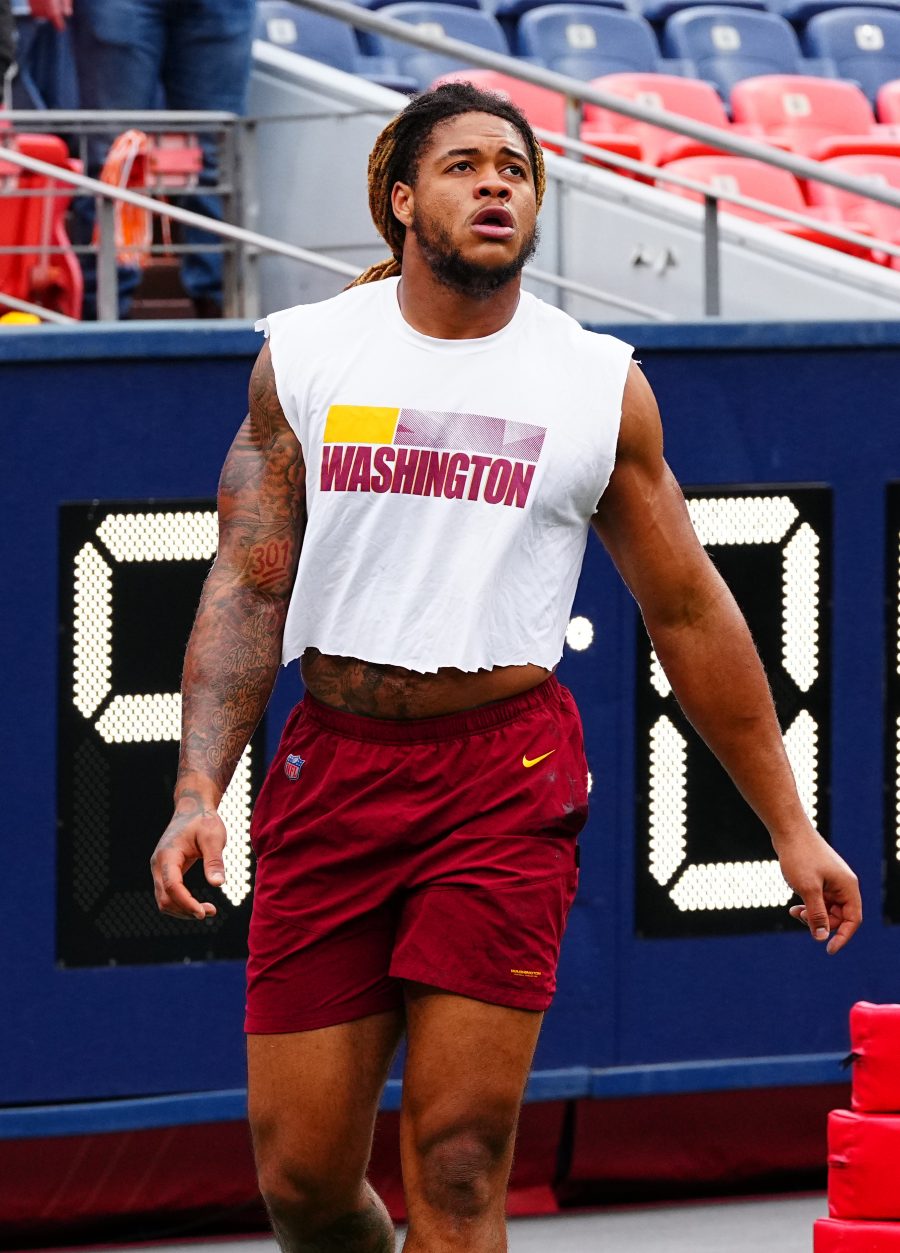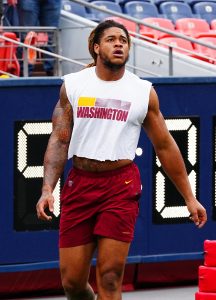 This will set up one of the more interesting contract years in recent memory. Young finished second in the 2019 Heisman balloting and was viewed as the consensus best non-quarterback in the 2020 draft. Young lived up to that billing as a rookie, helping lead Washington to an unexpected division title — albeit at 7-9 — by anchoring a defensive line loaded with first-round picks. But Young has since missed 22 games.
Young, who turned 24 this month, is believed to have suffered a ruptured patellar tendon in addition to an ACL tear in November 2021. This turn of events led to the Commanders holding off on redeploying him until Week 16 of last season. While other players who suffered ACL tears during the 2021 season debuted in Week 1 or early last year, Young lost nearly 1 1/2 seasons because of his setback. The injury and lengthy rehab process will force Young to prove his value in 2023.
Although Young registered 7.5 sacks and four forced fumbles as a rookie, he tallied just 1.5 sacks and four quarterback hits in nine games before suffering his seminal injury in 2021. Last season, Young logged 115 defensive snaps and one QB hit. Expected to be much healthier in 2023, Young is on track to be full-go in Week 1. That said, it is understandable the organization is expressing some caution regarding a $17MM-plus Young guarantee.
The Commanders are expected to be sold soon, but it is not yet known who will be the new owner. Josh Harris remains in the lead, as the NFL has reviewed the 76ers owner's bid. But at least one other buyer remains in the mix. That uncertainty may well have affected Young, given the expense here. Had Young not been voted to the 2020 Pro Bowl (when COVID-19 nixed the actual game), his limited participation in the 2021 and '22 seasons would have knocked him down to the fourth tier of the option structure ($12.14MM). The higher cost coupled with ownership instability may have impacted the team's thinking here.
This decision will mean Washington will have picked up the fifth-year options for Montez Sweat, Daron Payne and Jonathan Allen but not Young. Given Young's draft status compared to his D-line mates, it is fascinating he has a chance to hit free agency a year earlier. The Commanders extended Allen and did not let Payne hit the market this year, franchise-tagging him after a breakthrough fifth-year option season. Sweat is heading into his option year, which sits at $11.5MM. Young's fourth-year cap number checks in at $10.99MM.
Allen and Payne are attached to big-ticket extensions — at $18MM and $22.5MM per year, respectively — but the team suddenly does not have long-term plans at defensive end. Sweat and Young going into contract years at the same time may put the franchise to an either/or call, with only one franchise tag available in 2024. Barring an extension before that point, one of the Commanders' two D-end starters could be auditioning for another team this season.
Follow @PFRumors