Momentum towards a Commanders sale continues to build, with Jonathan Jones of CBS Sports reporting that owner Dan Snyder is likely to sell the franchise in the next one to three weeks. Although no Commanders-related matter was officially on the agenda at last week's league meetings, Falcons owner Arthur Blank appeared to confirm that a sale is imminent.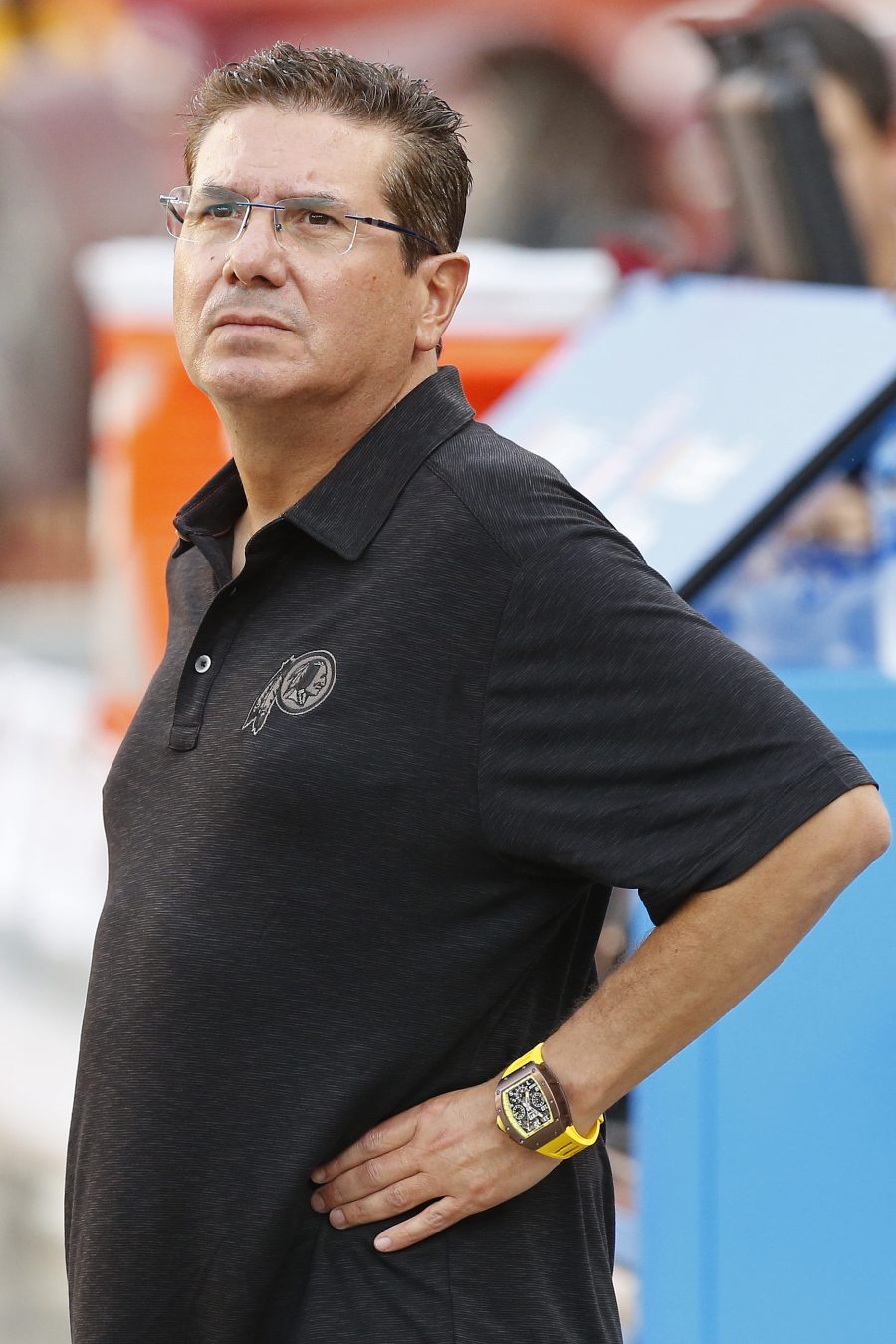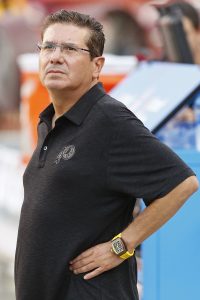 "The league is doing whatever it can to help support the Snyders in this transaction and transition," Blank said. "I saw [Snyder's wife] Tanya [Snyder] this morning and wished her well, Dan as well. I think their family has moved to London, I believe. We'll see what will happen. He's a young man, his children are young, his wife's young and they have a whole life ahead of them. I certainly wish them well."
Indeed, as Nicki Jhabvala, Liz Clarke, and Mark Maske of the Washington Post reported in January, the Snyders recently filed a certificate of incorporation of a private limited company for Snyder UK Investments Limited with the registrar of companies for England and Wales. On that certificate, the Snyders — both of whom are listed as company directors — name England as their usual place of residence.
Furthermore, the Synders' son, Gerry Snyder, is no longer on the Appalachian State football roster, and Jones reports that Gerry is not enrolled at the school this semester. Dan Snyder has cleared out his ownership offices and has put one D.C.-area estate on the market.
In addition to Josh Harris, Steve Apostolopoulos, and Tilman Fertitta, there is a mystery fourth bidder in the mix, according to Jones, although the identity of that bidder is presently unknown. While the most recent reporting on the matter suggested that Amazon CEO Jeff Bezos remains in play, Charles Gasparino of FOX Business Network says that Mark Cuban, the owner of the NBA's Dallas Mavericks, has no interest in the Commanders (Twitter link). Interestingly, former Washington quarterback Robert Griffin III is interested in joining the Harris group, as the one-time face of the franchise said during a recent appearance on The Rich Eisen Show (via Madison Williams of SI.com).
Gasaprino also hears that reports of the Harris- and Apostolopoulos-led groups hitting the fully-funded $6 billion are a bit overstated. Instead, those bids come with contingencies, and the "real" number is actually closer to $5 billion (Twitter links). One way or another, Dan Snyder is going to realize quite a return on investment, as he purchased the club for $800MM back in 1999.
Another point to consider is that, regardless of the details of the final proposals, Dan Snyder does not have to sell the Commanders to the highest bidder, and can instead sell to the group he likes the most. For instance, Jones suggests that Snyder may not care for the fact that the Harris and Apostolopoulos groups have leaked reports of their ability to obtain the necessary cash for the purchase of his team when he himself has not even confirmed that the team is for sale. Similarly, the personal tension between Snyder and Bezos has been oft-cited as a reason why Bezos may not be able to acquire the franchise despite having the financial wherewithal to blow other candidates out of the water.
The pending sale also has some on-field ramifications. We had already heard about the delayed payouts of signing bonuses included in recent player contracts, and JP Finlay of NBC Sports Washington says that the status of DE Chase Young's fifth-year option could be impacted by the ownership situation (Twitter link). After a tremendous rookie campaign, Young sustained a torn ACL and patellar tendon in Week 10 of the 2021 season, which limited him to nine games that year and just three contests in 2022. However, because Young does have a Pro Bowl nod on his resume, his fifth-year option would check in at a fully-guaranteed $17.5MM.
A decision on Young's option must be made by May 2. And, while the team is reportedly committed to 2022 fifth-rounder Sam Howell as its starting quarterback, head coach Ron Rivera said that a new owner's viewpoints on the matter could alter the Commanders' QB direction.
Follow @PFRumors