JULY 20: In advance of the finance committee's in-person meeting, Maske and Jhabvala noted that its informal vote produced a 7-0 result. As a result, confidence remains high that the full owners' meeting will produce a unanimous approval of the sale later today.
JULY 18: In advance of the special league meeting during which owners will vote on the proposed sale of the Commanders to Josh Harris, the NFL's finance committee has set the stage for ratification. An informal meeting amongst the group removed the two remaining potential obstacles to approval.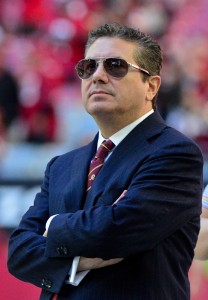 Mark Maske and Nicki Jhavbala of the Washington Post report that the finance committee gathered remotely and conducted a 'straw poll' on the matter of the impending $6.05 billion sale from Dan Snyder to Harris. Not all eight members took part, but the result amongst those who did was a unanimous recommendation of approving the sale. When all league owners meet in person on Thursday in Minneapolis, the expectation remains that the Harris purchase will go through.
A potential roadblock to that development emerged last week, with the issue of indemnification relating to Snyder and the rest of the league regarding the ongoing Jon Gruden lawsuit representing a threat to the sale. On that point, though, the Post reports that an agreement has been reached which will resolve the matter, paving the way for approval of the sale. That process will see the record for North American sports franchise sales broken for the second consecutive summer, and allow Harris to add an NFL team to his name (in addition to the NBA's Philadelphia 76ers and NHL's New Jersey Devils).
An official vote by the finance committee is set to take place on Thursday not long before the full league meeting. Owners are expected to follow the committee's recommendation, and there has been little to no doubt during this process that the minimum 24 'yes' votes will be attained for the sale to go through. Ratification will pave the way for Harris' group to assume control of the franchise in time for the opening of training camp next week.
Notably, the Post report adds that Snyder recently spoke with investigator Mary Jo White concerning her ongoing investigation into him and the Commanders. The much-anticipated report from White could be released shortly after the sale goes through, and NFL commissioner Roger Goodell has committed to making the findings public. The league has received renewed pressure to release the report upon completion, and Snyder's remarks will no doubt be a point of interest once they are revealed.
With the ratification vote still on track, the Snyder era remains set to come to an end later this week. Harris is not expected to make any substantial changes upon taking charge of the franchise, one which will again be the subject of plenty of attention in the coming days.