One of the offseason's most notable off-the-field storylines, the legal dispute between ex-Raiders head coach Jon Gruden and the NFL most recently took a turn in May. The league's motion to send the impending court battle to arbitration was denied, though it has appealed that ruling.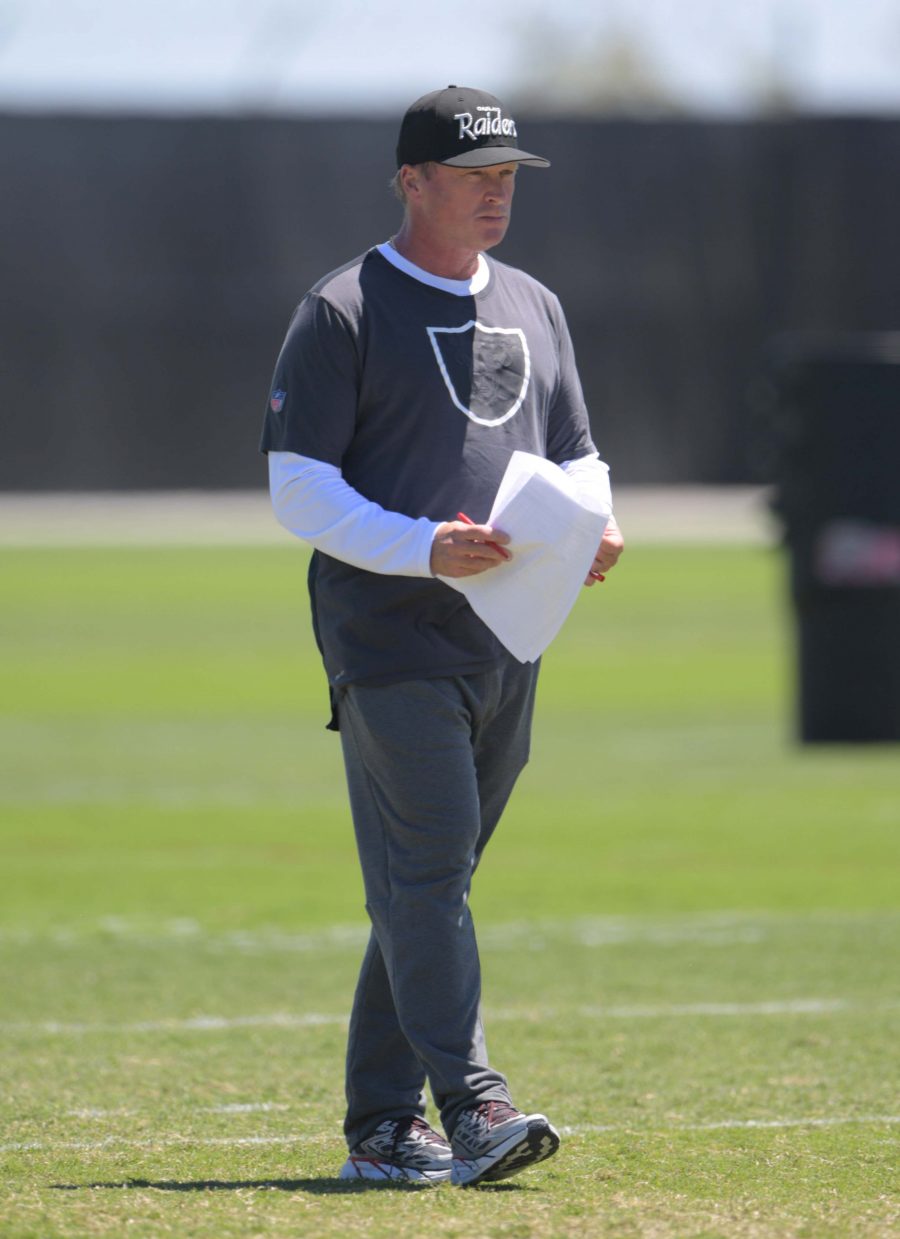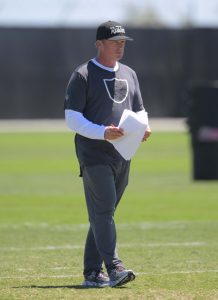 While both parties wait for the appeals process to officially begin, the NFL has formally claimed that the emails Gruden sent to Bruce Allen – which ultimately forced him to resign last October – were not reflective of an isolated period. Instead, the league's representatives argued, Gruden "continued to send the same kinds of derogatory emails consistently following his start date with the Raiders," as detailed by Pro Football Talk's Mike Florio.
The original leaked emails exclusively dated back to Gruden's time with ESPN, so the allegation that a similar pattern stretching into his second stint with the Raiders is significant. As his attorney noted, however, such a claim was not made in time for the arbitration ruling to made, meaning that the league cannot use any evidence it finds on the matter as part of its continued argument against a trial in open court.
The fact that the league nevertheless made the accusation contributes further to what Gruden's agent, Bob Lamonte, termed a 'hit-job' against him. "That's why if this were to go to trial, it would be devastating for the National Football League," he said in a separate Florio piece. The threat of widespread PR fallout has led some to believe that Gruden will coach again in the NFL at some point, something the 59-year-old has expressed a desire for.
Making his first public remarks since the legal battle, Gruden said, via ESPN's Paul Gutierrez, "I'm ashamed about what has come about in these emails, and I'll make no excuses for it. It's shameful. But I am a good person. I believe that… I've made some mistakes. But I don't think anybody in here hasn't. And I just ask for forgiveness, and hopefully, I get another shot."
It remains to be seen when a resolution will be reached with respect to the league's appeal, and, subsequently, when this situation will move forward. In the meantime, Gruden could remain a name worth watching on the coaching market down the road.
Follow @PFRumors