Embroiled in litigation against the NFL and Roger Goodell stemming from his October 2021 forced resignation, Jon Gruden has hovered well off the league's coaching radar since his Raiders departure. The Super Bowl-winning HC's recent Saints visit brought him back onto the grid.
The Saints met with Gruden over a four-day period last week, seeking his input regarding Derek Carr's strengths and weaknesses. Gruden coached Carr for three-plus seasons, and while that tenure ended badly, the two-time Raiders HC helped the passer rebound from a down mid-career stretch.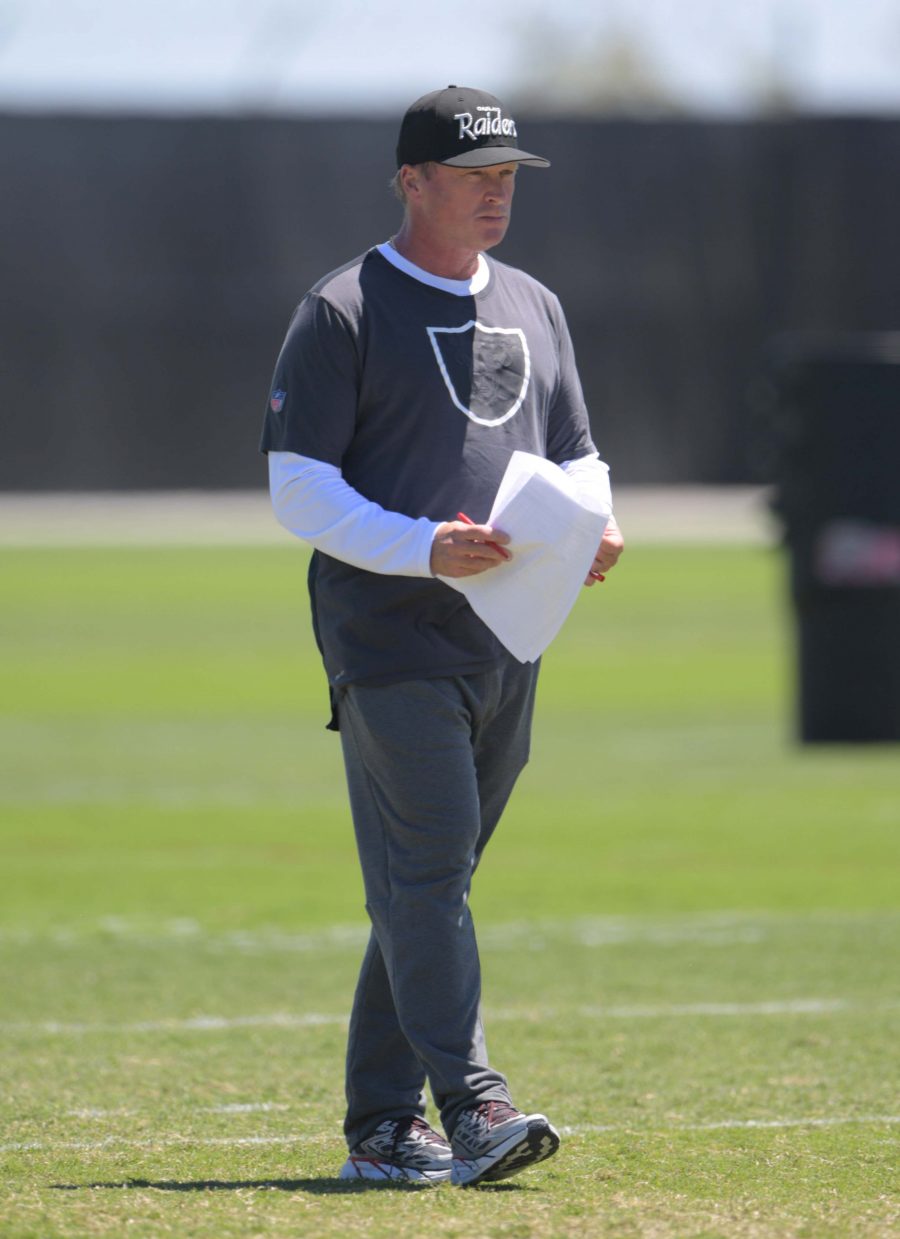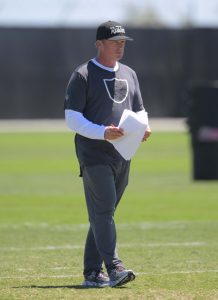 "In Jon, we have a resource here that is football through and through," Saints HC Dennis Allen said, via SI.com's Albert Breer. "And he's had an opportunity to work with Derek Carr. "So what better [way to use that] resource than to just get some thoughts and ideas on how he worked with Derek and what he thought worked well with Derek?"
Gruden visited Saints OTA sessions on Wednesday and Thursday, per Breer, doing so after having dinner with GM Mickey Loomis on Tuesday night in New Orleans. While Gruden supplied the Saints' staff with a number of ideas on how best to use Carr, Breer adds Allen made a point to inform 15th-year Saints OC Pete Carmichael the team would not be running the Gruden offense. Even as it will still be Carmichael calling plays for a second straight season, some of Gruden's concepts will be added to the mix via various tweaks.
Gruden spent a season working with Sean Payton in Philadelphia; the Eagles employed Payton as QBs coach under then-OC Gruden in 1997. Although considerable time has passed since that point, that link added an element of familiarity for Gruden regarding the offense Carmichael is running in New Orleans.
Payton ran the show on offense for the Saints throughout his 15-year run on the sidelines, though Carmichael served as their play-caller during the now-Broncos HC's 2012 Bountygate suspension. Carmichael received another chance to call plays last season, after Payton stepped down from his post. The Saints improved from 28th to 19th in total offense from 2021-22 but scored fewer points compared to Payton's final year, falling from 19th to 22nd in that area. The team then handed Carr a four-year, $150MM contract (featuring a $100MM practical guarantee) to stop the post-Drew Brees QB carousel.
After Carr's third-place MVP finish in 2016, his QBR dropped to 20th (2017) and then 27th (2018). The '18 result came in Gruden's first year, a season in which the Raiders traded Amari Cooper. Despite the Raiders' Antonio Brown trade failing to produce any regular-season snaps in 2019, Carr began his bounce-back effort in Gruden's offense. He ranked 10th in QBR in 2019, 11th in 2020 and 14th during the 2021 season that ended with OC Greg Olson calling the shots. Carr did not prove a fit in Josh McDaniels' offense, and the Raiders released him after nine seasons.
Gruden's lawsuit against the league is ongoing, but Mike Florio of Pro Football Talk adds the Saints did not receive negative feedback for their meeting. The Saints had even planned to bring in Gruden earlier, per Breer, but schedules did not align. Gruden, 59, has expressed a desire to coach again. A fourth HC opportunity seems highly unlikely, but the Saints appear serious about using some of Gruden's concepts this season.