Less than four months after Tom Brady's second retirement, the legendary quarterback is close to becoming part of a new team — as a part-owner. The rumored Raiders connection will produce an agreement.
Brady agreed to buy a stake in the AFC West franchise, according to SI.com's Albert Breer (Twitter link). The 23-year veteran passer already went into a partnership with Raiders owner Mark Davis, buying a stake in the WNBA's Las Vegas Aces franchise last year. This does prompt a few questions, but Brady does look set to join the ownership ranks soon.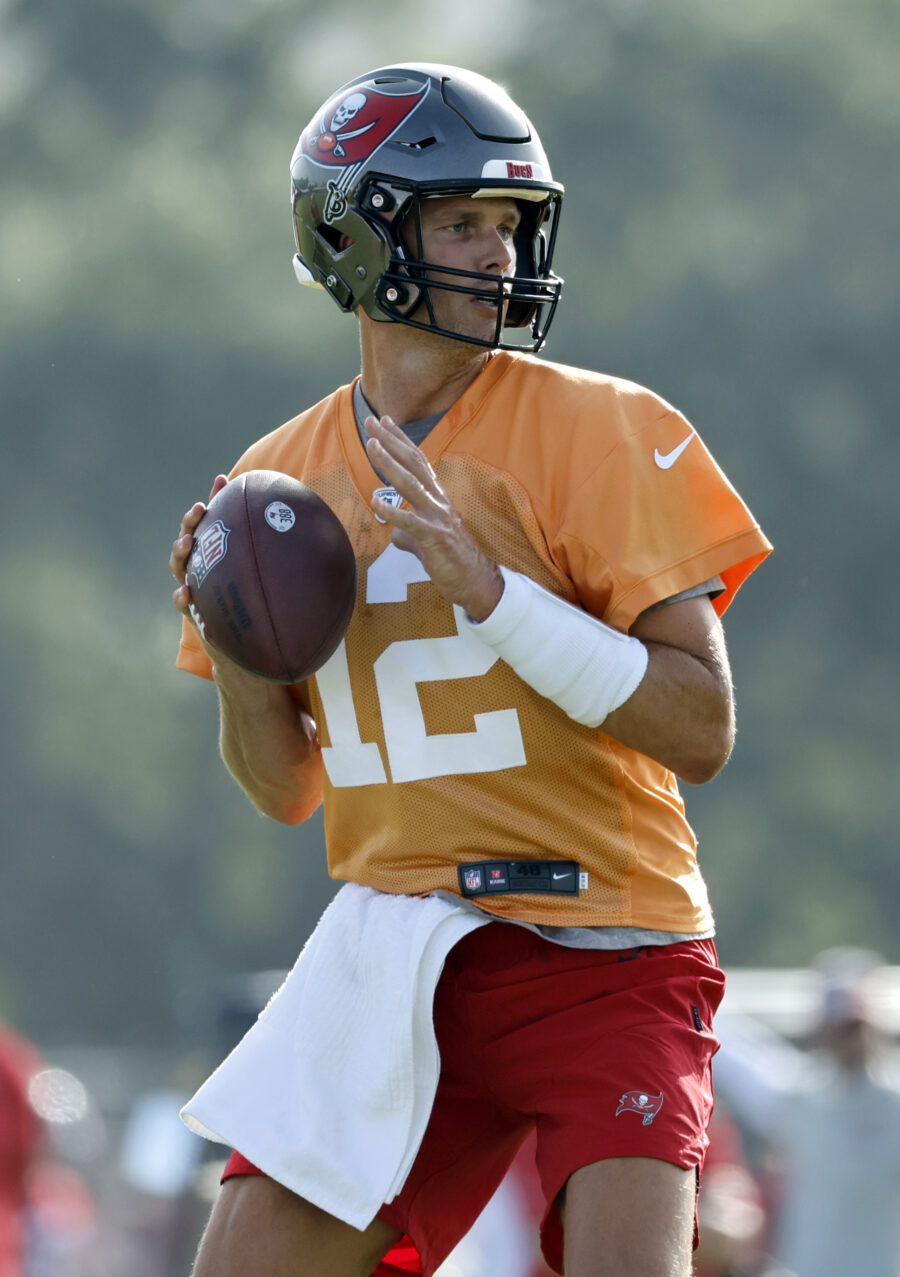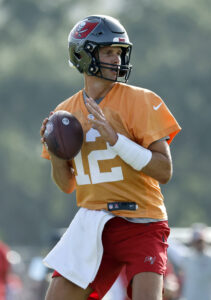 This agreement will be subject to NFL approval, and Breer adds this piece of business will not be on the owners' agenda at this week's league meetings. It would seem likely Brady, 45, agreeing to purchase a presumably small stake in the Raiders will be approved, though it does raise questions about potential objectivity regarding his FOX agreement. Brady signed a 10-year, $375MM deal to become FOX's No. 1 analyst last year, but the former Patriots and Buccaneers QB said — following retirement No. 2 — he will table that career path to 2024.
Brady's involvement in the ownership ranks comes just more than a year after this potential foray created considerable trouble for the Dolphins. The rumored Brady path to Miami as a part-owner and presumptive quarterback, in a package deal with Sean Payton, ended up costing the Dolphins their 2023 first-round pick and 2024 third-rounder. Owner Stephen Ross incurred a suspension for his involvement in a multiyear tampering scheme involving Brady.
Monday's agreement certainly opens the door to the possibility — however remote it might be — of Brady coming out of retirement and playing for the Raiders. This scenario could conceivably affect a potential vote on Brady's status as a part-owner. Any rumors on this front would lead to Raiders salary cap questions — something a Brady ownership role with the team obviously would not — but Brady obviously has a longstanding relationship with Josh McDaniels and overlapped with GM Dave Ziegler during part of his New England tenure.
While this is not yet a scenario worth discussing in much detail, the Raiders signed ex-Brady backup Jimmy Garoppolo, who has become one of the league's most injury-prone QBs since leaving the Patriots, and backstopped him with another former Brady QB2 — Brian Hoyer. Las Vegas' backup will turn 38 this season. Fourth-rounder Aidan O'Connell is positioned as a developmental arm. Should Brady come out of retirement again, Vegas would certainly seem the venue. Unlike last year, when the Bucs held Brady's rights, the 15-time Pro Bowler is a free agent after playing out his Tampa Bay deal.
The Raiders did pursue Brady as a player during his 2020 free agency but backed out before the finalist stage. Brady famously broached this topic during an appearance on HBO's The Shop. They also were loosely linked to him this year, with a January report indicating they were doing homework on Garoppolo and Brady. The latter's retirement took a big-ticket option off the table for the Raiders and other teams in free agency, and Garoppolo signed a three-year, $72.75MM deal in March.
Greg Olsen will spend at least one more season as FOX's top analyst, and it will be interesting to see how Brady's ownership agreement — if approved by the NFL — affects matters on that front. For now, the owners will consider Brady's Raiders stake. But it appears the seven-time Super Bowl winner is close to returning to the league in a different capacity.
Follow @PFRumors