FEBRUARY 10: Brady filed a retirement letter Friday, Adam Schefter of ESPN.com tweets. Another comeback could certainly commence, but this decision will sting the Bucs ahead of free agency. Brady's $35.1MM in dead money will accelerate onto the Bucs' 2023 cap. Tampa Bay, which went to the void-years well with Brady again in 2022, will be free of this contract after 2023. But the team is $55MM-plus over the cap presently.
FEBRUARY 1: Exactly a year from the date he initially announced he would retire, Tom Brady again informed the Buccaneers he will walk away from the game. The legendary quarterback said Wednesday morning he will call it quits after 23 seasons (video link).
Although Brady backtracked on his Feb. 1, 2022 decision, he said recently another retirement call would be final. The 45-year-old superstar had already been linked to a few teams as a free agent, but it does not appear he was planning to leave Tampa. For months, Brady had indicated to confidants he would either play a fourth season with the Bucs or walk away, Jeff Darlington of ESPN.com reports (on Twitter). Brady informed Bucs brass at 6am Wednesday he would take the retirement route.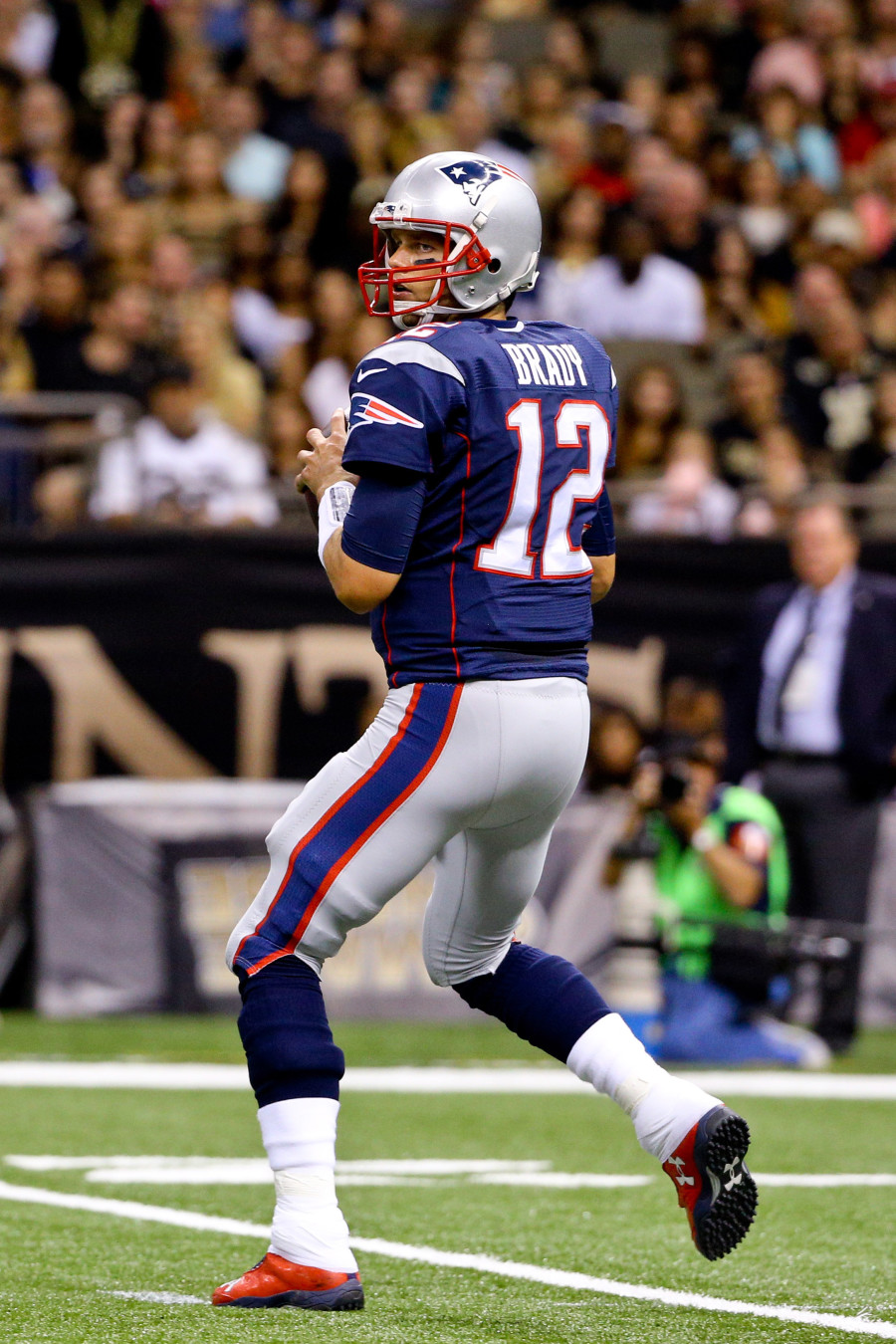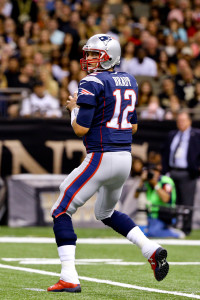 Family considerations will drive Brady's second retirement decision, Ian Rapoport of NFL.com tweets. Brady had long set an age-45 season as a goal, and while even that seemed a difficult milestone to hit, the former sixth-round Patriots draft choice got there and did so without displaying a significant decline. While the decision to unretire in March 2022 produced a wave of headlines and preceded an 8-9 Bucs season — one that ended with a blowout wild-card loss to the Cowboys — Brady still broke his own single-season NFL record for completions. The enduring great has just about every other passing standard on his resume, one that will be difficult for future quarterbacks to eclipse.
Last year's retirement decision did not emerge from Brady himself, but rather from reports indicating he was departing after two Bucs seasons. Brady subsequently made a retirement announcement. Given Brady's unmatched career and relentless desire to succeed on the field, even this exit cannot completely be labeled his definitive NFL walk-off. But the seven-time Super Bowl champion did add "for good" to his brief address this time.
"I'm retiring for good. I know the process was a pretty big deal last time, so when I woke up this morning I figured I'd just press record and let you guys know first," Brady said. "So I won't be long-winded. I think you only get one super-emotional retirement essay, and I used mine up last year."
A recent Darlington report (video link) indicated two teams were looking into Brady as a free agent. He was set to hit the market for a second time in March. A Josh McDaniels reunion with the Raiders came up weeks ago, and speculation of Brady wrapping his career with his hometown 49ers intensified following Brock Purdy's UCL tear. The fact that teams were investigating Brady to be their starter in what would have been an age-46 season illustrates the staggering endurance the former Patriots cornerstone showed. The Michigan alum's place as the greatest NFL player ever can be debated, but he displayed preposterous longevity that allowed for considerable distance to form between he and his peers in the record book.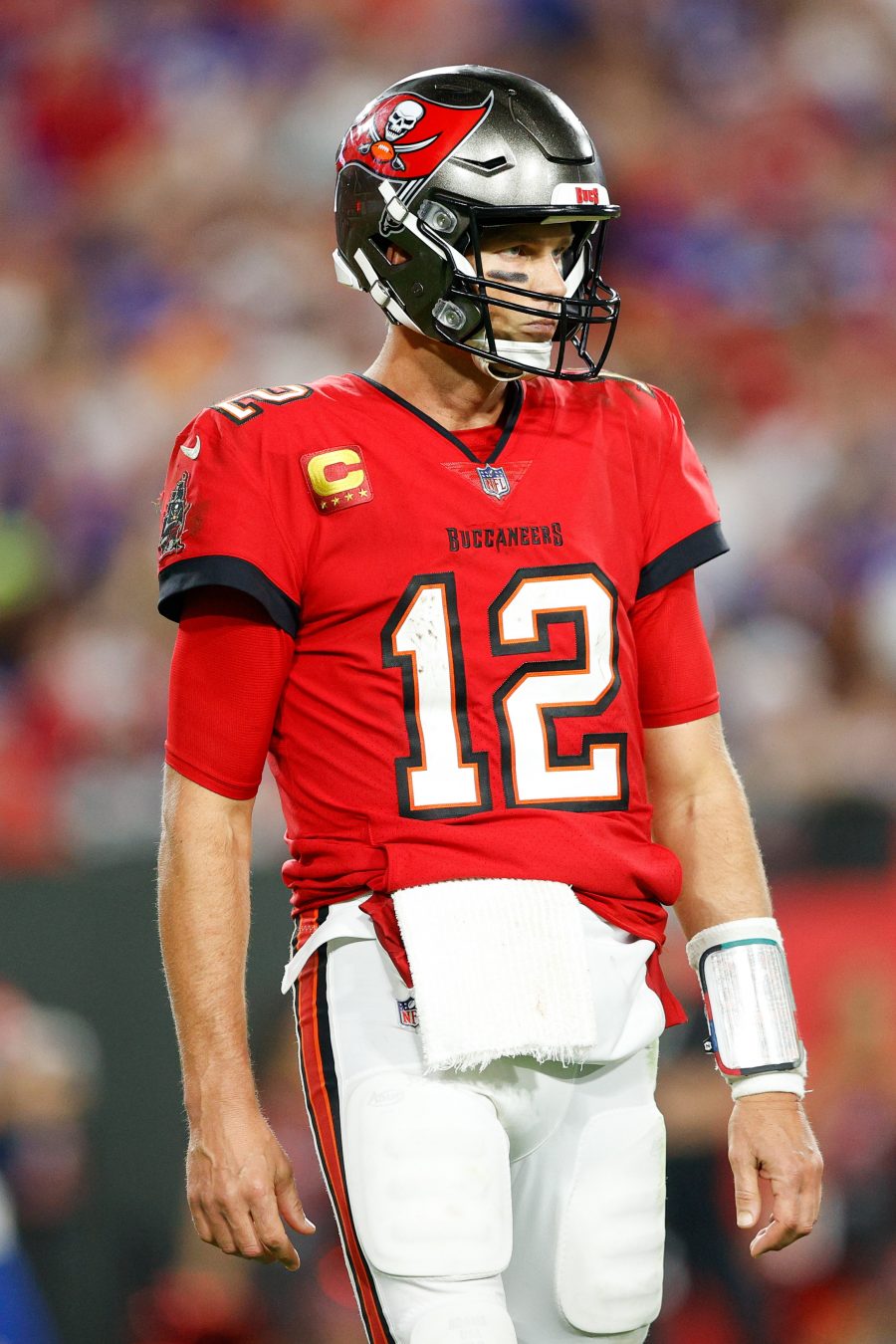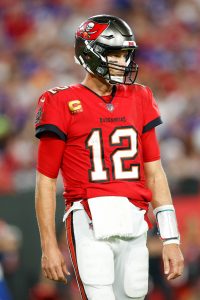 Brady's 89,214 career passing yards lead the field by more than 8,000; his 649 touchdown passes are 78 more than Drew Brees' second-place total. Playing in an astonishing 48 playoff games, Brady threw 88 postseason TD passes as well. He finished his career as a three-time MVP and five-time Super Bowl MVP. The last of those Super Bowl honors came for the Bucs two seasons ago, when his two-year, $50MM contract produced an immediate turnaround in Tampa. Brady then signed an extension, adding the 2022 season to his deal. Rather than attempt to walk away on a higher note, Brady following a tumultuous season with another retirement announcement will prompt a second Bucs quarterback search in two years.
Following Brady's unretirement, the Bucs attempted to reload again. Prior to Brady's third Tampa Bay season, however, steady reports of Miami connections emerged. The NFL then sanctioned the Dolphins for tampering for their effort to try and secure a Brady-Sean Payton alliance. The Dolphins are without a 2023 first-round pick and a 2024 third-rounder as a result. Bruce Arians surprised most with his latest retirement — a March move many connected to a Brady power play — days after the Bucs learned their quarterback was staying. While Arians shot down that notion on multiple occasions, Brady headlines kept coming. Several weeks after Brady's divorce from wife Gisele Bundchen became official, Darlington revealed the ageless signal-caller played the 2022 season down 15 pounds from his usual playing weight.
Brady left Bucs training camp, staying away from the team for more than a week. While he returned to the team and powered the Bucs to another NFC South title, this Tampa Bay edition fell from second to 25th offensively and rarely found the form it displayed during the previous two seasons. Todd Bowles fired offensive coordinator Byron Leftwich last month, after both Bowles and Brady voiced issues about the state of the offense, and the team continues to search for the four-year play-caller's successor.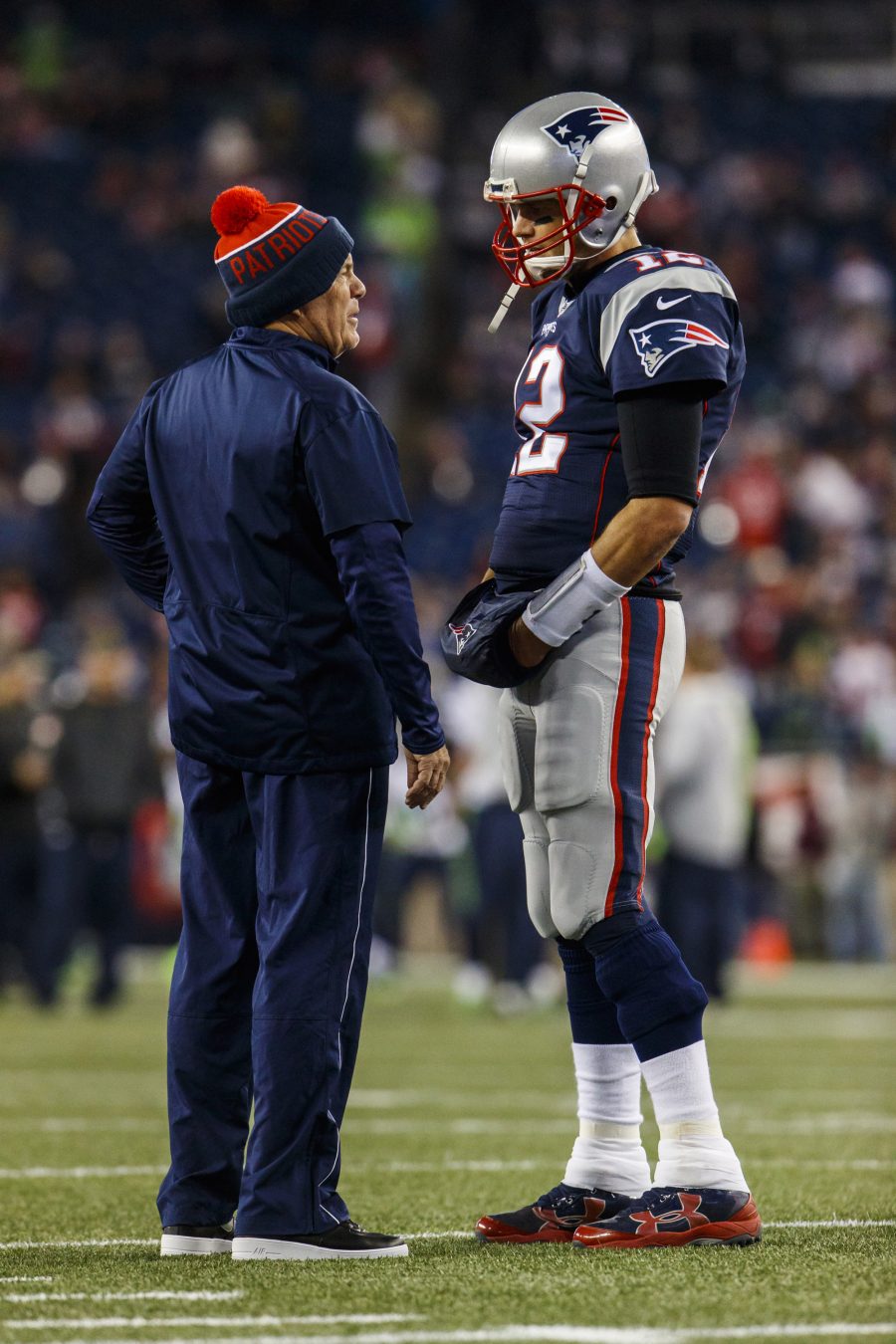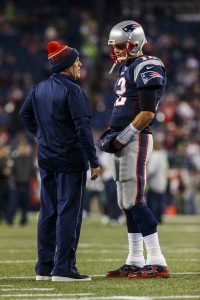 Like Peyton Manning's Broncos stay, Brady's Bucs years tacked on considerable legacy points. But Brady will obviously be best remembered for his Patriots stay. After Drew Bledsoe's injury in Week 2 of the 2001 season thrust Brady into action, he remained in place as New England's starter through the 2019 season. Brady led the Patriots to six Super Bowl titles and formed an unrivaled partnership with Bill Belichick. While the future Hall of Fame coach's defenses drove the first batch of Pats titles, Brady was in place as the team's centerpiece for the next six Super Bowls for which it qualified.
The No. 199 overall pick in 2000, Brady is without question the greatest draft choice in NFL history. The Pats were able to extend their dynasty for nearly two decades, reloading around Brady for a second run of Super Bowl titles midway through the 2010s. That period peaked with a 25-point comeback win over the Falcons in Super Bowl LI, which gave Brady more championships than any other passer in the Super Bowl era.
After Belichick and Robert Kraft's reported disagreement on Jimmy Garoppolo led to the then-backup's 2017 move to San Francisco at the trade deadline, Brady continued to move the boundaries at his position. He quarterbacked the Pats to two more Super Bowls, winning the latter, before a final contract agreement in 2019. That pact prevented the team from franchise-tagging its quarterback, and rather than Brady agreeing to a ninth contract with the team, he hit free agency. Numerous teams showed interest in 2020, but Brady decided on the Bucs over the Chargers that year. Tampa Bay voyaged to its second Super Bowl — a 31-9 romp over Kansas City — after Brady paired with a strong Bucs defensive nucleus to provide an upgrade on Jameis Winston to elevate his new team.
The Bucs' next QB search figures to be a less flashy process. The team is more than $55MM over the $224.8MM salary cap, and the bills from the void years it utilized to bolster the roster during the Brady run are coming. Brady can help the team by re-signing for procedural purposes; that would allow the Bucs to spread out a $35.1MM dead-money hit over two years and create $24MM in cap space for 2023. Of course, Brady doing that, as Mike Florio of Pro Football Talk notes, would affect his ability to unretire and sign elsewhere. Brady was connected to other teams during his brief 2022 retirement, but the then-Arians-led Bucs refused to trade his rights during that period.
Bowles already informed Bucs coaches the team was unlikely to be especially active on the market, but the team will now need to replace its quarterback. Entering the mid-February Derek Carr market may now become a consideration, while pursuing Garoppolo — which would make for an apt Brady succession strategy — would also make sense.
Follow @PFRumors