The increased rumblings of a Tom Brady retirement following his 22nd season did not let up, and Jason La Canfora of CBS Sports reports this is the direction the all-time great is expected to take. Not long after that report surfaced, ESPN.com's Adam Schefter and Jeff Darlington confirm the Buccaneers quarterback is set to walk away (Twitter link).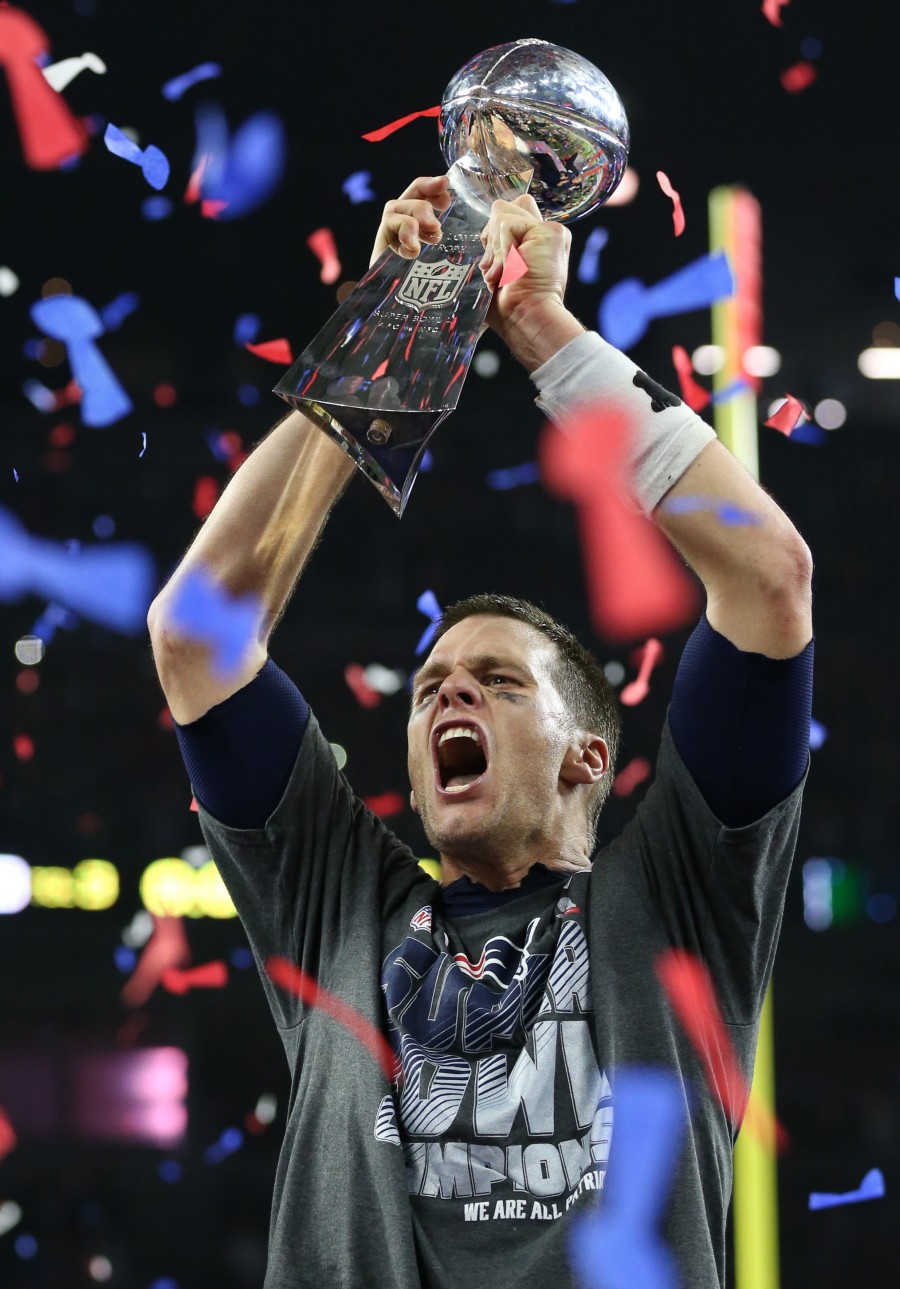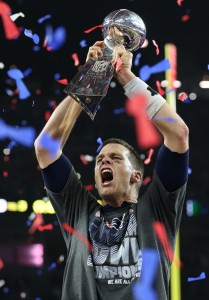 Brady has long said he wanted to play through at least his age-45 season, with even that lofty timetable being potentially extended after his seventh Super Bowl victory last year. Those plans appear to have changed. Last weekend's Rams game indeed looks like it will be Brady's finale, though some uncertainty exists on the Bucs' part.
While Schefter and Darlington add the Bucs have braced for Brady's exit for weeks, the team did not receive advance notice of Saturday's news. Bruce Arians indicated earlier this afternoon (via the Tampa Bay Times' Rick Stroud, Twitter links) he had not yet been informed about the retirement. Brady's agent also tried to hit pause on this situation (via SI.com's Albert Breer, on Twitter). Brady does appear to be ending his career, but Greg Auman of The Athletic notes (on Twitter) TB12Sports deleted a tweet acknowledging its top client's accomplishments. Bucs players are nevertheless voicing their appreciation for Brady on social media.
The 44-year-old quarterback has pushed the boundaries of the position to an unprecedented place, remaining a Pro Bowl-caliber player into his mid-40s. Brady finished as this season's second-team All-Pro passer and had the Bucs as the NFC's No. 2 seed. Tampa Bay's reload operation did not result in the team defending its Super Bowl title, with Chris Godwin's injury and Antonio Brown's explosive exit weakening this year's team late in the season. But Brady did not show much in the way of decline following his bounce-back 2020 slate. But one of the greatest players to in the sport's history is unlikely to go through a walk-off tour next season despite having signed a through-2022 extension last year.
Given the cap gymnastics the Bucs performed to bring back their entire Super Bowl-winning core, it was going to be difficult for the team to pull off a similar act for the 2022 season. The likes of Godwin, Rob Gronkowski, Leonard Fournette, Jason Pierre-Paul, Carlton Davis, Ryan Jensen and Alex Cappa are among the Bucs set for free agency in March. With on the cusp of ending his storied career, it can certainly be expected a second Gronkowski retirement will soon follow. Gronk said this week that if he was forced into a decision now, he would indeed leave the game for a second time.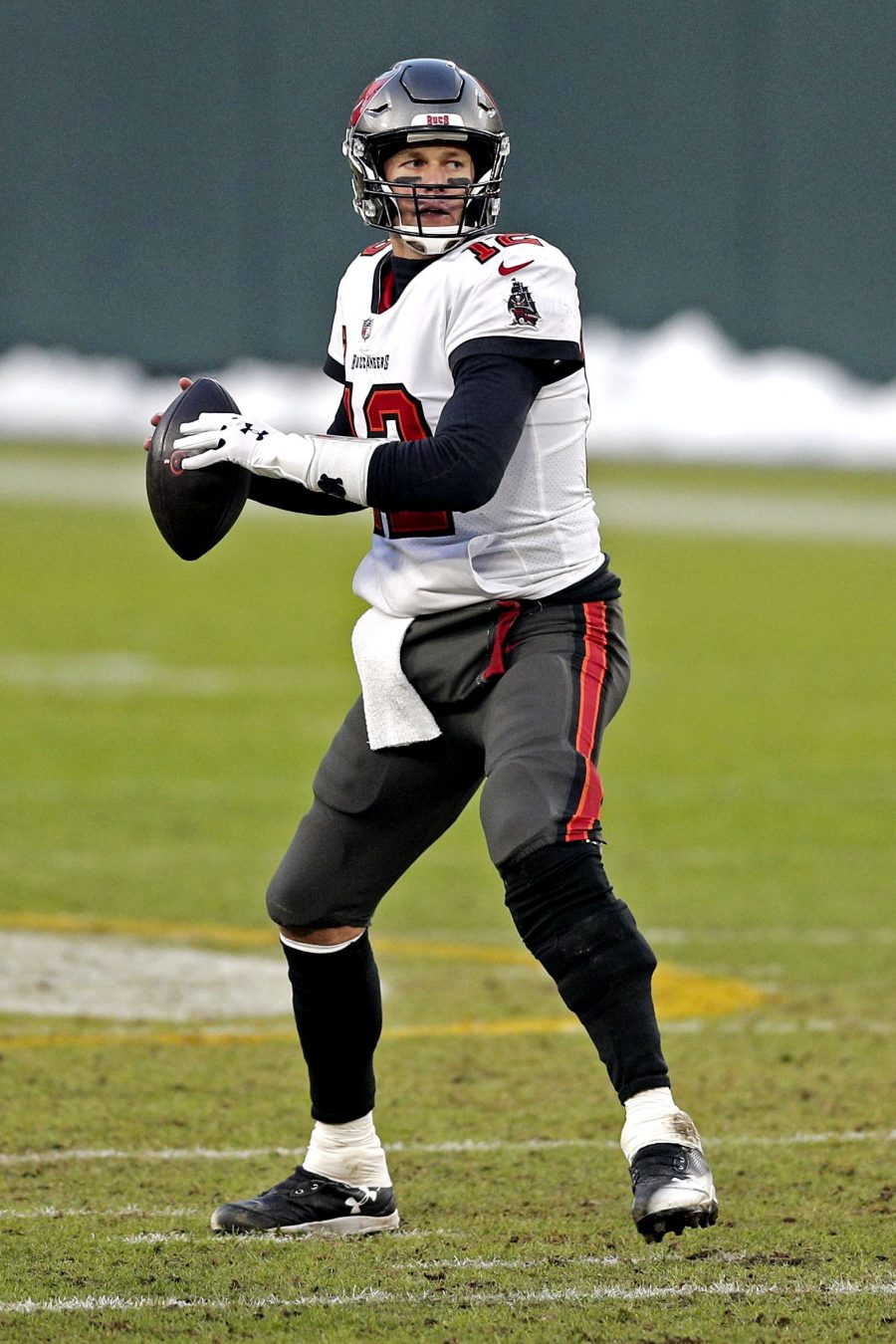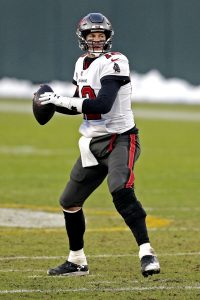 Having been a pro in every 21st-century season and having started for the past 21 years, Brady will finish as the NFL's leader in every major statistical category. The former Patriots mainstay's postseason resume laps his peers', and after his NFL-most 43 touchdown passes this season, Brady will finish his career with 624 — 53 more than the next-closest passer's total. He and Drew Brees passed this record back and forth last season, and while the recently retired Saints legend is a bit closer to Brady in passing yards, the ageless Bucs QB will exit the game with that record (84,520) as well. Brady's retirement comes a year after Brees' and days after Ben Roethlisberger's.
Brady's place as the game's greatest player can be debated in the years to come, but the former sixth-round pick is without question the best draft investment in NFL history. The 199th overall pick in 2000, Brady launched his unexpected rise to NFL stardom by keeping the Patriots' QB1 job after a September 2001 Drew Bledsoe injury. The Michigan product proceeded to start 316 games, missing time only because of a 2008 ACL tear and 2016's four-game Deflategate suspension. In between, Brady piled up six Super Bowl-winning seasons with the Pats.
While the Patriots machine centered around Bill Belichick's defenses in the early 2000s, with Brady making just one Pro Bowl in his first four seasons as a starter, he collected three rings in that span. After the Patriots acquired Randy Moss in 2007, Brady made a seismic leap by throwing 50 touchdown passes and winning the first of his three MVP honors. Although the Pats' hopes at a 19-0 season did not come to fruition, with that upset loss to the Giants coming months before Brady's September 2008 knee injury, the New England centerpiece remained on his position's top tier for another decade and change.
Including the famed 25-point comeback win in Super Bowl LI, Brady finished his career with a record five Super Bowl MVP awards and won four championships past age 37. Brady's decision to sign with the Bucs for two years and $50MM led to the end of that franchise's 12-year playoff drought and Tampa Bay's second Super Bowl win.
This retirement call may close the team's title window, with the Bucs fully committing to Brady and not acquiring an heir apparent. It will be interesting to see if Arians retires for a second time, though the 69-year-old Tampa HC said he would return in 2022. The Bucs will need to dive back into the quarterback market soon, be it another veteran or through the draft, after their successful 2020 plan is abruptly coming to a halt.
Follow @PFRumors